How SciSports' employees make a difference in the current world of football everyday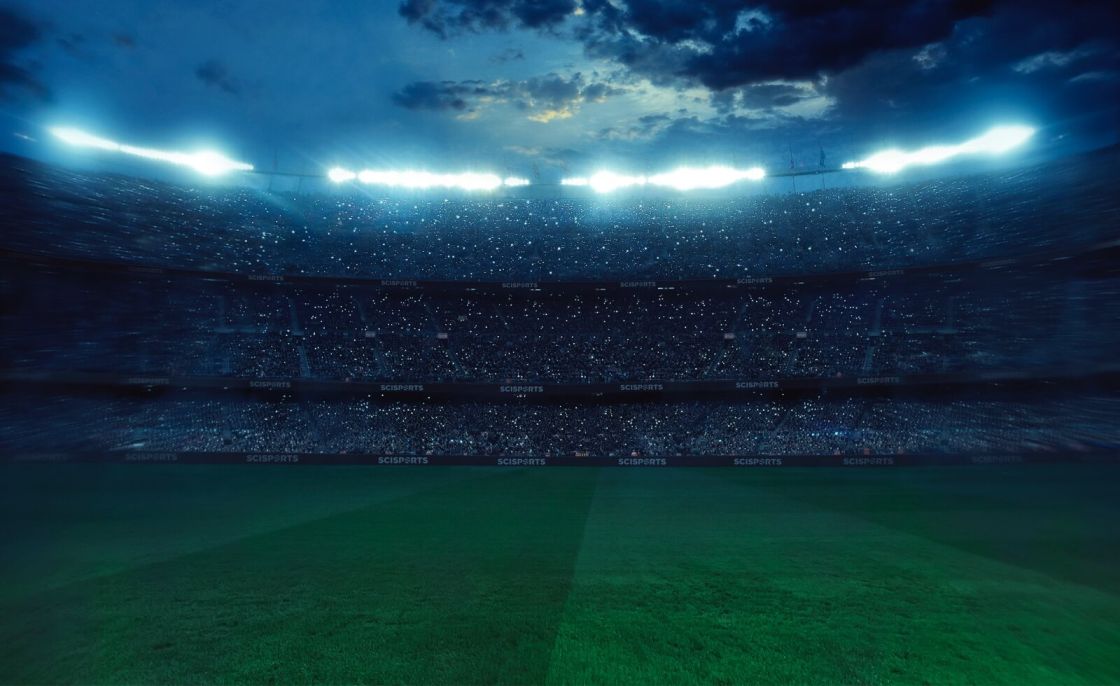 For this post three of our beloved colleagues are interviewed and asked to shed a light on statements about SciSports and how it is to work at a sports analytics company. Eva Huiskes (Office Manager), Max Adema (Data Scientist) and Vignesh Shenoy (Lead Software Engineer) are here to share their opinion on the culture and way of working at SciSports.
First of all, let's introduce today's guests.
Name: Eva Huiskes
Function: Office Manager
Employed since: July 2016
Quote: "Be a little kinder than you have to."
Name: Max Adema
Function: Data Scientist
Employed since: June 2018
Quote: "Football is played with the feet, but it is won with the brain."
Name: Vignesh Shenoy
Function: Lead Software Engineer
Employed since: June 2019
Quote: "Make each day your masterpiece."
Over to the statements..
"At SciSports we have a casual, yet professional working atmosphere."
Eva: "I agree, this combination is something that has grown over the last few years. We've made the transition from a startup to a scaleup and you can see that the company became more professional. This could always be tighter, but maybe that is the age difference talking. I think younger people thrive better with a looser working atmosphere. But when you want to keep a company running, tight guidelines are necessary and I think that SciSports has now found the right combination."
Max: "Yes, I think this is a perfect description of our working atmosphere. At first sight, casual and professionalism are two very different things, but in my opinion SciSports has found a combination between the both of them. What I think is behind that, is the fact that every employee is driven by their internal motivation to create something beautiful as a company. We are casual in the sense that we are still a startup, that everyone can voice their opinion and that we are very open and easy-going towards each other, but also the social time and afternoon drinks on Friday. On the other hand, we are working really hard together towards the same goal by working in a highly structured manner, which requires professionalism."
Vignesh: "That is absolutely true. Everybody here is focused and driven by what they do. Nobody walks into the office with a mindset of clocking in 9 to 5, waiting for the day to end. It's great to work with colleagues that bring a lot of professionalism to what they do and are really keen on making a difference. Even so, we maintain a casual atmosphere and you'll find people cracking jokes all the time. And being a startup, we're still often able to have lunch together and that helps keep things friendly and lively. So yes, I do think that SciSports has a great balance, where you can have fun while creating an impact on the sports world."
"At SciSports we are respectful regarding other cultures and towards each other."
Eva: "Yes, I think we are. What you do notice, is the fact that during lunchtime you start a conversation in Dutch even while English-talking employees are at the table, just because it is easier sometimes to bring nuances into a conversation in your native language. On the other hand, when the English-talking employees start participating in the conversation, the switch to talking English is made in an instant. So, the respect towards each other and towards different cultures is definitely there."
Max: "I agree. At SciSports we have a lot of international employees, and in my opinion that is a great thing. Everyone is different, and we can learn a lot from each other. One example of being respectful towards each other, is the fact that English is the main language within our company. We have employees from India or other countries in Europe, and that makes English the most common language. The fact that we are able to communicate with people from another culture on a daily basis, is wonderful in my opinion as I am very interested in hearing about the experiences of other people. These conversations mostly happen during lunchtime where you find out that we are actually very similar, while from another culture. You share the same interests, which makes lunch time a very fun part of the day. Sometimes we talk about football, sometimes it is about technology. You really notice the fact that you are on the same wavelength, no matter where you are from."
Vignesh: "I think there is a genuine interest in getting to know each other. Nobody pretends to have a conversation just to be nice. We often find that despite growing up in different parts of the world in different cultures, we have a lot of similarities, something you grow to appreciate in an international team such as ours. This openness is also part of the 'cultural fit' we look for while hiring. This is really important for a company, and certainly a company that is as small as us."
"I feel at ease working at SciSports because of the flexibility that is offered."
Eva: "Yes, most definitely. The possibility to end your working day early and make up for those hours on another day, is something that is very flexible at SciSports. In my opinion, this is very pleasant. Next to this, the working hours are also very flexible. If you want to start your working day at 8:00, or 8:30, or 9:00, you are able to. Nobody raises an eyebrow as long as you make the required number of hours because of the flexibility that is offered."
Max: "I feel really comfortable working at SciSports. Everyone can be themselves, you are able to voice your opinion on different subject and you feel respected. The flexibility also comes with your personal morning-routine preferences. I am someone who likes to sleep late and arrive at the office late, but you are able to because of the flexibility that is offered. Our team starts with a stand-up at 9:30, so we start late, but we also end late. That is just our personal preference, and I'm glad we get the opportunity to do so."
Vignesh: "Absolutely. I think the fact that we are a smaller company, and that everybody knows each other, allows for that flexibility. There's trust that folks will get things done while maintaining a high bar on quality. It also helps that we're all driven by working towards a common goal. It's not uncommon to finish up early or take a break mid-day (keeping your team in the loop, of course) to attend to personal circumstances, as long as you take responsibility to make up for it."
WE'RE HIRING
We always strive to attract the brightest (tech) talents in the world.
ABOUT US
SciSports is a leading provider of football data intelligence