SciSports acquires Inmotio to create sports data intelligence powerhouse and appoints Vincent van Renesse van Duivenbode as new CEO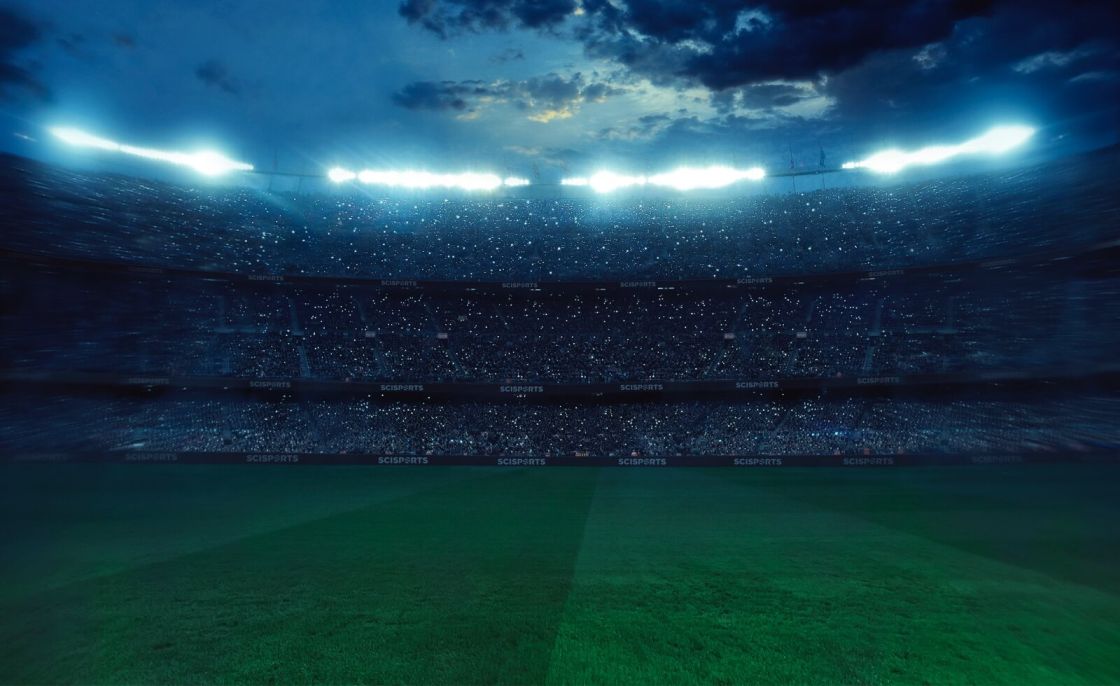 Amersfoort, 30 June 2020 – SciSports, market leader in data-driven player recruitment, and Inmotio Object Tracking, the global thought leader in performance analysis, will join forces to enrich the football industry with advanced player and team insights. Vincent van Renesse van Duivenbode will succeed Louis Kinsbergen as CEO of SciSports. The management team is completed by Giels Brouwer, Jan Van Haaren and Daan le Duc, who will join the company as new CTO. The strategic acquisition will enrich the product portfolio of SciSports and will strengthen the position as market leader in the sports data intelligence industry.
Giels Brouwer, Founder of SciSports: "The key focus of SciSports has always been to build the ultimate football data intelligence platform. We have focused our efforts in deriving actionable insights to understand the key qualities of every professional football player around the world. Inmotio has proven that they can serve elite teams in analyzing team performance. When we founded SciSports, Inmotio was already one of the sophisticated and trustworthy names in the industry with a quality product that serves elite clients over the entire globe. I am thrilled to have Vincent and Daan in our SciSports management team and delighted to welcome all the bright and innovative employees that join our company."
"Since our initial discussions, I was impressed with the Inmotio team, the vision and their product strategy that is perfectly synergistic with SciSports. We were looking for a bright CEO who was able to utilize the full potential of SaaS solutions, who has an entrepreneurial mindset to strive for international growth whilst maintaining a culture based on growth mindset and who has the passion to enrich the world of football. Vincent and I have had many fireside chats in the last year and I am impressed by his vision, dedication and eagerness to learn. Since he acquired Inmotio in 2019, he transformed the company into a cloud-driven data-agnostic SaaS platform that serves clients in the elite football industry."
Vincent van Renesse van Duivenbode: "I am an avid sports fan and truly believe in the vision to bring our platforms together. We transformed the Inmotio business from a LPM wearable tracking provider with a local software service into a fully cloud-based tracking provider agnostic solution. Our research collaboration with the KNVB on close encounters in the Covid-19 period, shows that we are flexible and know how to help our trusted partners in the everchanging football industry."
About SciSports
SciSports is the market-leader in data-driven player recruitment and one of the fastest growing sports analytics companies in the world. SciSports serves professional football organisations, football players and media companies in bringing actionable insights that are derived from football data. The European Union named SciSports the 'Next European Unicorn' and the HYPE Foundation named the company as the most innovative company in the world of football.
Inmotio Object Tracking B.V. (software platform)
For more than 10 years, Inmotio has delivered a comprehensive coaching application providing both physical and tactical insights based on a combination of event and player-tracking data. Being 'tracking provider agnostic' and using advanced machine- and deep-learning models, Inmotio has expertise in analysing all kinds of data related to football and it enables analysts to create insights and improve performance. With trusted clients like the KNVB, Ajax, PSV, Feyenoord and Red Bull, Inmotio has shown that they understand client demands on the performance side.
Inmotiotec GmbH (hardware tracking solution)
Inmotiotec GmbH provides the leading local position measurement system based on RFID technology. It delivers the most accurate position system, enabling users to track the performance of players on the pitch. Active for more than 14 years, Inmotiotec's team proudly provides the LPM system to the leading football clubs around the world. Next to the football market, Inmotiotec provides its system to the autonomous driving testing facilities (Automotive), Entertainment & Safety and other industries. Inmotiotec GmbH will remain an independent company and will continue to deliver its product(s) and services via SciSports to the football market.
About Vincent van Renesse and Daan Le Duc
Vincent van Renesse van Duivenbode started his career in accounting and international business at KPMG and PON, before founding his own accounting firm Syfers. He noticed the need for a full-service SaaS accounting platform and decided to found the company Basecone, which he grew into the market-leading accounting platform in The Netherlands. Wolters Kluwer acquired Basecone in 2015, but Vincent stayed at the company for three years as their Managing Director. Vincent decided to leave Basecone in 2018, when he and Daan Le Duc had the opportunity to buy Inmotio. Daan Le Duc worked closely together with Vincent as CTO of Basecone and they are delighted to build the ultimate sports data intelligence platform with SciSports.