SciSports research identifies Firmino and Salah as best duo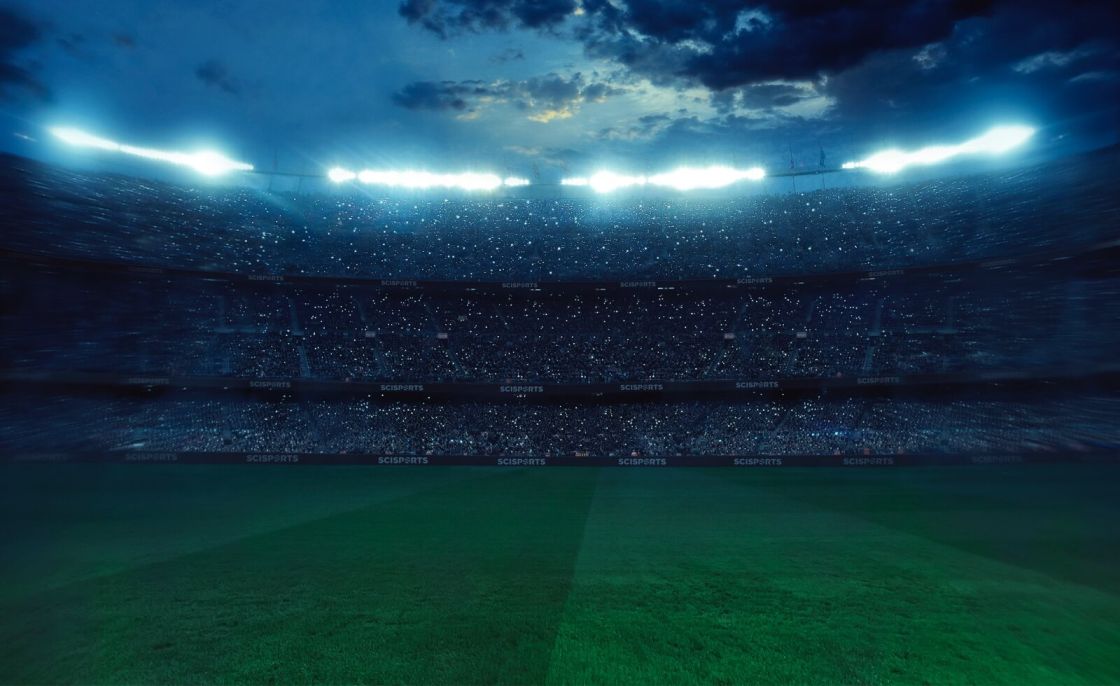 Enschede, 3 March 2020 – Which player pairs have the biggest impact on their team's performance? Football players are often judged based on their goals, assists or successful passes, but the impact they have on each other's performance usually receives little to no attention. To bridge this gap, data intelligence company SciSports developed a model that assesses the joint impact of each pair of players to identify the most complementary couples in football.
Researchers Lotte Bransen and Jan Van Haaren of Dutch data intelligence company SciSports have developed a model that goes beyond counting goals and assists and instead analyzes each on-the-ball action that happens on the pitch. Although goals are quite rare, football players jointly perform around 1600 actions with the ball each match.
"Our model values each interaction between two players, for example a player who reaches a teammate with a successful pass or cross, based on the expected impact of that interaction on the match result", says SciSports researcher Lotte Bransen. "The value of each interaction is proportional to the extent to which that interaction increases or decreases the probability of scoring and conceding a goal."
Suárez pivotal at FC Barcelona
According to the SciSports model, Lionel Messi and Luis Suárez have experienced extremely high mutual chemistry throughout the past few seasons at FC Barcelona. In contrast, Lionel Messi's chemistry with Antoine Griezmann, who joined Barcelona from Atlético Madrid last summer, is much lower. Unsurprisingly, FC Barcelona's performance has been on the decline since Suárez picked up a knee injury in early January that will most likely rule him out for the remainder of the 2019/2020 campaign.
During the past few transfer windows, Brazilian star Neymar has been heavily linked with a return to the Camp Nou. The forward gelled very well with both Messi and Suárez during their three-season joint spell at FC Barcelona which lasted from 2014 till 2017. If Barça fail to sign Neymar from PSG this coming summer, then Inter striker Lautaro Martínez would be a suitable addition to their squad. The SciSports model forecasts the Argentine forward to fit well with his fellow countryman Messi in terms of chemistry.
Liverpool's balance versus City's reliance on KDB
While last season's Premier League title race between Liverpool and Manchester City was nerve-wracking until the very end of the season, The Reds appear to be unstoppable this season due to their high team chemistry. Liverpool's Champions League winning team has remained largely intact, but the City team did undergo several changes over the summer. The Citizens highly rely on Kevin De Bruyne. The Belgian midfielder is their key man, linking well with most of the players around him and forwards Sergio Agüero, Gabriel Jesus and Raheem Sterling in particular. The Belgian star also is an important provider for David Silva.
The Liverpool team, which is more balanced than the City team in terms of chemistry, is less dependent on a single player. Unsurprisingly, Liverpool's front three of Roberto Firmino, Sadio Mané and Mohamed Salah exhibits a significant joint impact on the team performance. More notably, Andrew Robertson and Sadio Mané experience high chemistry on the left, while Trent Alexander-Arnold and Mohamed Salah do so on the right. Unlike City, Liverpool can rely on a high-chemistry defensive partnership with Joe Gomez playing alongside Virgil van Dijk, who came close to winning the 2019 Ballon d'Or.
Lazio's high-chemistry trio
The past two Serie A seasons were a two-horse race between Juventus and Napoli. This season, however, Lazio Roma have emerged as Juventus' most important challengers for the Scudetto. The Romans thrive on excellent interplay between Spanish playmaker Luis Alberto and Argentine forward Joaquín Correa, who experience the highest mutual chemistry in the Italian league. Moreover, the top scorer ranking is currently led by Ciro Immobile, who to date has averaged over one goal per match for The Biancocelesti. Unsurprisingly, Alberto and Correa are the most important providers for the prolific Italian goalscorer.
Compatible playing styles
The SciSports researchers investigated what factors contribute to the chemistry between players. They analyzed the interactions for no less than 38447 players in over 100000 matches across 361 seasons in 106 different competitions. For each pair, they collected an extensive set of factors that could explain the perceived chemistry between them. The researchers considered a number of personal characteristics of the players, including their age, mother tongue, country of birth, playing position and playing style. In addition, they investigated whether the players speak the same language and were born in the same country as well as the number of matches they had played together ahead of the season.
The analysis of the research results shows that the chemistry between a pair of players is primarily determined by the playing styles of those players. For example, an inside forward such as Riyad Mahrez is generally very compatible with a mobile striker such as Luis Suárez. In contrast, an offensive wing back such as César Azpilicueta is typically less compatible with a classic winger such as Lucas Vázquez.
Cultural factors, such as speaking the same language, appear to have a much lesser impact than the researchers had expected prior to carrying out their analysis. However, playing matches together does have a positive impact on the mutual chemistry between two players. That is, players who had played more matches together ahead of the season exhibit stronger mutual chemistry than players who had played fewer matches together.
ABOUT US
SciSports is a leading provider of football data intelligence
SERVICES
We are a solution to the growing need for accurate data and new insights