How the SciSports GBE points calculator can help clubs in post-Brexit recruitment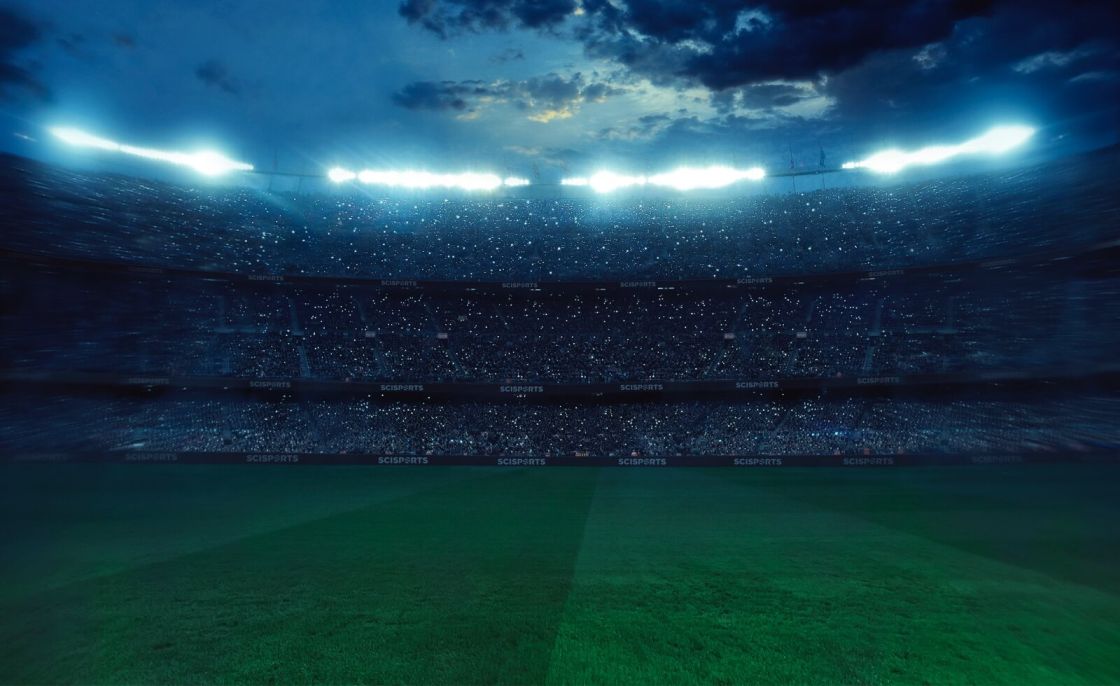 SciSports is pleased to announce the release of its GBE points calculator which will help clients under the English FA's post-Brexit transfer regulations.
Following the United Kingdom's exit from the European Union, Premier League and English Football League (EFL) clubs must now meet certain criteria if they want to sign players from overseas.
Such regulations have already had an impact on the way in which clubs in England and Wales have carried out their recruitment practices. Therefore, the SciSports GBE points calculator can help to provide an instant estimation on whether or not a player is eligible to play in English football.
What is GBE and how will it impact English clubs?
The FA's introduction of a points-based system means that players will have to satisfy certain criteria in order to gain eligibility to play in the Premier League or EFL. Unless a player possesses UK or Republic of Ireland nationality, players from Europe and all around the world will need to score at least 15 points in the FA's regulations process. An Appeals Panel, on behalf of the FA, will then review any appeals made by clubs of players earning 10 to 14 points.
What this essentially means is that players will need to score points on elements such as International Appearances, Domestic League Minutes, Continental Progression and other factors. In turn, this is due to increase the calibre of player coming to English shores and possibly provide more opportunities for English academy players throughout the leagues.
Figure 1. How the GBE criteria works for senior players
One of the most important elements of this framework is each league's designated band when referring to League Quality of Current Club. Consisting of Bands 1 through to 6, players are better rewarded for playing in what the FA have determined as stronger leagues. For instance, Band 1 consists of La Liga and other major European Leagues while Band 5 includes the Serbian SuperLiga and Chilean Primera División. The closer a player is to Band 1, the more likely they are to earn the minimum of 15 points for GBE eligibility.
Players under the age of 18 will no longer be able to move to the UK from overseas. Cesc Fabregas' move from Barcelona to Arsenal in 2003 at the age of 16 years old has been repeatedly cited, but these regulations will impact far more than just the elite clubs trying to sign young talent from abroad.
Instead, it will impact clubs who traditionally scout in more affordable markets such as Bundesliga 2 and Ligue 2. Some players will of course qualify through other means, but playing in a Band 4 competition (worth just 6 points alone) means that the scouting possibilities in Europe have perhaps narrowed. South American markets have become more accessible through Continental Progression and Continental Minutes in the Copa Libertadores or Copa Sudamericana, ultimately indicating the need for an evaluation in scouting and recruitment strategies for some clubs.
With the release of SciSports' GBE points calculator, users will be able to instantly view a player's current GBE points total and the subsequent breakdown of how they earn those points. This data-driven solution can eliminate the complications surrounding GBE regulations and instead allow for more time on watching and evaluating potential transfer targets.
How does SciSports' GBE points calculator work?
By providing an immediate indication of a player's eligibility, the GBE points calculator takes away the extra work of calculating GBE scores manually. Once integrated into an effective way of working, the use of this tool can remove some of the GBE-related obstacles that have arisen in recent months.
Currently offered through an additional module within the SciSports Recruitment Application and via an API, the GBE points calculator has the ability to be used in all different types of workflow. As shown below, its integration into the Recruitment Application will enable users to have useful indicators on a player's GBE eligibility and ultimately support any way of working under the FA's regulations.
Figure 2. How GBE users can make use of the adjustable filter
An immediate indication of how players currently score on the GBE points-based system adds an extra layer of clarification needed under the current regulations. What can also be useful is the extended breakdown of a player's points through his individual Player Page. When clicking through to a player, a user can hover over the GBE points marker to see that specific player's current points.
Figure 3. Fashion Sakala's GBE points breakdown is shown in this view
This type of breakdown into separate categories enables users to fully understand why the player earns this many points. In the case of Sakala, we see that he earns the required points total to qualify. Closer inspection of his Domestic League Minutes shows that high involvement in
KV Oostende's Jupiler Pro League matches – a Band 2 competition – is part of enabling him to meet the minimum of 15 points for eligibility.
As a result of this breakdown, users can become more strategic in how they conduct business under the GBE points-based system. It not only provides a useful tool to screen players for eligibility, but also enhances the opportunity to see how currently ineligible players could earn the minimum of 15 points in future seasons.
Which players will now be unable to join the Premier League or EFL?
Part of English football's main attraction over the years has been its far-stretching resources across the globe. Teams, mostly in English football's top two tiers, have scouting networks all around the world and will therefore find new ways of scouting lesser-known markets.
However, the impact of GBE regulations being introduced means that there will likely be a shift from European leagues to further afield. South America has already been touted as a lucrative market under the regulations – such is the high number of points being awarded to players who appear in Continental Competitions like the Copa Libertadores or Copa Sudamericana.
What this does mean is a direct change for teams who have traditionally scouted in cheaper European markets. Bundesliga 2, La Liga 2 and Ligue 2, for instance, are all placed down in Band 4 which makes it far harder for players to sign from those leagues. Although not impossible, it still adds an extra layer of consideration when scouting players.
As mentioned above, what this does do is open up a whole new realm of possibilities for clubs to use the GBE regulations in a strategic way. Through the added insight of SciSports' points calculator, getting an edge on competitors in an ever-changing transfer market could help to make the difference.
Integrate the SciSports GBE points calculator into your work!
Are you working in the professional industry and want to find out more about our GBE points calculator? Get in touch below!