SciSports release updates to foster collaboration & boost scouting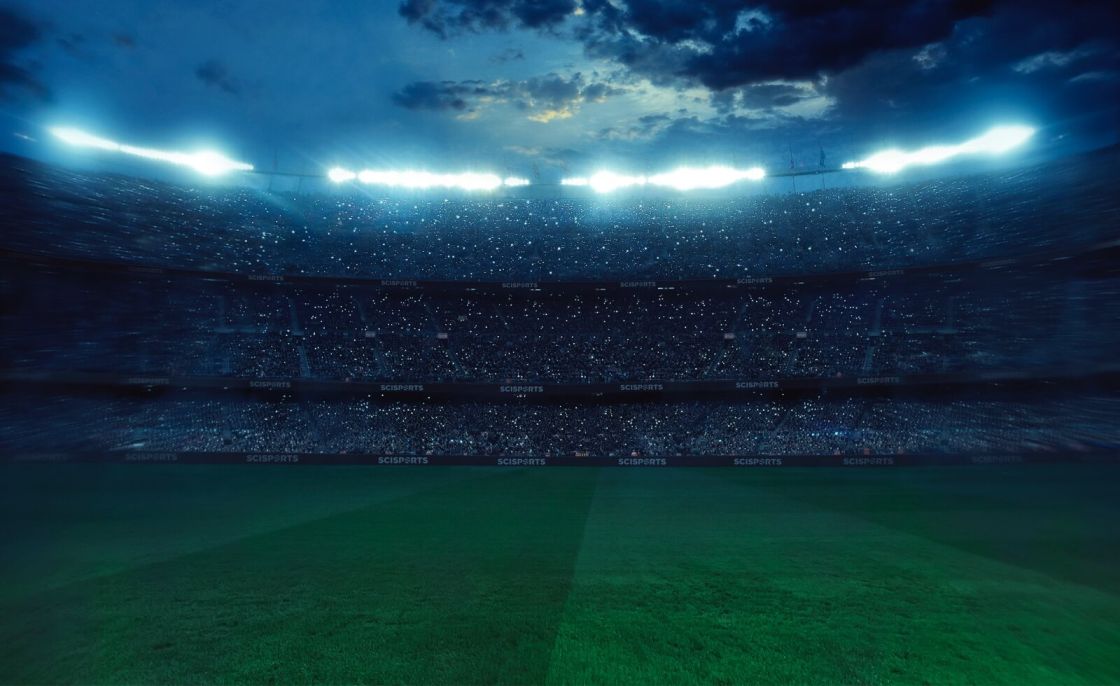 SciSports is pleased to announce upgrades to our Recruitment Application, with a new collaboration profile, updated Career Stats table, and addition of over 50 new xMetrics and goalkeeper statistics.
This upgrade further adds to our ability to support our customers with enhanced workflows and the most valuable scouting insights on over 270,000 men's and women's players.
Let's take a closer look at our latest updates and how they will provide direct benefits to our customers.
New collaboration profile
SciSports is continuously iterating to make sure that our customers have the best user experience on our platform.
The SciSports Recruitment application has been facilitating collaboration through features such as Shortlists, Labels, Comments and Attachments for some time.
Our new collaboration profile provides a fresh look and puts collaboration at the centre of the users workflow. It is now simpler to review and add new information on the Profile of a player that is of interest
Clicking on a player in the Player List now opens up a sidebar with highlights of key metrics and all collaboration features linked to that player. You can then use the sidebar to click into the more familiar and detailed overview of the player's profile.
All collaboration tools will now be housed within the sidebar, which can be opened and closed at the user's convenience.
This update will further enhance communication between staff across different departments and enable a more refined scouting and documentation process for clubs, agencies and other organisations.
Expected Metrics
We have also released around 40 new Expected Metrics (xMetrics) data points and ratios for both total and P90. The goal of this release is to enhance the user experience by providing even more insights to career stats and have more detailed information on a player's actions on the pitch.
Our xMetrics measure the probability of a certain action resulting in a goal, assist or save (xG, xA or xS). In our Recruitment application, we have added xMetrics related to passing, crossing, finishing for outfield players, and saves for goalkeepers.
Our model uses historical information based on the result of thousands of such actions, and can accurately assign a value for all following actions. For this we use very comprehensive information, for instance, our xG model uses information such as shot location, distance from goal, angle, body part and more.
In addition to the above, we also added ratios that can facilitate the interpretation of these metrics.
Goalkeeper statistics
Apart from the xSaves statistic mentioned above, we have also added over 20 new statistics and ratios to evaluate goalkeepers.
Does a goalkeeper make big saves that can make the difference at the end of the season? Users can answer this using the newly added advanced stats that analyse a goalkeeper's over or under performance.
It is also possible to dive deeper, not only into the save performance, but also on the types of goals a goalkeeper conceded the most. For example, a certain goalkeeper might struggle at set-pieces and this can now be analysed by looking at the % of goals conceded through indirect free kicks and corners.
Goalkeepers can also be evaluated based on how often they do certain actions like long throws, defending outside the box and even the ratio of crosses claimed vs punched. This added context for each action offers a better understanding of how goalkeepers behave on the pitch and how well they perform in comparison with others.
Updated career stats table
We have also added a minor update to our Career Stats table by changing the orientation from horizontal to vertical.
The change makes it easier to compare the stats of a player over multiple seasons. Users can better compare players and identify trends and changes to player performance across seasons more efficiently.
GET ACCESS TO OUR ACTIONABLE FOOTBALL INSIGHTS
Working in the professional industry and want to analyse a player or team of your choice? Request your trial now and get access to the latest data insights.