In the field: Arnold Bruggink discusses the rise of football analytics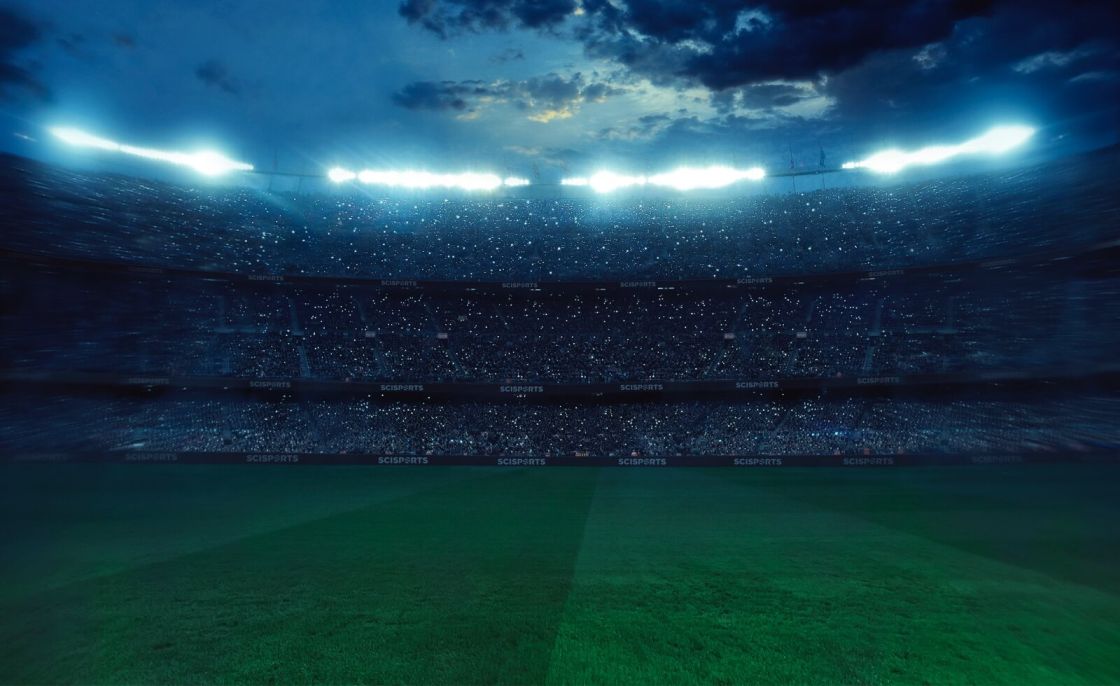 In this item called 'In the field' we share insights from domain experts directly from the football industry. The content is all about user cases and interesting developments from the usage of data analytics in the world of football. This edition is with Arnold Bruggink, former player of, among others, PSV Eindhoven, FC Twente and Hannover 96. Arnold Bruggink is currently football analyst at sports channel FOX Sports.
What is your current function within the football industry (employer and job title) and what are your most important tasks and responsibilities in this role?
Currently, I am working at FOX Sports as analyst. I do not have any direct responsibilities at a specific club at the moment. This gives me more time to have conversations with a lot of different people within the football industry. Thanks to these conversations I gain many insights from different perspectives. I like to have these conversations not only for my own development and interests, but also to see where my future lies.
Do you apply data analytics in your current role? If yes, how does data analytics give you more insight?
At FOX Sports we definitely work with data analytics. During a match, we sit in a room with around 10 television screens, analysts and data providers. If data is needed, the data providers provide us with the necessary data. Sometimes this can be quite a challenge since we are making live television. We are only able to use the data of the most important and interesting moments in the first 35 minutes of the half. The data should be available and presentable within a couple of minutes.
We work with data to support the topics and highlights that will be discussed. Data can be used as a confirmation of the things we, as analysts, see during a match. The data is mostly applied on an individual player level. We would love to go into more depth in the field of tactics and formations. However, we have to take into account that FOX Sports has a huge target group and an important part of this group will not like all in-depth analyses.
What are the key questions you try (or would like) to answer with data analytics?
The most important questions that data analytics can answer are: are my observations correct? Examples of recent questions I asked myself were: Is it true that Frenkie de Jong and Pablo Rosario pass most of their passes forward? Is it correct that Ryan Thomas has a lot of interceptions per 90 minutes? If the data confirms your observations and/or thoughts, it is nice to pay extra attention to these aspects: Why is Ryan Thomas able to have so many interceptions? In this case, thanks to his agility and great positioning.
How do you experience the developments of data analytics within your working field and do you follow the latest trends and developments actively?
Yes, I follow the latest data trends and developments very actively. In my opinion, it would be naïve to not make use of data. If a trainer or football club is still not making use of data, they are doing something wrong. Luckily, there are little to none clubs in the Eredivisie that are not using data analytics. As I said earlier, I have a lot of conversations with several people within the football industry. These conversations also include conversations concerning the use of data in football. This helps me to be aware of the latest trends and developments.
Opponents of the use of data in football say: "I don't need data, my eyes can tell me if a player is a good player, if he played well, and if he is capable of playing for our club." How important is the use of data analytics to give football professionals direction and confirmation compared to the human judgement of football professionals during the decision making process?
The combination of data and human observation is key. The danger lies in the fact that you create your own truth if you watch a certain player: you will see what you want to see. Data can then act as a supporting tool to validate your observations or invalidate your observations. In the decision-making process, data can be used as an important filter in the search of a new player. The only thing that is not measurable with data, this is crucial in my opinion, is the character of a player. Important aspects of a player's character are the ability to adapt, what happened to the player in the past, and does the player fit in the culture of the club. This is essential to both, the player and the club. If a player does not feel at ease at a club and is not able to adapt, he will not be able to succeed.
In all sports worldwide the use of data analytics is becoming more popular. Do you believe data analytics has a big role to play in the future of football or do you feel it is just hype?
The use of data and analytics will continue to grow in every single sport. The developments will become better, clearer and thus more valuable. Some topics, such as a player's character, will never be able to express in data and/or numbers.
Developments which I would like to see become more detailed in the near future, are the value of (forward) passes and goals. Which pass resulted in a scoring opportunity? Did a player score a goal by a self-created chance, or was the chance prepared for him?
ABOUT US
The SciSports DNA
SERVICES
We are a solution to the growing need for accurate data and new insights