Finding Manchester United a new Centre Forward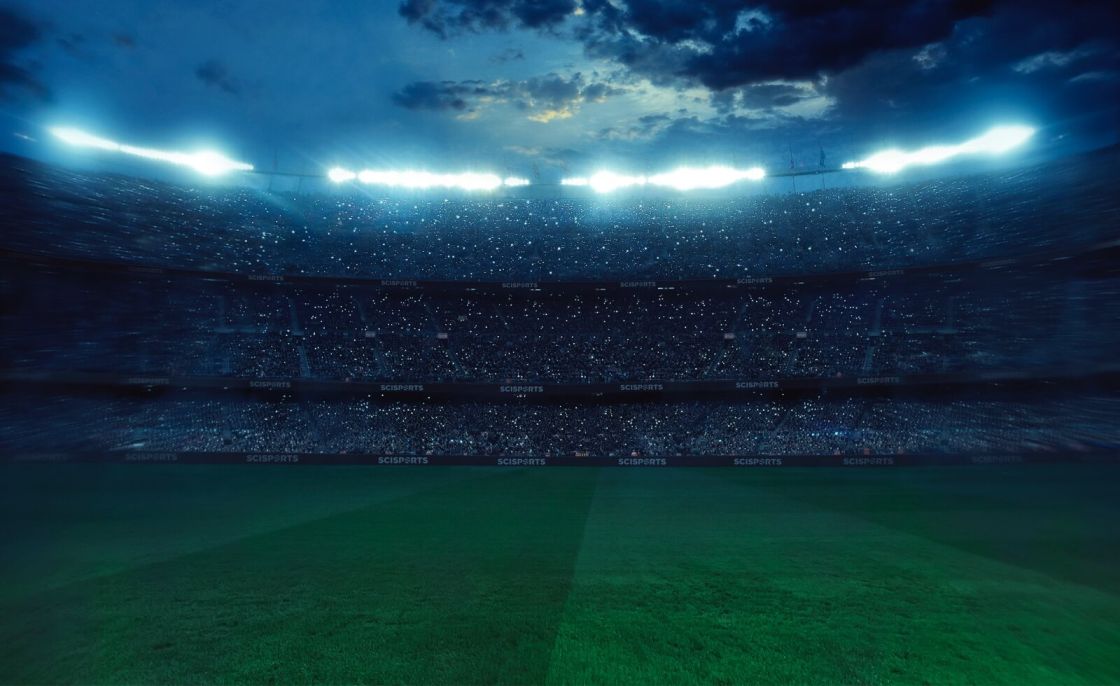 Erik ten Hag has enjoyed a good start to life at Old Trafford. The club are firm favourites to secure a Champions League spot for next season, and have already won their first trophy in over 5 years with the Carabao Cup victory last month.
The Dutchman can deliver even more silverware this season, as United have made their way to the Europa League quarter-final and FA Cup semi-final. Despite a successful season, the gap to both Manchester City and Arsenal is still significant, and the club will be looking to reinforce their squad and push on next season.
In this article, we use data-driven insights from our Recruitment Application to find Manchester United a long-term Centre Forward option.
Why are we looking for a Centre Forward?
Manchester United's attacking line has been well supplemented this season. Marcus Rashford has been in electric form from the Left Winger position and other important contributions have come from Antony, Bruno Fernandes and others.
While Wout Weghorst has been a useful addition since January, the 30-year-old is far from a long-term solution for ten Hag's plans to succeed in multiple competitions. The Dutch international provides value in his pressing actions and understands the role that is required right now.
However, a longer-term Centre Forward option to provide a serious goal-scoring threat at the top level could help Manchester United succeed on all fronts. If Rashford and others continue their current run of form, there is no reason why a top quality striker couldn't succeed at Old Trafford.
What is Ten Hag looking for?
Most of ten Hag's playing style at Old Trafford has so far revolved around getting the ball into wide areas for the likes of Rashford, Antony and Jadon Sancho to produce quality.
In terms of chance creation, the Red Devils rank quite evenly across important metrics. That somewhat backs up the need for an incoming striker to be well-rounded in their approach to the game and boast the physical attributes to compete in the Premier League.
Scouting criteria
Bearing in mind the above, the below criteria translates that information into actionable insights in the SciSports Recruitment Application.
Age: Under 28
Player Roles: Poacher / Mobile Striker
Strengths: Offensive positioning, Finishing and Pressing
Potential: above 90
Initial shortlist
From the criteria above, the Recruitment Application draws up an initial shortlist of 31 players who match the credentials we are looking for. This includes a number of interesting profiles but some who are clearly unattainable – including Erling Haaland, Gabriel Jesus and Christopher Nkunku. Other players such as Rasmus Højlund and Hugo Ekitiké can probably be discounted as they are relatively inexperienced at the highest level but could be interesting options later down the line.
From the remaining options, we will profile the three most interesting ones according to the data.
Top 3 options
1. Victor Osimhen (SSC Napoli)
SciSkill: 113.4 Potential: 125.8
Victor Osimhen has been widely linked with a move away from SSC Napoli this summer and a move to Old Trafford makes sense according to the data.
The 24-year-old has been one of the best performing Centre Forwards in Serie A this season, scoring 21 goals in the process. With high levels of performance in Finishing, Pressing and Offensive positioning, the Nigerian is certainly a very impressive profile.
Figure 1. Osimhen is the best performing striker in Serie A
In terms of playing style, Osimhen mainly aligns with the Poacher role as well as Mobile Striker. This highlights his ability to play in high quality central positions as well as covering space across the front line. In many respects, the Napoli forward provides a complete number 9 profile.
With an impressive goal-scoring record over the last few years, Osimhen's stock has never been higher. With that in mind, Manchester United will have to work hard to recruit Osimhen alongside a number of top European clubs who will surely be looking to acquire his services.
2. Randal Kolo Muani (Eintracht Frankfurt)
SciSkill: 102.0 Potential: 115.4
Randal Kolo Muani cuts a slightly different profile to Osimhen in so far that he hasn't been playing at the top level for so long.
Since moving from Nantes to Eintracht Frankfurt last summer, Muani has become a forward who has emerged at the top level – performing well for both his club side in the Bundesliga and in the UEFA Champions League.
Compared to Osimhen, Muani has a slightly different playing style – mainly operating as a Mobile Striker. This shows him to be a versatile striker who can cover a wide range of action types but tend not to engage in physical duels.
Figure 2. Randal Kolo Muani's playing style radar
As far as Manchester United are concerned, Muani will surely be an interesting profile to consider with a number of interesting attributes – including elite contributions in Dribbling and Offensive positioning.
On the other hand, Muani's current Estimated Transfer Value (ETV) of €65.6m is an expensive outlay for a player who has only played one season at an elite level. That therefore means a move for Muani could be seen as more of a risk for United but one they may be willing to take.
3. Tammy Abraham (AS Roma)
SciSkill: 99.2 Potential: 109.3
Tammy Abraham will be a familiar name to Manchester United fans and the 25-year-old presents an interesting option at this point in time.
Under Jose Mourinho at Roma, Abraham scored 17 league goals last season and has a number of attributes that could make him a good fit for ten Hag's system. While goals haven't been as frequent this season, Abraham's underlying numbers suggest that he could be a good fit for United.
In terms of strengths, Abraham has historically performed well in Finishing and Recoveries. This highlights his ability to finish the chances he creates as well as contributing well in the defensive part of the game. As a result, the 25-year-old may be an interesting option for United in addition to his familiarity with the Premier League.
While some fans may have some reservations about bringing Abraham in because of his failure to impress in the Premier League previously, his time in Italy suggests that he may now be ready to compete with the English elite.
Find the perfect player for your club!
Looking for a specific positional profile at your club? Request a free trial on the SciSports platform below.