Finding the next Rodri through data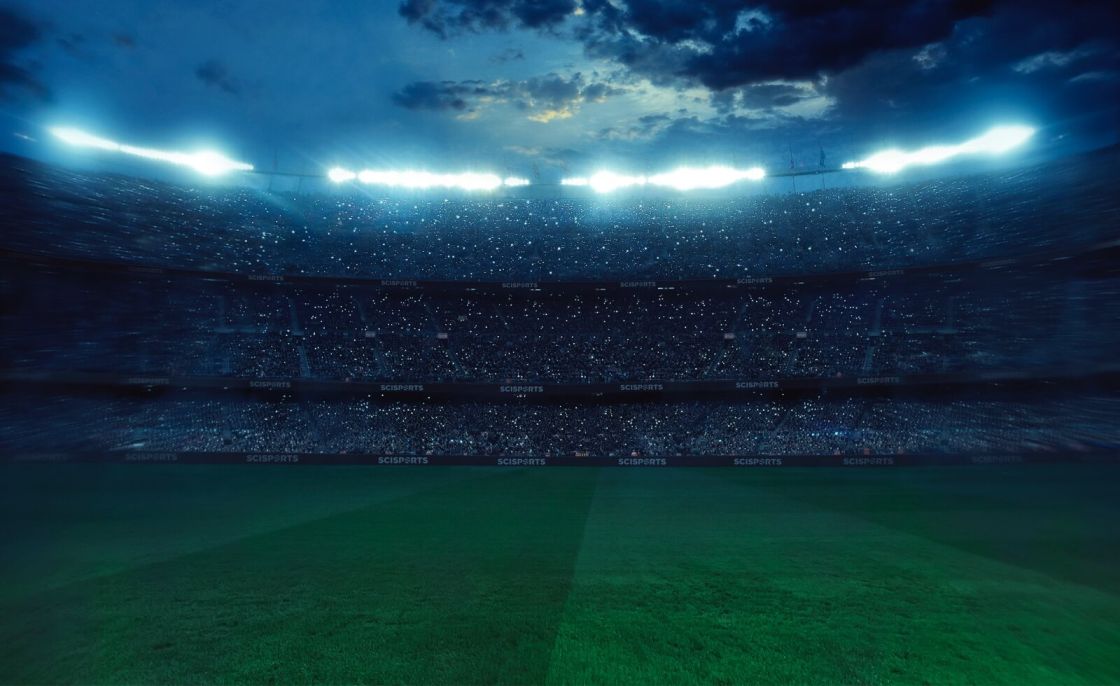 Rodri has been one of the best holding midfielders in world football for some time now.
The 26-year-old has been at the peak of his powers for Manchester City, performing in a holding midfield role that accentuates his qualities both in and out of possession. Within Pep Guardiola's system, the Spanish international has played a key role on the way to several major honours, including a potential historic treble this season.
In this post, we take a closer look at the youngsters who currently profile similar to Rodri and could soon make that step up to the elite level.
WHAT THE DATA TELLS US ABOUT RODRI?
It goes without saying that Manchester City dominate possession in more or less every match they play. But with that dominance comes a level of expectation to use the ball as accurately and efficiently as possible.
Mainly playing as a Deep Lying Playmaker, Rodri epitomises his side's use of the ball. He is neat in possession, finds creative teammates in key attacking areas and rarely loses the ball in dangerous areas.
In many respects, Rodri's passing and technical attributes make him a stereotypical Spanish midfielder of the last 10-15 years. But added strength in physical presence and defensive abilities are what have made him such a well-suited player for Manchester City to dominate the Premier League – as shown in his Performance metrics below.

Figure 1. Rodri ranks as one of the overall best performing midfielders in Premier League this season
An Expected Transfer Value (xTV) of €74.9m and SciSkill of 132.1 further showcases Rodri's place at the top of European football. While replicating Rodri's level of success will be difficult, we're going to use data-driven insights to look into who is most similar to Rodri's data profile.
All these attributes have been clear since the early days – Camavinga and Tonali match well but are already known. So who's next?
PLAYER SEARCH CRITERIA
In order to find some relevant players we will use the wide range of data-driven features in the SciSports Recruitment application. This includes using filters to scout players under the age of 23, currently under €25m in xTV and have similarity to Rodri in playing style, strengths and physical attributes.
Age: Under 23
Similar to: Rodri (at least 70% playing similarity)
Strengths: Passing, Dribbling and Pressing
Height: min. 185 cm
xTV: up to €25m
Below, we take a detailed look at three players that best match our criteria.
Khéphren Thuram (OGC Nice)
SciSkill: 87.3 Potential: 109.5
Khéphren Thuram is currently playing his third full season of senior football in the French top flight with OGC Nice.
The 21-year-old is a physically imposing midfielder at 192 cm and looks to be on his way to fully developing into a top class option in the middle of the pitch. Alongside his physical attributes, Thuram has a number of key technical qualities including Passing, Dribbling and Prevention.
In terms of his quality on the ball, the midfielder has ranked as one of the best in Ligue 1 this season when it comes to distribution in the final third. This sort of quality highlights his suitability to play in a possession-based role.
Figure 2. Thuram's Chance creation pass performance this season
Thuram has some differences to Rodri insofar that he operates as a Box-to-Box Midfielder in addition to Deep Lying Playmaker. This could be partly due to the fact that Nice have less possession in matches and Thuram has no choice but to engage in defensive duels more often.
If the French youngster can continue to improve his qualities on the ball, there is no reason why he can't become a top holding midfielder in years to come.
Manu Koné (Borussia Mönchengladbach)
SciSkill: 84.5 Potential: 112
Manu Koné is a player who has really caught the eye in Germany's top flight this season.
The 21-year-old may not yet showcase the intricate technical qualities of Rodri, but there is certainly an impressive skill set to build on. Only playing his second full season of top flight football, Koné has shown some top skills in important areas for a defensive midfielder – including Dribbling. Moreover, Koné's is currently at the same SciSkill level as Rodri was at the same age, and has the Potential to reach a similar level as the Spaniard at his peak age.
Figure 3. Koné's SciSkill and Potential compared to Rodri
Koné spent the best part of the 2021/22 season not aligning with the Deep Lying Playmaker role that Rodri hits the mark for. However, this season has so far seen the midfielder become more aligned to that role and signifies his increasing involvement in possession.
Given his additional abilities to cover defensive space well, Koné could become a highly valuable talent who can operate either as a 6 or an 8 within the midfield.
Jesús Castillo (Club Sporting Cristal)
SciSkill: 60.9 Potential: 87.6
Jesús Castillo will be a lesser known name to most but his profile stacks up well alongside that of Rodri.
Given the successful moves from South America for the likes of Moises Caicedo, Piero Hincapié and others, clubs in Europe may be more likely to sign a player like Castillo who has impressed in the Peruvian top division.
As shown in this playing style radar below, Castillo is adept across a number of different roles within Centre Midfield – including Deep lying playmaker. This indicates an all-action nature to his game that may need to be refined as he progresses to a higher quality league.
Figure 4. Castillo's Playing Style from the 2022/23 season
When we look at his performance metrics, Castillo performs really well compared to his peers – particularly when it comes to Passing and Pressing. Such high performance suggests that the Peruvian is ready to make the next step in his career.
While an immediate move to the top level looks rather ambitious, Castillo's attributes and Potential of 87.6 indicate that he is likely to progress at an impressive rate over the next few years towards his peak.
Find the next big star with SciSports!
Working in the professional industry and want to find players high potential talents for your club or agency? Request a free trial with SciSports today.