SciSkill predictions: Champions League special Part 1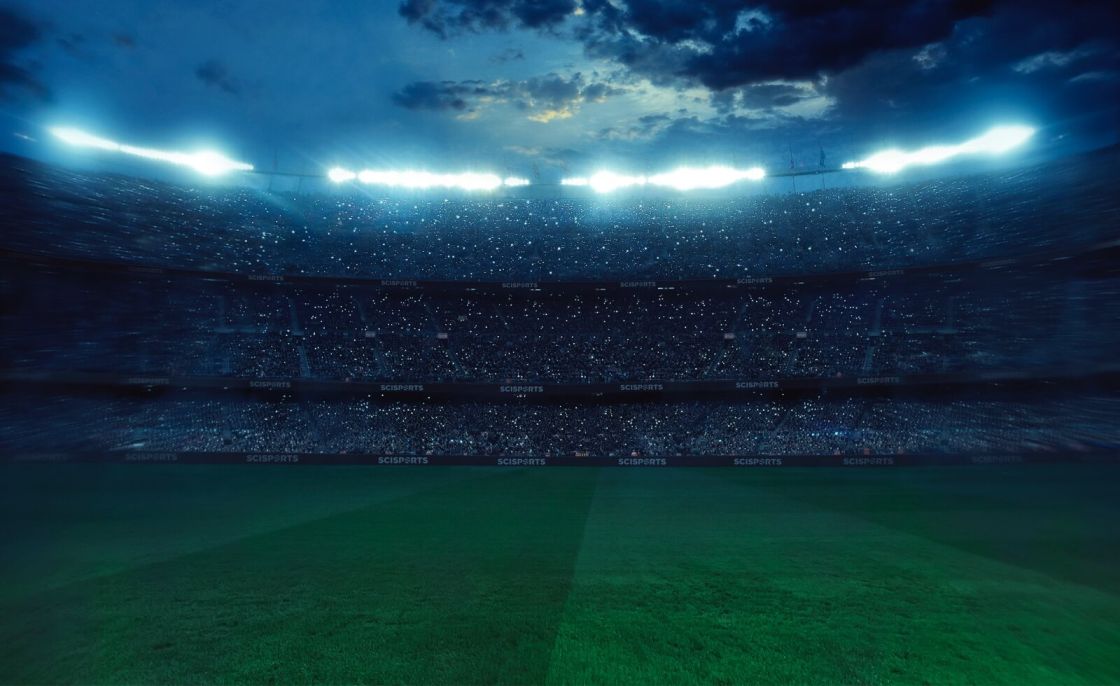 We had to wait impatiently for more than two months, but tonight the Champions League finally returns. Sixteen teams are still in the running for the most prestigious trophy in European club football. Tonight, four clubs will kick off the round of 16. We took a look at the first four matches of the first knockout round and, based on our SciSkill Index, came with the following predictions and odds.
Paris Saint-Germain – FC Barcelona
In what could be described as perhaps the most illustrious clash of this week, five-time winners Barcelona will travel to Stade de France, Paris to face French giants Paris Saint-Germain. Barcelona finished top of their group, staying ahead of Manchester City (led by former Barça-manager Pep Guardiola), Borussia Mönchengladbach and Scottish champions Celtic. In Group A, Paris Saint-Germain finished second behind Arsenal, after dropping points against number three Ludogorets in the final group match.
Based on the SciSkill Index, SciSports gives Barcelona a good prospect of coming away from the French capital with a victory. Our Goal Prediction shows PSG scoring 1.22 goals, with the Blaugrana scoring 1.56 goals. With a 45.3% chance of an away win, the Catalans can feel quite confident entering the pitch. PSG, in the meantime, has only a 29.7% chance of ending the night with a victory.
This comes down to the following odds: 3.37 for a home win, 4.00 for a draw and 2.21 for an away win. To compare: Unibet (at the time this blog was written) has them as respectively 3.30, 3.50 and 2.30. Comparing our odds to those of Unibet, they do not differ that much. We do consider the chance of a draw to be a bit less likely than Unibet, but all in all, there is not much difference between our odds and the Unibet bookies'.
SL Benfica – Borussia Dortmund
This matchup is an exciting one. Dortmund surprised many by finishing ahead of Real Madrid in the group stage, drawing against the titleholders twice, while winning the other four matches. They drew number two in Group B Benfica as their first opponent in the knockout stage. Most of Dortmund's CL matches were full of goals, averaging five goals per game.
The SciSkill predictions show that Dortmund will be facing a solid, hard to break down defense at Estádio da Luz, as we only predict them to score 1.28 goals on average. In the Liga NOS, Benfica has conceded an average of only 0.57 goals per match (In Europe this is currently only matched or bettered by Bayern Munich, FC Porto, and Feyenoord). Dortmund, on the other hand, seems to focus more on attack, scoring 2.00 goals on average, while conceding 1.15 per match in the Bundesliga.
Furthermore, Dortmund has struggled against another Portuguese team earlier this season. In the group stage, they beat Sporting CP twice (1-0 and 1-2), but both results could just as well have ended in a draw. A warning for the Germans not to underestimate the current number one in the Portuguese league. Based on the SciSkill Index, Benfica is expected to score 1.77 goals on average this match, resulting in a 49.0% chance of winning the game. Moreover, Dortmund will only have a 27.8% chance of winning (scoring 1.28 goals on average).
These percentages translate to the following odds: 2.04 for a home win, 4.30 for a draw and 3.60 for an away win. These odds are distinctly different to those from Unibet. Whereas Unibet considers Borussia Dortmund the front-runner (2.28 for an away win), our predictions tell us the opposite. Unibet's odds consider Benfica the underdog as their 3.45 odds of a home win shows, while we see them as the clear favorite. This is definitely a match to look at.
Real Madrid – Napoli
On Wednesday, Real Madrid will host Napoli in Estadio Santiago Bernabéu, where they will try to set the following step in becoming the first team to successfully defend their Champions League title. After a surprising second place finish in their group behind Borussia Dortmund. Meanwhile, Napoli finished first after securing victory against number two Benfica in the final group match.
Looking at the SciSkill predictions, we consider titleholder Real Madrid the overwhelming favorite. With a Goal Prediction of 2.37 to 1.09, the most likely outcome of this match is the hosts walking away with a victory in the bag. With a chance of 65.7%, Real Madrid should be able to see off Napoli fairly easily. Napoli's chances of at least securing a draw are around 34.3% (16.0% for a win).
These numbers give us the following odds: 1.52 for a home win, 5.47 for a draw and 6.27 for an away win. This corresponds fairly well with the Unibet odds, who also consider Real Madrid as the most likely winner (1.60 for a home win). They are slightly more positive about Napoli's chances however, giving odds of 4.35 for a draw and 6.00 for a Napoli win. Even so, with Real Madrid being the team to beat, any other result should be considered an upset.
Bayern Munich – Arsenal
Arsenal have a habit of reaching the last sixteen, only to be knocked out of the tournament immediately after (a streak of six years and running). After finishing first in their group, ahead of Paris Saint-Germain, the prospect of a more beneficial draw this year was probably welcomed in the London camp. Luck was not on their side however, as they were paired with German champions Bayern Munich, who finished second in their group behind last year's finalists Atletico Madrid.
Unfortunately for Arsenal, Bayern Munich is the clear favorite here. With our SciSkill model predicting Bayern Munich to score 2.22 goals on average, Arsenal stays behind, scoring just 0.98 goals on average. These numbers translate to a 65.5% chance of Bayern Munich winning this game and only a 15.4% chance of Arsenal grabbing the win, the lowest chance on a win of these four matches.
The numbers above provide us with the following odds: 1.53 for a home win, 5.23 for a draw and 6.50 for an away win. Unibet seemingly agrees with us when it comes to Bayern's chances (1.50 for a home win), but is even less optimistic about Arsenal's chances on a win than we are: 7.10. They do believe Arsenal have a bigger chance of pulling off a draw (4.60), though. This is Bayern's to lose.
CONTACT
Are you a football professional and interested in how we are able to improve your business through data intelligence?
SERVICES
We are a solution to the growing need for accurate data and new insights