SciSkill predictions: Champions League special Part 3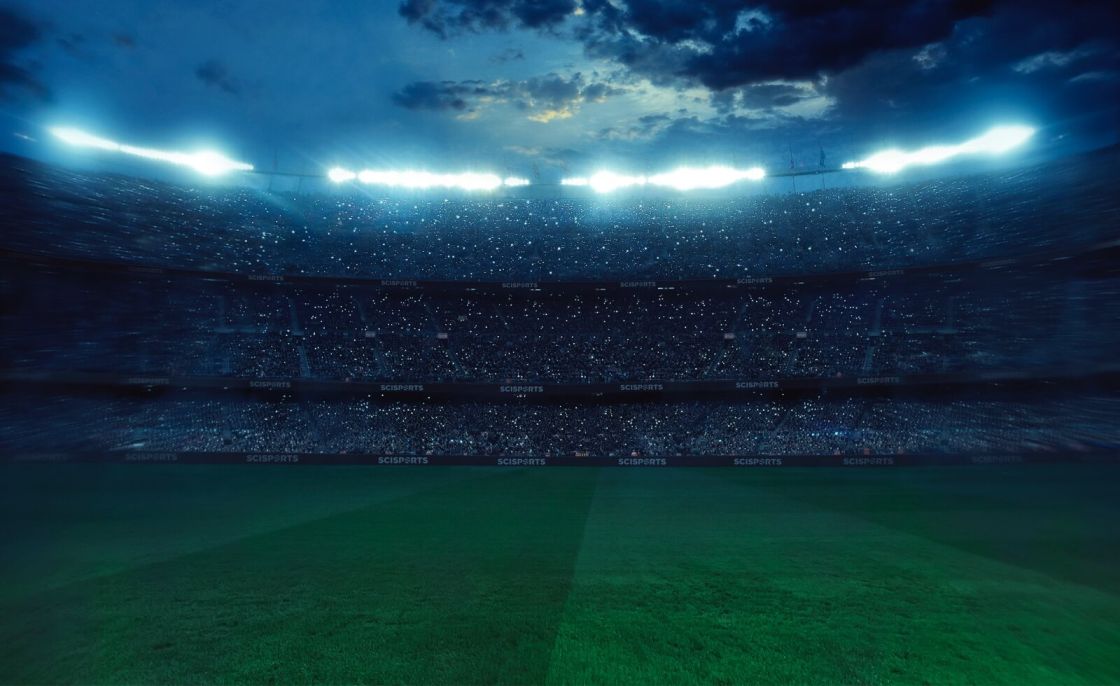 The final four matches in the Champions League Round of 16 stand before us. When these eight clubs faced each other three weeks ago, we saw 19 goals between the four matches. Today and tomorrow, we will find out which teams qualify for the quarter-finals. Once again, SciSports simulated the four matches to see which team is most likely to be victorious and which team will be knocked out of the illustrious European cup tournament.
Juventus – FC Porto
First up is Juventus – Porto. The Italians won the first match in Portugal 2-0, which gives them an excellent position to start the return in Turin.
Based on our SciSkill Index, we predict that 'Juve' will have no trouble qualifying for the quarter-finals. With a Goal Prediction of 1.44 to 0.53, Juve is likely to get their second win over the Portuguese. These Goal Predictions lead to a 59.8% chance of a home win, with Porto's chances of coming away with a win being a mere 13.6%.
This gives us the following odds: 1.67 for a home win, 4.35 for a draw and 7.36 for an away win. Unibet (at the time this blog was written) seems to agree with us, as they put Juve's odds on a win at 1.75. They do think a draw is more likely (3.60), but that will still not be enough for Porto to pull an upset.
Leicester City – Sevilla
A late goal from Vardy made the chances of Leicester going through a bit more likely, although Sevilla is still considered by many as the favorite for a place in the quarter-finals after their impressive display in Seville. With 2-1 down, however, Leicester still has every chance of making history once again.
According to our SciSkill Index, this will be a nail biter. Leicester is the slight favorite here according to our Goal Prediction (1.48-1.12). This translates into a 45.5% chance of a Leicester win and a 28.4% chance of Sevilla winning it. Of course, Sevilla will qualify with a draw or better (or a one-goal loss with 5 goals or more), so our money is on the Spaniards to reach the next round.
The odds are as follows: 2.20 for a home win, 3.83 for a draw and 3.52 for an away win. A close game, most likely, and Unibet concurs. However, they flip our odds as they put Sevilla to win at 2.23, Leicester to win at 3.34 and a draw at 3.83. A bet on Leicester to win could be worth your while.
Atlético de Madrid – Bayer Leverkusen
A day later, Atlético will host Bayer Leverkusen in the return, after the match in Germany ended in a 2-4 win for the Spaniards. Bayer will have to do something spectacular if they want to reach the quarter-finals, but as we saw with Barcelona against PSG, anything is possible.
Our SciSkill Index gives us a Goal Prediction of 1.78-0.76. Atlético will probably qualify without any big struggles and a win seems more likely than not. The chances for an Atlético win lie at 61.5%, while the Germans win in 15.5% of our simulations. Of course, just a win will not be enough for Bayer, as they need to win with three goals or more (or win 3-5 or better).
The percentages give us the following odds: 1.63 for a home win, 4.35 for a draw and 6.47 for an away win. These odds more or less correspond with the ones posted by Unibet. Their odds are 1.67 for a Atletico win, 5.4 for a Bayer win and 4.15 for a draw. Conclusion: not much chances of beating the bookmakers here.
AS Monaco – Manchester City
Three weeks ago, Monaco and City provided us with one of the most entertaining matches this season. In a match with 8 (!) goals, City came from behind two times to finally win it 5-3 at home. Now, Monaco will be looking for revenge.
The SciSkill Index believes there is almost nothing to separate the two. With a Goal Prediction result of 1.44-1.42, the teams are evenly matched. The percentages illustrate this as well, with only a 0.8 point difference between a home and an away win (37.9% to 37.1%). But even if Monaco pull of a win, it will have to be a decisive one (two goals difference or more). They do have the benefit of having scored three away goals, so a 2-0 or 3-1 will be sufficient.
The percentages above translate into the following odds: 2.64 for a home win, 4.01 for a draw and 2.69 for an away win. Unibet once again feels similar about our prediction, as their odds are roughly the same: 2.62, 3.9 and 2.58, respectively. Once again, not a lot of room for making some extra money.
SERVICES
SciSports uses data intelligence to understand football with the goal of improving the game on the pitch and enriching the experience of billions of fans around the globe.