Quantifying players' ability to perform under mental pressure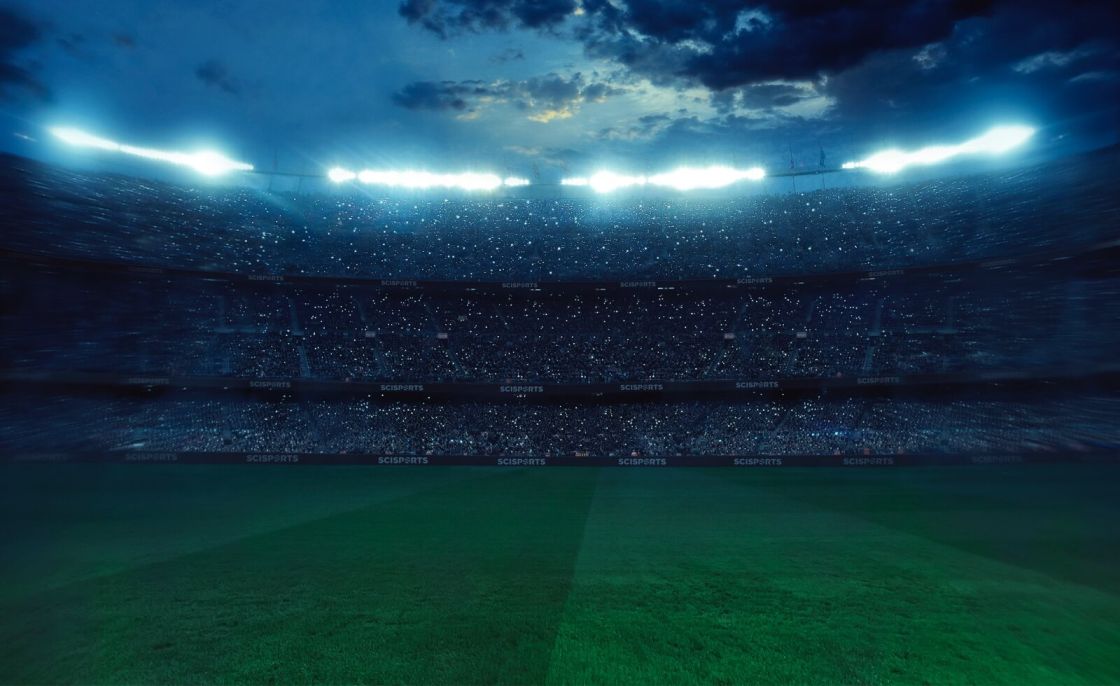 To stay ahead of the game, SciSports' Data Analytics team regularly engages in research collaborations with leading academic researchers. Although the lead time of these cutting-edge research projects is often relatively long, the ultimate goal always remains to enrich the SciSports platform with additional insights that support football clubs in player recruitment.
In a recent collaboration with Pieter Robberechts and Jesse Davis from KU Leuven, SciSports researchers Lotte Bransen and Jan Van Haaren investigated how high-mental pressure situations affect the performances and behavior of football players. This blog post presents the fruits of their collaboration, which will also be presented at the prestigious MIT Sloan Sports Analytics Conference in Boston on March 1st and March 2nd.
An iconic recent moment in the Premier League was the final day of the 2011/12 season. Manchester City needed a win to secure the title but trailed Queens Park Rangers by one goal heading into injury time. At that point, the key question was how the players would respond. Would they up their game or wilt under the mental pressure? What happened next has cemented itself into the lore of Manchester City: Edin Džeko equalized before Sergio Agüero scored to improbably secure Manchester City's first league title in 44 years. While not all game situations are as pressure packed as this one, football players are confronted with numerous situations that impose a high level of mental pressure.
While most existing football performance metrics focus on a player's technical and physical performances, they typically ignore the mental pressure under which these performances were delivered. To bridge this gap, we developed a machine learning approach that compares a player's performances across different levels of mental pressure. Each time a player performs an action (e.g., a shot or a dribble), our approach estimates how much mental pressure the player experiences and evaluates the following three aspects: the choice of action, the execution of the chosen action, and the action's expected contribution to the scoreline.
In the remainder of this blog post, we first introduce our approach to measure mental pressure and performance in further detail and then present a number of concrete use cases for football clubs. The full paper, which will be presented at the MIT Sloan Sports Analytics Conference in Boston, contains further technical details as well as a few additional use cases.
Measuring Mental Pressure
We hypothesize that high mental pressure arises in situations that may significantly impact a team's ability to achieve its objectives. Specifically, we define the pressure level as a combination of the pre-game mental pressure and the in-game mental pressure. We now discuss how we determine the pre-game and in-game mental pressure for different game situations.
Pre-game mental pressure
The context surrounding the match affects the pre-game pressure. Our pre-game pressure model takes the following factors into account:
Team ambition: Each team will have ambitions for the season, such as winning the league or simply staying up, that affect its pre-game pressure level. If a team fails to live up to their pre-season expectations, the pre-game pressure will mount.
Game importance: Capturing how much a game will affect a team's chance to achieve its ambitions requires estimating how the current game's outcome will affect the probability that the team reaches a certain season outcome (e.g. avoiding relegation).
Recent performance: Football clubs are also subject to pressure based on recent form. Particularly for a big club, several consecutive poor performances will ratchet up the pressure.
Game context: Specific characteristics of a game will affect pressure, namely: game location (i.e., home or away), the rivalrousness of the opponent, the match attendance, and how long ago the coach was appointed.
The figure above shows Everton's pre-game pressure level for each league match in the 2017/18 season. Pressure starts to mount after the sixth game due to a string of bad results that see the manager, Ronald Koeman, sacked after game nine. The pressure remains high as Everton hovers around the relegation zone. A string of good results sees the pressure drop as they climb the table. Towards the season's end, pressure remains moderate until they are ruled out of contention for the Europa League.
In-game mental pressure
During the game, the teams' pressure levels will change over time based on the current game state. We argue that pressure should mount when scoring a goal increases the chance of a favorable match outcome, and subside when a goal would only have a small impact on the expected outcome. For example, the in-game mental pressure will typically be high when the score is 1-1 in the 90th minute, whereas the in-game mental pressure will be low when the score is 3-0.
The figure above shows the pressure levels and win probabilities throughout the nerve-wracking Everton vs Watford game in the 2017/18 English Premier League season. Our pressure model reacts to events impacting the win probabilities such as goals. For instance, Everton's pressure level increases after Watford's opening goal and drops when Watford double their lead. However, Everton's pressure level sharply increases after their first goal and so does Watford's pressure level after the equalizer.
Measuring Player Performance
Pressure could affect players' performances in different ways. Hence, when a player performs an action in a match, there are arguably three important aspects of the action that should be evaluated:
Total contribution: How helpful was the result of an action in terms of increasing the team's chance of scoring or preventing the other team from scoring? For example, a successful through ball that puts a teammate 1-on-1 with the goalkeeper will have a high contribution.
Quality of the decision: Did the player take the best possible action? Even if an action helped his team, it is possible that another, even better action was possible.
Quality of the execution: How well did the player perform the chosen action? A player may make the correct decision, such as shooting at an open goal, but simply execute the action poorly (e.g., sky the shot over the bar).
The following video shows clips of actions that illustrate the three different aspects of each action.
Use Cases
We analyzed the matches in the Premier League, LaLiga, Bundesliga, Serie A, Ligue 1, Eredivisie, and Major League Soccer (MLS) from the start of the 2016/17 season until mid November 2018. For each action in each match, we used our approach to estimate the amount of mental pressure experienced by the player, the contribution of the action, the quality of the decision, and the quality of the execution. We now present four concrete applications.
Throw-ins: better decisions under high mental pressure
Throw-ins are the action type for which we observe the largest difference between low-pressure and high-pressure situations. For almost all teams, their contribution and decision ratings increase when the mental pressure increases, while their execution ratings remain the same. This is an interesting observation which suggests that teams miss the opportunity to create more danger with throw-ins early in the game. Moreover, Liverpool's manager Jürgen Klopp recognized the increasing importance of throw-ins in football by appointing a dedicated throw-in coach in the summer of 2018.
As an example, the figure below shows the average decision ratings per 90 minutes of Leicester City's throw-ins and how the throw-in behavior differs between low-pressure and high-pressure situations. While one might assume that the lower decision ratings in low-pressure situations arise from more backward throws (e.g., to ensure ball possession), this is not the case. Instead, players are more inclined to throw forward in low-pressure situations. Throw-ins from a position near the opponent's goal line are the exception, with more balls thrown inside the penalty box in high-pressure situations. The Leicester City manager could use this information to train his players to apply their high-pressure throw-in behavior throughout the entire game. Similarly, the opposing manager could use these insights in his tactical discussion to highlight how his players should alter their defensive organization against throw-ins in different game situations when playing Leicester City.
The figure above shows the average decision ratings per 90 minutes of Leicester City's throw-ins, compared to the league average (left) and probability maps of where these throw-ins end up (right).
Neymar's performances decline under mental pressure
The figure below shows how the performance of Neymar (Barcelona and PSG) varies between high- and low-pressure situations. Neymar evolves from a player with a very high average contribution per 90 minutes under low pressure to an average player in high-pressure situations. Further analysis shows that this decrease in performance can be explained by a poor decision making behaviour. In contrast, Neymar's executions do not suffer under pressure as they improve for all action types.
Lineups and substitutions
The figure below compares the average contribution per 90 minutes of Juventus' central defenders Medhi Benatia, Leonardo Bonucci, Giorgio Chiellini and Daniele Rugani, PSG's offensive midfielders Ángel Di María and Julian Draxler, and Chelsea's strikers Olivier Giroud and Álvaro Morata. For each of these cases, our metrics suggest that different players should be selected in high-pressure situations. While all of Juventus' central defenders have a similar average contribution in games with an average pressure, Benatia and Bonucci outperform Chiellini and Rugani in high-pressure situations. Similarly, Di María levels up when the pressure mounts, outperforming Draxler. Finally, although Morata has in general a higher contribution than Giroud, he seems to choke under pressure; Giroud, on the other hand, established himself as a clutch-goal game-killing striker at Chelsea.
MLS stars of the future
Recently, European clubs have been increasingly scouting MLS, as exemplified by Bayern Munich's signing of Alphonso Davies and RB Leipzig's signing of Tyler Adams. Atlanta United's attacking midfielder Ezequiel Barco is another MLS talent that could soon move overseas. These players represent the top three players aged under 20 in terms of average contribution per 90 minutes in the 2018 MLS season.
The figure above shows the percentile rank for the contribution ratings from defensive actions (i.e., interceptions, tackles, clearances and fouls), offensive actions (i.e., crosses, shots, dribbles and take-ons) and passes for all three players under different pressure levels for the 2016, 2017, and 2018 seasons. Davies seems not to cope well with pressure: he is among the best players in the league in low-pressure situations whereas he is a below-average player under high pressure. His contribution per 90 minutes from offensive actions, defensive actions and passes drops as pressure increases. In contrast, Adams and Barco have more of a mixed reaction to pressure: some actions improve and some decline.
Conclusion
Our paper has taken a step towards trying to objectively understand how high-mental pressure situations affect the performances of football players. Given that football players are often confronted with such situations, more insight into the link between pressure and performance could help in numerous ways.
If you would like to find out which player would have been a suitable replacement for Mahrez at Leicester City in the summer of 2018, what is striking about Liverpool's recruitment process, and whether Manchester United's tactics to dribble more in high-pressure situations is a good strategy, then you should definitely stop by our poster at the MIT Sloan Sports Analytics Conference or read the full paper!
SCISPORTS' PLATFORM
Discover how we implement actionable football metrics in SciSports' ultimate football intelligence platform
JOB OPENINGS
We always strive to attract the brightest (tech) talents in the world in order to create technological excellence