Eredivisie extends deal with SciSports for league-wide performance analysis partnership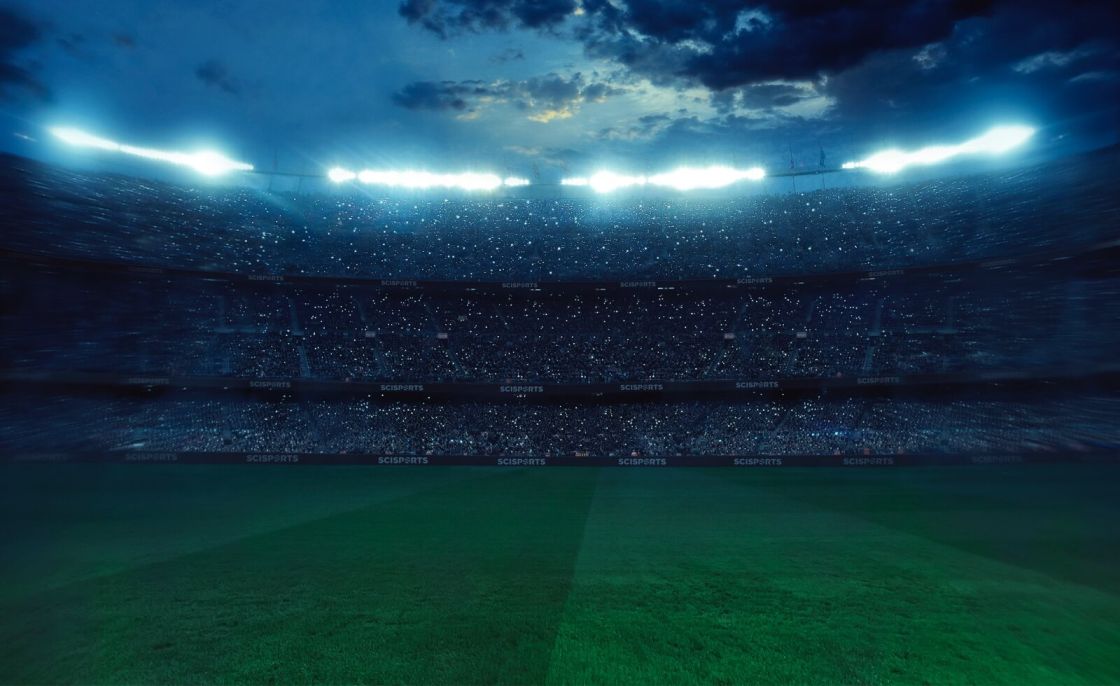 Amersfoort, 25 October 2022 – SciSports is delighted to announce an extension of the fruitful partnership between the company and the Eredivisie, the Dutch first football division.
The three season extension means that SciSports will continue to play a fundamental role in serving all Eredivisie clubs with their day-to-day needs around physical and tactical match insights.
Since the start of the 2020/21 season, the Eredivisie has been working with SciSports to provide comprehensive tools for performance analysis for all their clubs. This includes helping with pre-match preparation during the week, real-time monitoring during match days as well as providing in-depth post-match information by the next morning. After two successful seasons, the partnership now has been extended until the 2024/25 season.
Through this league-wide collaboration, clubs have adopted SciSports performance hub, which is extremely powerful in blending multiple data sources such as event data and tracking data, with tactical video footage.
By taking away the challenge of collecting, distributing and storing data in an efficient way, clubs have easy access to information which they can review, analyse and download all from one central application. Different staff members within the club, such as video analysts and performance coaches, can make better quality decisions through detailed analysis of match data.
As a result of continuous co-development, all eighteen top-flight clubs now also have access to cutting-edge live data insights. By being able to actively monitor live metrics, performance staff is able to take their depth of analysis to the next level directly during matchplay.
This highly sophisticated set-up is facilitated through the Eredivisie partnerships with TRACAB, Stats Perform and Provispo. All stadiums are equipped with TRACAB tracking systems that record more than 3.5 million data points per match. This is enhanced with event data such as goals, shots, passes, dribbles and more from Stats Perform's Opta, and supplemented with special video footage through tactical cameras installed by Provispo. SciSports plays a crucial role here by not only synchronising and enriching the data sets, but also visualising it to provide one-of-a-kind contextual insights in its data provider agnostic application.
Together with key stakeholder KNVB, the Eredivisie continues to lead the way in democratising access to industry leading analysis tools for Dutch pro clubs and enhancing the quality of Dutch professional football as a whole.
Speaking about the contract extension, Marc Rondagh, Head of Marketing and Commercial Development at Eredivisie said: "I believe this partnership with SciSports is unique in the professional football world: all clubs in the Eredivisie share their tracking and event data with each other, as well as their tactical feeds. The SciSports platform is the place where this comes together and where clubs start building their knowledge, insights and next steps, all to improve their sportive results. The end goal is to make the Eredivisie and its clubs as strong as possible."
Vincent van Renesse, CEO at SciSports added: "It is a huge privilege to work with the Eredivisie and all first division clubs. As SciSports we feel that we really contribute to the continuous improvement of Dutch football as a whole. Our main goal is to enable performance coaches and video analysts at the clubs to work more efficiently and gain insight on their own and the opponent's team performance. We believe this new deal confirms we are well under way in realising that ambition."
About SciSports
SciSports is the industry standard for football companies and is used to support any decision or action, every day, minute or second. SciSports provides actionable insights to improve football performance by enabling parties to get the most out of football data. Read more about SciSports at www.scisports.com.
About Eredivisie CV
The 18 Eredivisie clubs have been united in Eredivisie CV since 1997. The Eredivisie CV is the football organisation responsible for the further commercial, organisational, strategic and brand-based development of the highest league in The Netherlands, with the aim of achieving optimal sporting performance. Read more about Eredivisie CV at www.eredivisie.eu.
PERFORMANCE ANALYSIS
Gain insights on team and player performance for both tactical and physical metrics
ABOUT US
SciSports is a leading provider of football data intelligence for professional football organisations, media and entertainment