Marcel Daum: "There have been many situations in which data analytics have helped us."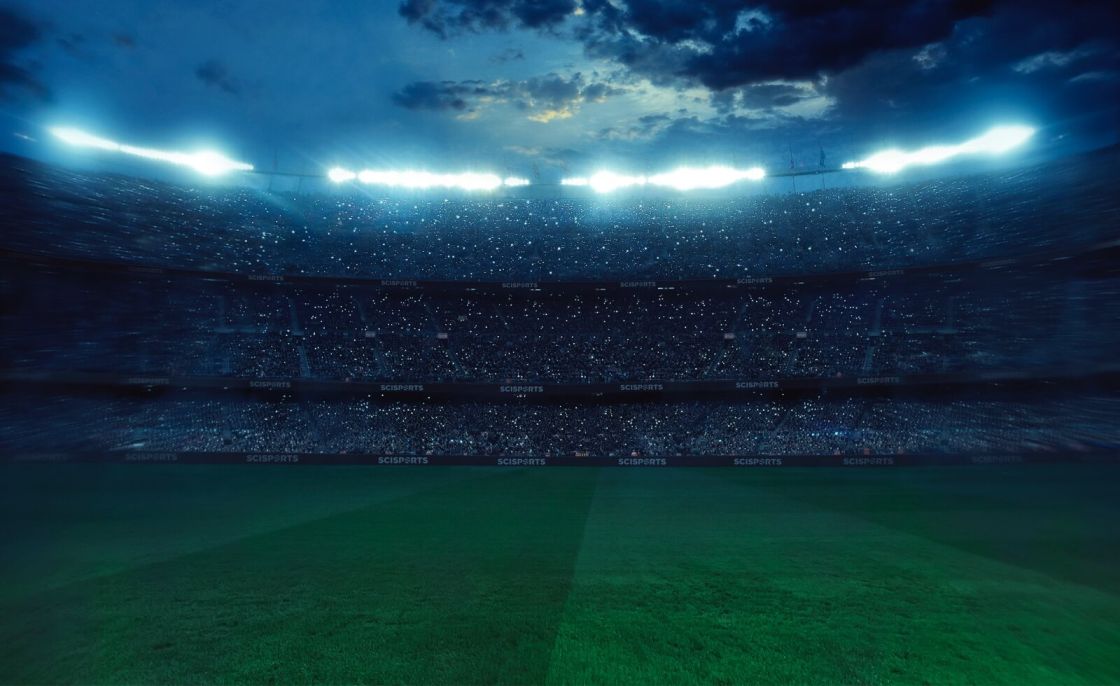 In this item called 'In the field' we share insights from domain experts directly from the football industry. The content is all about user cases and interesting developments from the usage of data analytics in the world of football. This edition is with Marcel Daum, who has worked as analyst for clubs as 1. FC Köln, Fenerbahçe SK, Eintracht Frankfurt and is currently part of the technical staff at Bayer 04 Leverkusen.
What is your current function within the football industry and what are your most important tasks and responsibilities in this role?
You can give different job titles to my current function: examples are Head of Performance Analysis or Chief Analyst. Here at Bayer 04 Leverkusen, I go with Chief Analyst. As a Chief Analyst, I am not only analyzing videos and setting Key Performance Indicators at my desk, but I am also working on the pitch with our players. On the pitch, I am working on specific situations, such as set pieces. So, I am fulfilling activities as an analyst and as an assistant coach. However, I have to say that this function is different at every club. My role here for example, is very different from my role at Eintracht Frankfurt. The activities that come with this function are also dependent on the type of head coach. At this moment, I have a close relationship with the coach and the coaching staff. We are working in the same office. In the Bundesliga it is common to have a close working relationship with the coaches.
Do you apply data analytics in your current role? If yes, how does data analytics give you more insight?
Yes, I work a lot with data analytics. Scouting data, tracking data and the Key Performance Indicators are examples of the data which are of value for us. Over the past years, I created multiple Key Performance Indicators on aspects that are important from our point of view. Data is an important base for these KPI's. In my opinion, it is important to standardize data. When you standardize data, you can detect deviations from the standard that you have set. At the moment, we are working with more than 30 KPI's. We have made these KPI's for opponent analyses and for our own performances. We have set a standardized structure of KPI's so that we have an important base for those KPI's, even when a new coaching staff arrives. Another reason for a standardized KPI structure is that it helps us to recognize trends or to see if trends are changing.
What are the key questions you try (or would like) to answer with data analytics?
"How can we get closer to win a game?" It may be a funny question, but that question and "How can we get better?" are the most important questions we hope to answer with the help of data analytics. Every small percentage helps. Even if our chance of winning increases by only 1% with using data analytics, we should use that! In my 11-year career in the football industry, in which I have experienced over 330 matches, I can say that there have been many situations in which data analytics have helped us. Of course, there are also a lot of situations in which you need luck more than anything else. But, in the end, as a professional in every business it is important to be prepared as good as possible for every situation. To realize this, I have a standardized way of working hard towards every training, friendly match and official match. The use of data analytics is part of this standardized way of working. The one day this standardized way of working will help me, and the other day it will not. But when it works, it is more than worth it.
How do you experience the developments of data analytics within your working field and do you follow the latest trends and developments actively?
If you look back 15 to 20 years ago, there was no such job as "Head of Analysis and Research" or "Head of Performance". Nowadays, there is a growing importance of science and analytics in the football industry. Due to this, the level of education that is required for this business/industry is getting higher. Furthermore, there are also interesting developments in terms of technology. At this moment, we are using a lot of different apps in our locker rooms. These apps make sure that our players get their own performance data and information about the opponent.  This becomes of extra value during our so call "English weeks". In these English weeks, we have a rhythm that we play a match every 3 or 4 days which results in a reduced amount of overall team meetings. Thanks to the apps, our players will still get the needed information about their performances and the opponent. The information is accessible whenever they want.
I also experience a lot of developments in terms of medical data. Bayer 04 Leverkusen has one of the biggest rehab departments in the world of sports. A lot of NBA players come to Bayer 04 Leverkusen to go into rehab. I think that the future will bring us a lot more developments in the area of injury prevention. There have been a lot of developments in this medical area in the last years. Nutrition is a good example. A couple of years ago, no one thought or was familiar with the use of healthy smoothies. Nowadays athletes drink specific smoothies before a match, during halftime, and after the match to improve the performances and recovery.
Opponents of the use of data in football say: "I don't need data, my eyes can tell me if a player is a good player, if he played well, and if he is capable of playing for our club." How important is the use of data analytics to give football professionals direction and confirmation compared to the human judgement of football professionals during the decision-making process?
I am not responsible for the scouting at Bayer 04 Leverkusen. But in general, I can say that clubs as Bayer 04 Leverkusen and Eintracht Frankfurt in the Bundesliga are so well-developed that data will always play an important role in the decision-making process. I don't think that clubs nowadays make important decisions, such as transfers, with their eyes only. You need experts on the one hand, and data on the other hand to support those decisions. In addition, data makes it also easier to compare certain things.
In all sports worldwide, the use of data analytics is becoming more popular. Do you believe data analytics has a big role to play in the future of football or do you feel it is just hype?
It is definitely not a hype. A hype will only last for a certain period of time. Data analytics have been an important part of the sports industry for a long time now. Data analytics will stay important not only because it is getting better, but also because other kind of data will be developed which can help us in different areas. Data does not only support the coaches but can also improve medical aspects.
When I look back 11 years ago, I already used data. However, it was much more difficult to obtain valuable data. When I requested a specific part of a video back then, it lasted around 2 weeks to receive it. I had to call the tv-station and the player agent. This was very expensive and it took a long time. Nowadays everything is easier accessible.
ABOUT US
The SciSports DNA
SERVICES
We are a solution to the growing need for accurate data and new insights