Kees Ploegsma: "Data analytics and human perceptions must go hand in hand."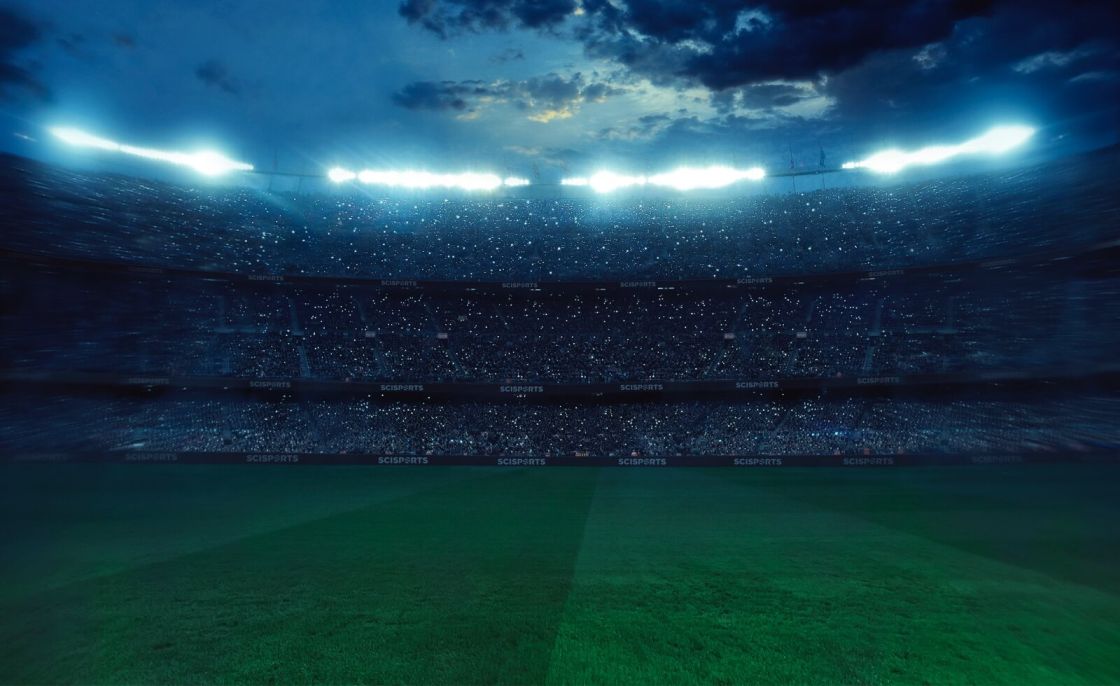 In this item called 'In the field' we share insights from domain experts directly from the football industry. The content is all about user cases and interesting developments from the usage of data analytics in the world of football. This month we kick-off with Kees Ploegsma, agent at the Sports Entertainment Group (SEG). SEG's Football department represents, among others, athletes like Dutch internationals Stefan de Vrij (Lazio Roma), Memphis Depay (Olympique Lyon) and Daley Blind (Manchester United).
What is your current function within the football industry and what are your most important tasks and responsibilities in this role?
I am an agent and work for Sports Entertainment Group (SEG) International. I my role as agent I support professional football players in the broadest sense of the word. We support them on contractual issues, commercial issues, financial issues, social media issues, etcetera, etcetera.
Do you apply data analytics in your current role? If yes, how does data analytics give you more insight?
We use data analytics in different fields all with the goal to get new or better insights on the players we are supporting. A good example of data analytics is the way we work with a company specialised in brain testing. With this co-operation we are able to recognise the cognitive age of players and understand their way of thinking. We are convinced that a big part of a players' qualities is congenital.
Furthermore we sometimes get player data from the players' club , for example data about physical aspects like sprints and accelerations.
And off course we work together with SciSports. By using their data intelligence we get new insights on player qualities and we are able to cover the player market worldwide. How are players developing? Which players are playing where? What would be a good next step for our players. Since SciSports launched their portal SciSports platform, we can easily use filters like age, position and contract expire date. If we are looking for a new left back we can compose a shortlist with possible candidates with just a few clicks. So our whole recruitment and support process is far more efficient since we use SciSports. Another very important topic for us is finding the best talents in every country in the world. With the data intelligence of SciSports we are sure that we reduce the change of missing certain talents in all parts of the world.
What are the key questions you try (or would like) to answer with data analytics?
In my opinion it is clear that like in other businesses data is essential in the football industry. The recent history shows a number of examples where players made transfers for big sums of money while they were just not the right fit to the club or the team. With data analytics you are able to make a good filter in the first stage of the transfer process. For us it would be a huge advantage if we are able to estimate a players potential on the age of 14/15. Because in our business it's extremely important to invest your time in players with the potential to play as a professional footballer. But still not only the biggest talents will make it as a professional football player. We also need to find a way to measure the physical and mental ability of these young players. The question is always: "Are they physical and mentally capable to play at a top level?"
How do you experience the developments of data analytics within your working field and do you follow the latest trends and developments actively?
We closely follow the latest trends and developments as a company because we firmly believe in it. We love innovation and data analytics because we believe measuring is knowing. If you look at the huge amounts of data that is already available, I am sure that these data can help us to take advantage over competitors. Every football professional needs to collect as much information as possible before making decisions and taking actions. Nowadays players come from every corner of the world so you need to prepare yourself in an optimal way. It is about having more information than just some physical data from his former club. We want to know everything there is to know from the players we support. Therefore we do extensive research on the players' background as a player and as a person.
Another important development is to recognise technical aspects of the game, a team or a player. How valuable are the passes performed by the players? Where do their crosses end up? Some of these things can support a team's playing style. For example: if a club wants to buy a player like Bas Dost (red. striker of Sporting CP) you need midfielders and/or wingers who are able to deliver him a certain amount of crosses per game. This kind of information is crucial for the success of a transfer and good data interpretation will provide you with the insights you are looking for. Billy Beane is an oldskool example but his key point is still applicable: if you are able to sign the best fitting players you can come a long way and save a lot of money at the same time.
Opponents of the use of data in football say: "I don't need data, my eyes can tell me if a player is a good player, if he played well, and if he is capable of playing for our club." How important is the use of data analytics to give football professionals direction and confirmation compared to the human judgement of football professionals during the decision making process?
Data analytics and human perceptions must go hand in hand. I think a Technical Director of a football club should set-up a process wherein his recruitment team is able to compose a shortlist of the best candidates by just data- and video-scouting. And then I'm talking about three to five names instead of ten to twenty. Afterwards you visit live matches of these players as Technical Director or Scout. If you use data in the right way it will certainly help you in the process. But it will never fully replace the traditional scouting. Watching a player during live matches gives you so many information and sometimes confirmation about behaviour, positioning and the playing style of a player. Data simply doesn't cover all aspects of a player's quality. For example the behaviour of a player during the warming-up and match and how he moves intuitively. But one thing is for sure, a lot of work that's currently being done by scouts can simply be done quicker and easier by computers.
In all sports worldwide the use of data analytics is becoming more popular. Do you believe data analytics has a big role to play in the future of football or do you feel it is just hype?
The football industry is old-fashioned so everything takes a little more time. Despite this, I notice that the usage of data is more and more common business like in other industries. Data analytics will be crucial in the (near) future of the football industry and continues to grow to the next level. That is not only the case for football though, it applies to every sport and the society in general.
ABOUT US
The SciSports DNA
SERVICES
We are a solution to the growing need for accurate data and new insights