One pass is not the other: a data-driven overview of the most effective passers in European football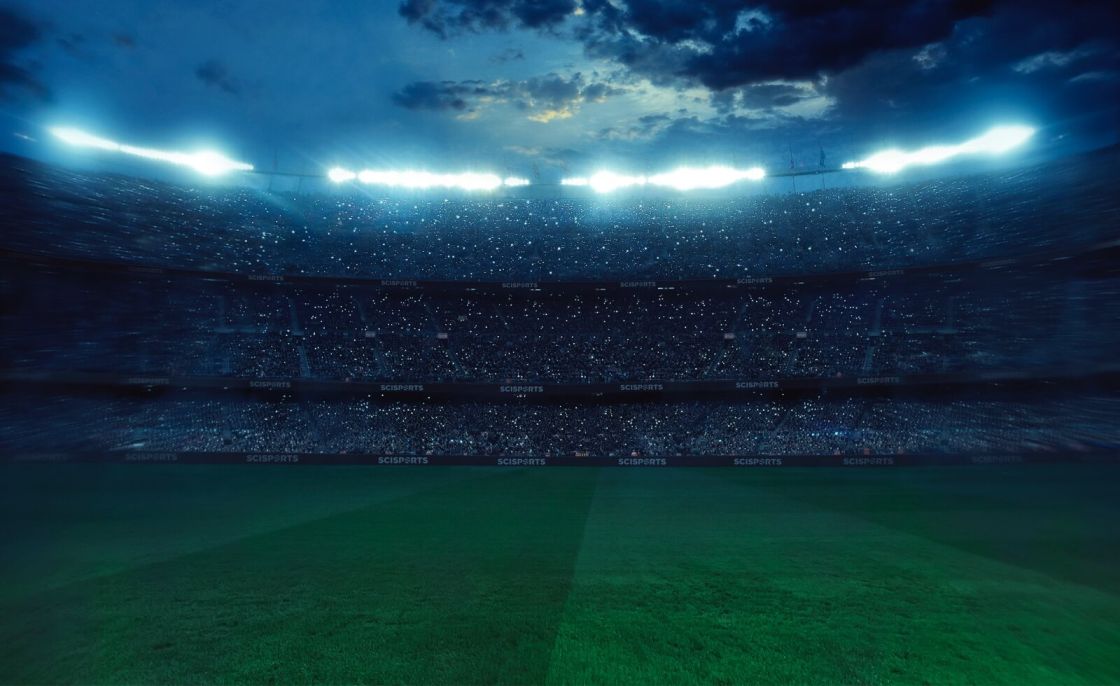 In this blog, we introduce a novel football metric that helps football clubs in their search for players who are expected to yield a positive contribution to the results of their matches. We focus on valuing passes since passes represent about 70 percent of all on-the-ball actions during a match. Our football metric assigns a value to each individual pass based on its effectiveness. A pass during an attack leading to a goal will generally receive a higher value than a pass during an attack not leading to a goal. Our machine learning-based approach leverages a large amount of historical match data to accurately value each pass.
The two clips below illustrate the added value that our metric provides. The first clip shows a pass from Cesc Fàbregas to his Chelsea teammate Eden Hazard, whereas the second clip shows an assist from Sergio Busquets to Barcelona teammate Lionel Messi. While the first pass is recorded in the match statistics as a successfully completed pass only, the second pass is not only considered successful but also as an assist. Does that mean that Busquets' pass to Messi is necessarily more valuable than Fàbregas' pass to Hazard? Have a look at the clips below and judge for yourself!
Smarter than traditional statistics
Although Busquets' pass to Messi goes down in the statistics as an assist, you will hopefully agree with us that Fàbregas' pass to Hazard is at least as valuable. At first glance, the assist from Busquets seems more due to the genius of his Argentine teammate than to the pass itself. As a result, our football metric values the pass from Fàbregas ten times higher than the pass from his fellow country man Busquets. More specifically, this means that during earlier matches passes similar to that from Fàbregas to Hazard yielded a goal ten times more often than passes similar to that from Busquets to Messi.
Unlike most traditional statistics, our football metric neither punishes nor rewards players for the ignorance or genius of their teammates. A pass only goes down in the statistics as an assist or key passes when a teammate manages to score or attempts a shot. Moreover, a pass is only considered successful when a teammate succeeds in bringing the ball under control and continuing the play. In contrast, our football metric only considers the outcomes of a large body of similar passes during earlier matches when valuing a pass. The more often a particular type of pass led to a goal in the past, the higher its value is.
Effective passers
We valued all passes during the 2016/2017 season in the English Premier League, Spanish Primera División, German 1. Bundesliga, French Ligue 1 and Italian Serie A, and ranked all players who played at least 450 minutes according to their total offensive contribution per 90 minutes. Chelsea player Cesc Fàbregas tops our ranking with an offensive contribution of 0.407, which means the passes performed by the Spanish midfielder yielded 0.407 goals per match on average. The top 15 of our ranking looks as follows:
The top of our ranking consists of players who you would also expect as a football fan. Mesut Özil, David Silva and James Rodríguez are known for their creativity as offensively-minded midfielders, while Franck Ribéry, Neymar, Lionel Messi, Philippe Coutinho and Eden Hazard operate from the side and often create opportunities for their teammates. The more defensively-minded Thiago Alcântara, Toni Kroos and Marco Verratti dictate the pace of the match during their teams' build-up from the back. The likely most remarkable player in our ranking is Éver Banega, who failed to qualify for European football with Internazionale. Philippe Coutinho and Kevin De Bruyne aside, the Argentine playmaker recorded the biggest growth compared to the season before nevertheless. Another remarkable player near the top of our ranking is Arsenal's Santi Cazorla. The Spaniard appears in our top 15 despite having made only 8 Premier League appearances during the 2016/2017 season due to injuries.
Most effective starting line-up
The top of our ranking is dominated by midfielders and attackers as contributing offensively is obviously easiest from those positions. Therefore, we also build separate rankings for each position on the pitch. Our starting line-up in a 4-3-3 formation with the highest-ranked player during the 2016/2017 season in each position then looks as follows:
The most surprising player in our starting line-up is Benjamin Lecomte, who was the FC Lorient goalkeeper during the 2016/2017 season. While goalkeepers typically only contribute little offensively, our football metric rates the Frenchman slightly higher than his colleagues. With James Milner, Javier Mascherano, Mats Hummels and Dani Alves, the back line consists of two centre-backs who play an important role during their teams' build-up from the back and two offensively-minded full-backs. Unsurprisingly, the rest of the team consists of players who also feature in our overall top 15 with midfielders David Silva, Mesut Özil and Cesc Fàbregas as well as wingers Franck Ribéry and Lionel Messi.
Furthermore, centre forwards provide a relatively small contribution per 90 minutes in general according to our football metric. Centre forwards are typically less involved in the play and are often more focused on scoring goals than on creating opportunities for their teammates. In contrast, the centre forward in our starting line-up, Alexis Sánchez, is very mobile, involved in the play, and often sets up chances for his teammates. Therefore, it is also little surprising that the Chilean forward of Arsenal tops the ranking of centre forwards in terms of our football metric.
Overshadowed stars
The above top 15 and starting line-up mainly consist of well-known players who play for European top clubs already. However, our football metric also enables discovering players who stand out at somewhat smaller clubs. The table below shows the five highest-ranked players for the 2016/2017 season for each of Europe's top-five leagues excluding those players who played for a club that finished in the top six of the Premier League or the top five of one of the other leagues.
Manuel Lanzini, who excels at West Ham United each week, is regularly associated with a transfer to Tottenham Hotspur. Ross Barkley (Everton) and Jonathan Viera (Las Palmas) also seem players who transcend the levels of their current clubs and are ready for moves to bigger clubs. German offensive midfielder Pascal Groß made a transfer from FC Ingolstadt 04 to Brighton & Hove Albion last summer, where he has scored four goals and has provided five assists already this season. Algerian winger Ryad Boudebouz, who had offers from several clubs last summer, eventually left Montpellier for Real Betis, where he has not been able to show his qualities yet this season due to persistent injuries.
Hot prospects
Another interesting application of our football metric is in discovering talented young players who could become the star players of the future. We ranked all players younger than 23 years old in Europe's top five leagues according to their offensive contribution per 90 minutes during the 2016/2017 season. Alex Iwobi, who is a Nigerian winger playing for Arsenal, tops our ranking. He created 0.281 goals per 90 minutes on average with his passes. The remainder of the top 15 of our ranking looks as follows:
Our ranking features a number of well-known names, who are continuing their upward trends during the ongoing 2017/2018 season. Harry Winks has broken through at Tottenham Hotspur and made his full debut for the English national team a few months ago. Leroy Sané, who seems unstoppable at Manchester City, was voted Player of the Month in October. A number of other talents in our ranking is often associated with a transfer to an European top club. For instance, Julian Brandt has been linked with FC Barcelona and Arsenal at several occasions already, while Maxime López enjoyed the interest of Spanish giants FC Barcelona and Real Madrid last summer. Last season, the creative midfielder of Olympique Marseille finished third in the election for the French Young Player of the Year award behind teenage star Kylian Mbappé and Anthony Martial.
Influential managers
Aggregating the offensive contributions of individual players into a team average reveals which teams create most goal-scoring opportunities from their passes. FC Bayern Munich achieved an average offensive contribution of 0.203 during the 2016/2017 season. That is, the passes performed by the average player of the German record champions resulted in 0.203 goals per 90 minutes. The table below shows the top 10 of the highest-ranked teams during the 2016/2017 season alongside their growth compared to the 2015/2016 season.
A number of clubs in the above table changed managers between the 2015/2016 season and the 2016/2017 season. Since our metric allows measuring a manager's influence on his team's style of play, we investigate whether these changes had any influence on their passing behavior. Clearly, Manchester City witnessed the biggest growth in our top 10. During the summer break, the Citizens replaced their defensively-minded manager Manuel Pellegrini by Pep Guardiola, who advocates a more possession-based type of football. The remarkable growth of Liverpool is likely due to the replacement of Brendan Rodgers by Jürgen Klopp halfway the 2015/2016 season. The German manager appears to be getting more and more grip on the way his team plays. The rise of Napoli is also visible, whereas Paris Saint-Germain have started performing worse in terms of our metric since Unai Emery took over the helm from Laurent Blanc in the summer of 2016.
Final thoughts
The foregoing results show that our football metric is extremely valuable to discover players whose passes influence the results of matches in a positive way. Our football metric particularly identifies creative players who can break open matches with their effective passes. One possible avenue to further improve our football metric and thus obtain even more accurate pass values is to better capture the circumstances under which the passes are performed. Another interesting research direction is to extend our approach from valuing passes alone to valuing all on-the-ball actions during matches.
This contribution is based on the research results Lotte Bransen obtained while working on her master's thesis as an intern at SciSports. The technicalities of the proposed football metric are explained in Section 5.2 of her master's thesis, which is available for download from the website of the Erasmus University Rotterdam.
JOIN US!
We always strive to attract the brightest (tech) talents in the world in order to create technological excellence