Ranking the top speedsters – Bundesliga edition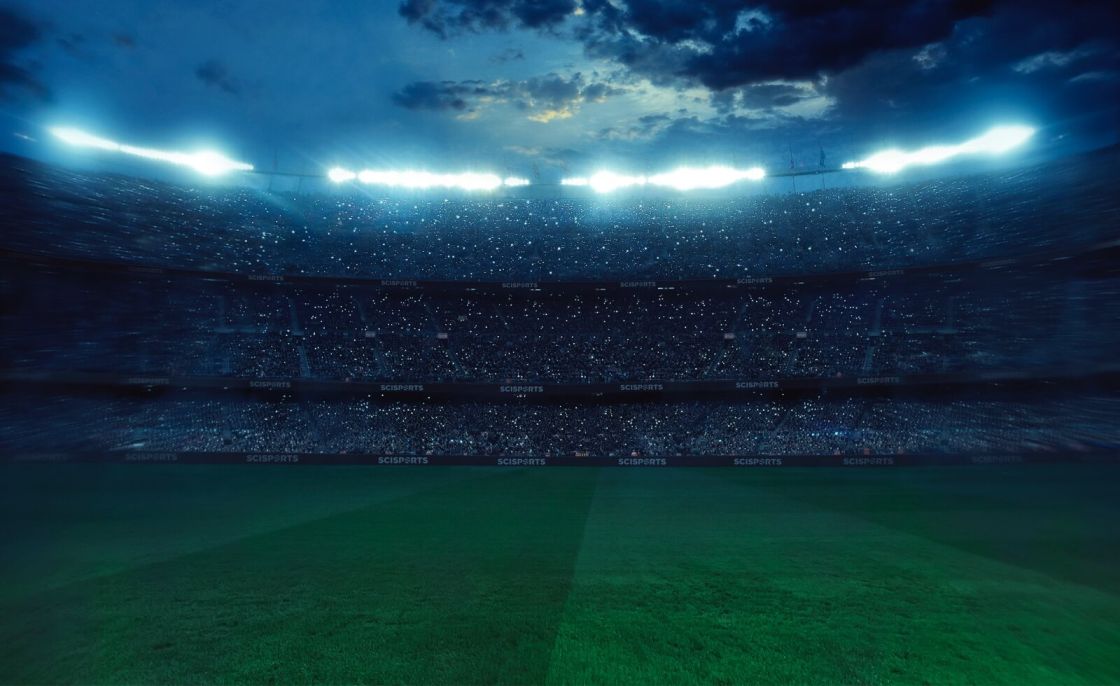 Physical attributes have long been an important part of football at the elite level.
The smallest of margins can decide the result of football matches and having the optimum performance from the team is crucial. While technical and tactical elements are undoubtedly important, the physical output of a player is arguably the most eye-catching.
Here at SciSports, we have developed physical indicators to help provide an indicator of how players rank in their league when it comes to performance in areas such as Speed and Stamina – arguably two of the most important physical elements of a player.
In this blog post, we'll be using the metrics to find the Bundesliga's fastest players by position.
Being able to measure physical output is incredibly important when it comes to scouting and recruitment. It can help to answer important questions on whether an incoming player can be the best fit for the club and even the league. Furthermore, having an indication on speed helps to judge the player's suitability in terms of the tactical role that they will need to fulfill.
For more information on how SciSports' physical indicators have been developed, please head over to our analytics domain where we run through the unique validation study involving multiple seasons of tracking data.
In short, the players mentioned in this article are derived from relative rankings against other players in their same position and league over the last two years. So, in this case, we're looking at the players who have registered consistently high speeds per position in the Premier League over that timeframe.
Below, we use the newly-released physical indicators to find some of the Premier League's top speedsters.
Centre Forward
Erling Haaland (Borussia Dortmund)
Marcus Thuram (Borussia Mönchengladbach)
Ihlas Bebou (TSG 1899 Hoffenheim)
Lukas Nmecha (VfL Wolfsburg)
Omar Marmoush (VfB Stuttgart)

Figure 1. Erling Haaland ranks as one of the fastest Bundesliga Centre Forwards
In terms of Speed, Haaland ranks as one of the fastest among other Bundesliga centre forwards. Perhaps to no surprise, the Dortmund goal-scorer actually ranks top in terms of his aggregated speed value in the Bundesliga and one of the fastest in Europe. Elsewhere in the top five, representation from high intensity teams shows to somewhat correlate with player registering high speeds.
Within the rest of the Bundesliga, we have included a selection of the top 20% per position below.
Wingers
Gerrit Holtmann (VfL Bochum)
Sheraldo Becker (1. FC Union Berlin)
Moussa Diaby (Bayer Leverkusen)
Levin Öztunali (1.FC Union Berlin)
Myziane Maolida (Hertha BSC)
Figure 2. Gerrit Holtmann ranks as one of the fastest Bundesliga Wingers
Attacking Midfielders
Marco Reus (Borussia Dortmund)
Christoph Baumgartner (TSG 1899 Hoffenheim)
Genki Haraguchi (1. FC Union Berlin)
Jesper Lindström (Eintracht Frankfurt)
Timothy Tillman (SpVgg Greuther Fürth)
Figure 3. Marco Reus ranks as one of the fastest Bundesliga Attacking Midfielders
Central/Defensive Midfielders
Konrad Laimer (RB Leipzig)
Xaver Schlager (VfL Wolfsburg)
Denis Zakaria (Borussia Mönchengladbach)
Suat Serdar (Hertha BSC)
Salih Özcan (1. FC Köln)
Figure 4. Konrad Laimer ranks as one of the fastest Bundesliga Central/Defensive Midfielders
Full/Wing Backs
Christian Günter (SC Freiburg)
Borna Sosa (VfB Stuttgart)
Iago (FC Augsburg)
Nico Schulz (Borussia Dortmund)
Lukas Klünter (Hertha BSC)
Figure 5. Christian Günter ranks as one of the fastest Bundesliga Full/Wing Backs
Centre Backs
Dayot Upamecano (Bayern Munich)
Philipp Lienhart (SC Freiburg)
Evan N'Dicka (Eintracht Frankfurt)
Jeremiah St. Juste (1.FSV Mainz 05)
Mohamed Simakan (RB Leipzig)
Figure 6. Dayot Upamecano ranks as one of the fastest Bundesliga Centre Backs
USE ONE-OF-A-KIND PHYSICAL INDICATORS
Interested in using Physical Indicators as part of your daily scouting workflow? Get in touch via the link below!