SciSports brings enhanced actionable data insights to football recruitment platform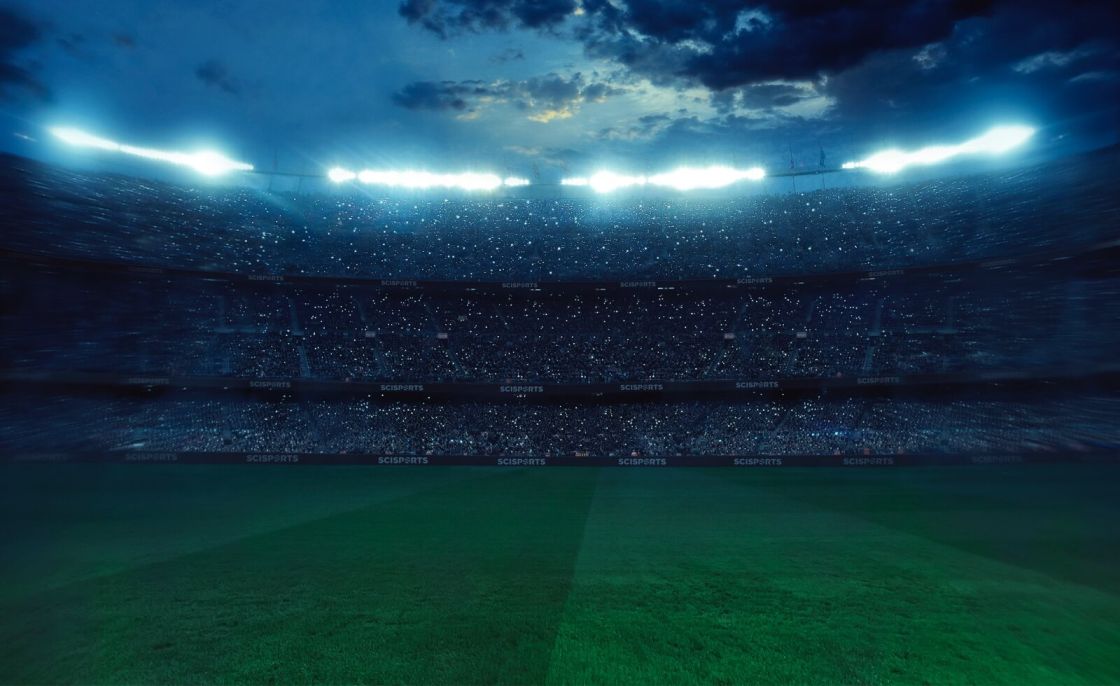 SciSports is delighted to announce a series of new developments in its Recruitment Platform which will continue to help football clubs and agencies improve their decision-making process.
The latest developments on the data-driven platform include new aesthetics, added features and industry-leading actionable insights – all resulting in a comprehensive platform to provide recruitment services on over 180,000 players in 250 leagues across the globe.
Here is a breakdown of the new functionalities in the platform:
New player page appearance
SciSkill & Potential – new functionalities
Added insight on Player Performance
PDF export function
New player page appearance
The SciSports recruitment platform has a lot of information on players all around the world. That is why we have created a new format on the player pages to include all the valuable information at a glance. These changes will enable users to easily summarise the skill level, performance strengths, career statistics and roles of a player within a split-second.
As demonstrated below with Serge Gnabry, you can view everything from his current contract and club to his recent playing style and performance level.
Figure 1. The new Player Profile page offers several different tiles in view
From this view, users have the ability to select each individual tile which provides detailed insight into their respective topics. More information on further changes in these tiles will come later in this post.
SciSkill & Potential – New functionalities
The SciSkill Index provides a unique perspective on a player's current ability and their Potential based on match sheet data. One of the most used aspects of SciSkill is to check a prospective or new player in comparison to players in a certain team. Therefore, the added functionalities of being able to compare a certain player to any given team provides an easy-to-use function – users can filter further by position and age group as well as showing Potential estimations.
In the case of Kai Havertz, the snapshot below illustrates his current level compared to Frank Lampard's squad as well as his potential development.
Figure 2. Kai Havertz compared to his Chelsea team-mates by SciSkill and Potential
By being able to see Havertz compared to the entire Chelsea squad, we can infer that he is a top signing for the Blues and has the capacity to develop into their best player when looking at his potential estimate.
In other cases, this functionality could be used to compare a transfer target to current squad members. For example, users could compare a right-back to the current players at the club – i.e does he match the skill level required and what potential development could there be in the future?
All of these questions are common topics in the recruitment process and will provide further insights for users looking for more information on transfer targets.
Sticking with the SciSkill topic, there have also been developments in how users can view an individual player's rating and potential development. The insights provided by the SciSkill development are there to allow users the added context surrounding a player's career progression over time.
Users are able to view a player's SciSkill development over his whole career as well as a forecast of where he is expected to be at his peak age. This is a really valuable tool for understanding how any given player could develop over the coming years – players who have already reached their peak may not show these forecasts.
Figure 3. The above view shows Steven Bergwijn's SciSkill and Potential development
As you will see in the case of Steven Bergwijn, the search tool allows users the option of comparing him to another individual or a specific team. By comparing to a team, this provides insight into whether he would be a Rotation, First Team or Key Player based on his SciSkill.
Again, these added functionalities provide more insight into the recruitment process and subsequently ensure that clubs and organisations have all the tools necessary to make well-informed decisions.
Added insight on Player Performance
Previously known as the Contribution Ratings, the platform's new Performance insights help users contextualise a player's performances with actionable insights. Like before, we offer insights on 10 general action types (distributed over generally offensive and more defensive categories) as well as an added 50 detailed insights.
As shown below with Neymar's Performance page, players receive an overall ranking based on their position and league per 90 minutes. Below, users then have the choice of ten action types including Passing, Crossing and Dribbling with further information on how a player ranks within 50 specific actions.
Figure 4. Neymar's Performance page with an Overall view by league and position 
Once a user views a specific action type, insights are then provided on a player's ranking compared to others in the same position and league. In the case of Neymar, we can view his ball-carrying abilities within Dribbling to see the quantity and quality of those actions. By doing this, we provide added context on a player's specific action type in comparison to others in that certain league.
For instance, the graphic below shows the frequency and quality of his Carry in two separate entities, with an average sum of those two calculated in the image above. This shows how Neymar is simply performing a high number of carries per 90 compared to other wingers in the league, though the quality of those carries is relatively lower.
Figure 5. Further insights shown through Frequency vs Quality breakdown
Since Defensive Positioning is not directly linked to individual actions on the pitch, frequency and quality of actions cannot be shown here. However, the metric Defensive Positioning has been enriched with 4 more in-depth details that allow you to assess a player's abilities to suppress passing, crossing, dribbling and finishing.
The addition of these added functions enables more depth for player performance and further highlights the extent to which users can use the SciSports platform as a crucial first step in the scouting process.
PDF export function
The recent developments on the platform make for interesting functions. But users should be able to draw out information as quickly and easily as possible. This is an essential part of the recruitment process and one of the reasons we added a PDF export functionality on the Player Profile page. It provides information on a player in a straightforward way with easy-to-understand content on a specific player.
With the addition of the PDF export function, player profiles will be ready to be shared internally with colleagues within scouting or to be used as part of management reporting.
Use actionable insights within the SciSports platform!
Working in the professional industry and want to analyse a player or team of your choice? Start your SciSports Platform trial now and get access to the latest data insights.