Scouting Sessions: Former City Football Group scout explains the ever-changing scouting world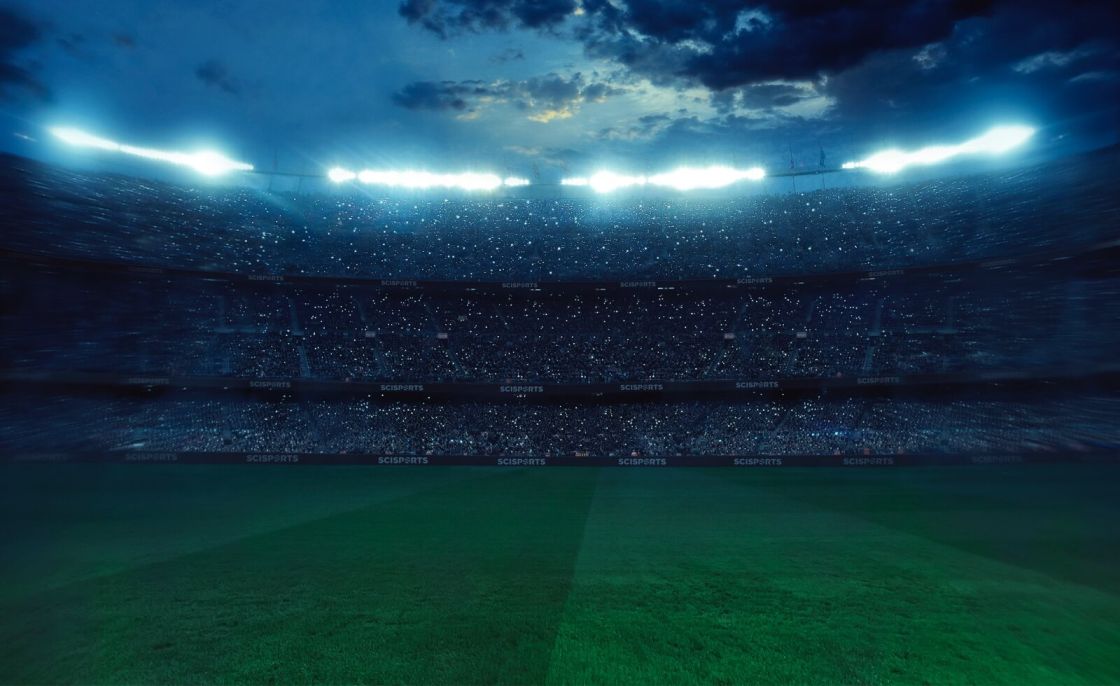 Scouting Sessions is an online series brought to you by SciSports that picks the brains of some industry-leading scouts, analysts and key decision-makers within professional football.
Football as an industry has faced unique challenges in recent years and such a fast-developing field of the professional game is scouting. Clubs, agencies and other parties all face challenges in such a competitive circle which makes effective practices and strategies all the more important.
Throughout this series, we will be talking to people right at the top of their game in data intelligence, scouting and player recruitment.
This week, we speak with French scout Romain Poirot to discuss his journey in professional football, his experiences at Manchester City, Manchester United and Nottingham Forest as well as scouting in a digital world.
Getting into the professional game
Poirot's journey in the professional game started back in 2008 when he joined Nottingham Forest as a full-time academy scout. As he explains, the realisation that making it as a professional player was unlikely meant that he had to find another way of staying involved in the game he holds close to his heart.
"I have a specific pathway in football because I used to be a player but not close to a professional one, I was so in love with the game so I said to myself that I now have the option to become a coach or work in events. At this point in time, I didn't even know about the role of scouting."
"I then met with a friend who was a scout at a French club. He showed me around the pitch and told me about the role, at that moment I just fell in love and thought that this is everything that I want to do. I don't know why but it was like some type of revelation for me."
While deciding that he wanted to become a scout was clear for Poirot, finding a way into the professional industry was another matter. What quickly becomes clear about his journey into scouting is how dedicated and focussed he was on learning his trade in the game.
"I started to watch as many games as possible, surround myself with professionals in the game and really begin to learn what it takes to become a good scout. What I discovered in this job the most important thing is the experience. You need to watch games and make your own way of watching to understand by making mistakes and then you will learn."
Experience at the top level of European football
After laying the foundation work and gaining as much experience as possible, Poirot was afforded his first opportunity with English Football League club Nottingham Forest in 2008. In what was a great chance to prove himself in the game, Poirot looks back fondly on the experience he gained in a supportive environment.
"The first step I had in the professional game was direct contact with the Nottingham Forest academy manager. 2008 was when they gave me my first chance and that is something I like about the English spirit… they trusted my ability to do the work by giving me a chance and developing players there."
Two years later, in 2010, he was then informed of a role at Manchester City as a full-time academy scout. After applying for the role and successfully joining the club, Poirot joined what would become one of the world's most innovative and powerful football clubs as they turned to City Football Group in 2014.
Poiroit explains how his role as a scout changed significantly in that time and ultimately broadened his experiences to new heights.
"When the club became City Football Group in 2014, it totally changed my role as a scout. We went from scouts to european consultants which was not only a name change but also the change of our mission.
"It changed totally because we then need to inspect the French market based more on the needs of our partner clubs. So obviously City but also Girona, Melbourne and New York at this time. There were different approaches in terms of style of football, financial aspects in salaries and transfers. That's when the role really stepped up to an analytics and consultancy role."
Part of his role at City Football Group saw Poirot become involved with some of the best young talent in world football. A central part of succeeding in such a wide-ranging role was a clear structure to his scouting process, as explained here.
"My job at Manchester City was to be on top of the best players at Manchester City which meant that I was organising my job like an algorithm. I would say it was really important to know where to spot the best players and at which tournaments."
Having been part of scouting in the professional game since 2008, Poirot has seen the industry change rapidly in that time. In terms of data usage within the industry, he believes that it can be an objective assistance for scouts in their daily tasks and enable them to learn faster.
"When you are a scout you try to find the truth all of the time but it is very hard to find it. I was really attracted by the data-driven mindset to recruitment… when you are a scout you need to be prepared to learn and improve yourself all of the time."
"It was a good assistance to see that there was, for example, a 16-year-old who made his debut in Ligue 2. This is maybe something you can miss as a scout so you never know because something can pop up in an instant."
Finding the very best French talent
In his most recent role to date, Poirot spent two years as a senior scout at Manchester United. Primarily scouting players from the age of 18 to the professional level in the French market, he continued to make strides in his professional career.
"I want to say that Manchester United is a really big club with a huge mindset and history. The scouting was really interesting and I discovered a lot of things there.
"Today scouting is a really competitive job, you have a huge competition across Europe. The biggest thing is the timing and the attention you pay to the players and his family. This is definitely where you can have the biggest impact."
Post-Brexit changes for Premier League and EFL clubs
As Poirot seeks his next opportunity in the game, he had interesting points to make on the impact that GBE status regulations will have for English clubs and academy players.
"England will maintain their level of quality thanks to money and their attractions. They will continue to be the key and I really don't think they will fall down. Clubs in Europe will need to be more concentrated on scouting and maybe put more money into it so they can find the talent.
"I think it is very positive for the kids in the UK. There will be more opportunities and talent is everywhere. I know English clubs were very interested in signing young French players but at young ages there are very small chances that they will succeed."
RECRUITMENT
Find the players you're looking for
PERFORMANCE ANALYSIS
The smartest physical and tactical data insights