Scouting Sessions: How AS Monaco scout for talent in South America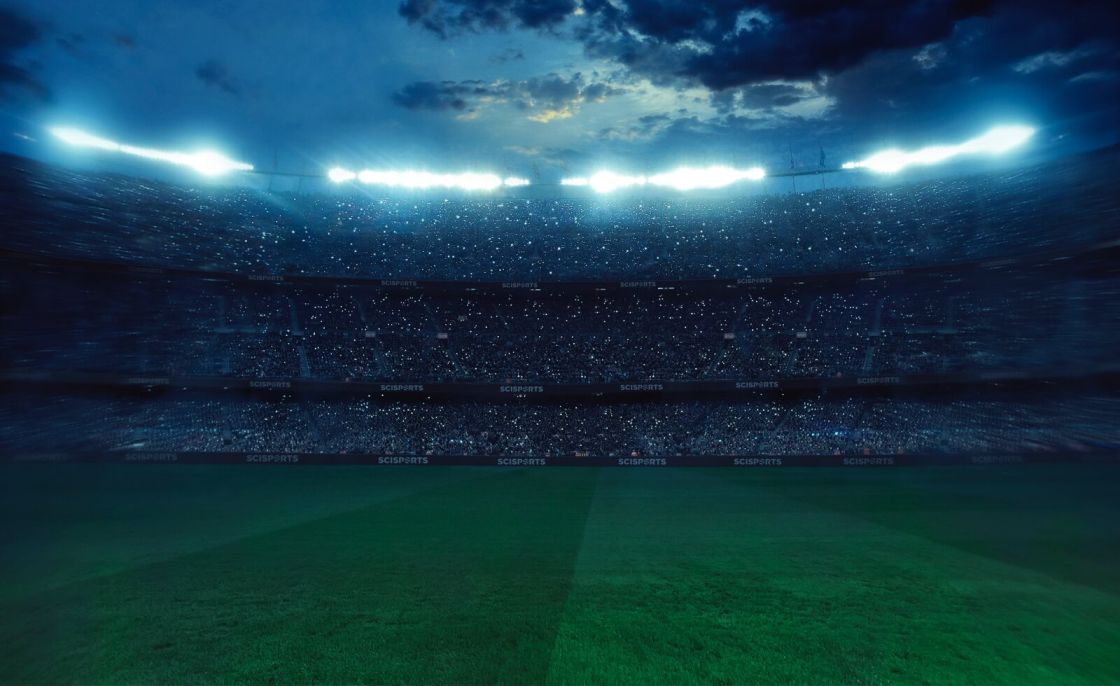 Scouting Sessions is an online series brought to you by SciSports that picks the brains of some industry-leading scouts, analysts and key decision-makers within professional football.
Football as an industry has faced unique challenges in recent years and such a fast-developing field of the professional game is scouting. Clubs, agencies and other parties all face challenges in such a competitive circle which makes effective practices and strategies all the more important.
Throughout this series, we will be talking to people right at the top of their game in data intelligence, scouting and player recruitment.
In this post of Scouting Sessions, we speak with Leonardo Baldo who is the leading South American Scout for AS Monaco and Cercle Brugge to get his thoughts on data-driven scouting, how he covers such a large market and much more.
Having earned himself a bachelor's degree in Sports Science, Baldo has always been fascinated with getting into the professional sports industry. By then completing a postgraduate study in Football Methodology, he sought after his first real opportunity within the sector.
Growing up in a country like Brazil where football is the national sport, he points out that getting into the industry without any previous playing experience can be challenging. However, the early years of his career came at a time of more focus on scouting and analysis at professional clubs.
"It's not easy to get inside football clubs if you didn't play at a professional level. Here in Brazil we have this exact situation but it was what I always wanted to do and like a dream job. One thing that helped me was the growing departments of video analysis so at that time they had the resources to hire a lot of people. Doing things like video analysis, tactical analysis and scouting really helped me in the early years.
"At some point I moved over to more scouting tasks. This was always something that I liked more than anything else and felt more comfortable analysing players than other parts."
PASSION FOR THE GAME
The professional football industry can often be an intense environment to work within. That is why many people within clubs need to have a strong motivation for wanting to succeed in their line of work.
Baldo recites his earlier days within education and trying to figure out the right career for him. As he states below, there were key reasons that always brought him back to a role in football.
"When I was in college I started to try and understand how the market works in professional football. I remember at some point back then that I would not work in football because it really isn't an easy job at all. I had this moment where I realised that football isn't easy at all but when I went to the final stage of college, I was always coming back to working on football no matter what.
"I knew that coming into it would be hard but it really is a dream job for life. When you compare it to working in a bank, for example, in five years I would be completely done with that type of work. So I basically realised that I had to prepare myself to be different and make a network in the industry as quickly as possible."
Now working within the industry for a number of years, Baldo knows that the ultimate high of winning a league title is a key motivator for most organisations.
"Passion for the game is what motivates me a lot. You are part of a team trying to achieve something and being in winning teams is something that fulfills my competitive side. There's a real pleasure in pulling together as an organization to win something. I had that in Corinthians when we became Serie A champions in 2015. When you live that type of experience, you want to do it again and again."
FIRST STEPS INTO SCOUTING
Baldo has held a number of different positions within professional clubs to date – including Corinthians, Columbus Crew and Orlando City before his current role at AS Monaco and Cercle Brugge.
When offered the opportunity to take up his first full-time role solely focused on scouting at Columbus Crew, Baldo admitted that it was an opportunity that he couldn't turn down.
"From that moment I knew that it was an opportunity I had to take from a scouting perspective. I wanted to be recognised as a guy who was an expert in Brazil and it helped open lots of doors for me. During that time, I started to live the full scouting routine like being miles away from home and travelling to matches all around."
"I'm now living in another new scouting perspective with lots more people in the club's organisation and being the only guy in South America. We scout players for both Monaco and Cercle Brugge which means you have to be looking at lots of different types of players. It's been great so far in terms of looking at so many different aspects."
DATABASES ARE A SCOUT'S BEST FRIEND
Within his role at AS Monaco and Cercle Brugge, Baldo is responsible for a very big market in South America. Although he has years of experience in that part of the world, it is still a sizable task to keep tabs on all of the upcoming players that need to be scouted and reported. As he says below, data is a key part of him being able to keep track of everything going on.
"The market I cover is so big which means that I need to be creative in how I filter what is happening across South America. Let's suppose I have twenty players to look at through the week, I first try to see their stats and see who has the better stats out of them. The top three or four are maybe the ones that I need to pay more attention to.
"I've been using data since the start of my career in football but it has obviously developed a lot more over the last four years or so. With all the numbers across different websites, you start to understand the patterns of good players.
"When you look into the KPIs of each player who has been successful, you start to understand exactly what is needed to be a good transfer and what they have in common with each other. This isn't something that will make the organisation invested in this player, but it is one more piece of the puzzle that makes sense."
Another important element of data-driven scouting is that it provides an organisational foundation to make sure you are prepared for any situation. Even in the most ideal situation as a club, things can rapidly change which makes preparation all the more important.
"One thing I always say is that databases are a scout's best friend. When unexpected things happen, you need to be able to change quickly with the targets you have. Let's say you've had a very good season and everything is perfect, you only need to sign two players. The thing is, you can't just look at that because football can change very very quickly. That's why the database is very important to be able to react to an offer for a player or an injury.
"When you need to cut one hundred names into a top five, data is a really big help for the filtering process. This is something that happens a lot and is a big part of the scouting routine. If for some reason someone came to me today and said that I could not work with data, then I don't know how I would do my job because it has become such a key part of my routine."
KEY CHALLENGES IN SCOUTING
Over the last year and a half, scouts around the world have had to find creative ways of evaluating players during the Coronavirus pandemic. Live scouting has long been a key part of the scouting process and so Baldo, amongst others, has found a number of challenges in recent months.
"The virus has one hundred percent been the most challenging thing for me. When you don't have the chance to watch a player live, it can be really hard to come to a decision and finish the puzzle. Live scouting is probably the final piece in the puzzle and it confirms all of the work you have done up until that point.
"You need to be able to watch a player in the game or even watch him in training to see how he is reacting to things. When you arrive in a stadium, you get a real impression of the atmosphere which helps you understand the environment that you are judging the player in. There is really so much information that can be missed without live scouting."
To finish, Baldo points out how the Coronavirus situation has made the scouting department evolve from a number of different perspectives – including growing closer to data as a source of information.
"We can talk a lot about data and how it has developed the game, but it is crazy to think of the time we have been going through without live scouting. This part of the scouting process will always be there but I have to say that the coronavirus has allowed us to get a little bit closer to the data for obvious reasons."
RECRUITMENT
Find the players you're looking for
PERFORMANCE ANALYSIS
The smartest physical and tactical data insights