Scouting Sessions: How data analytics is used in Major League Soccer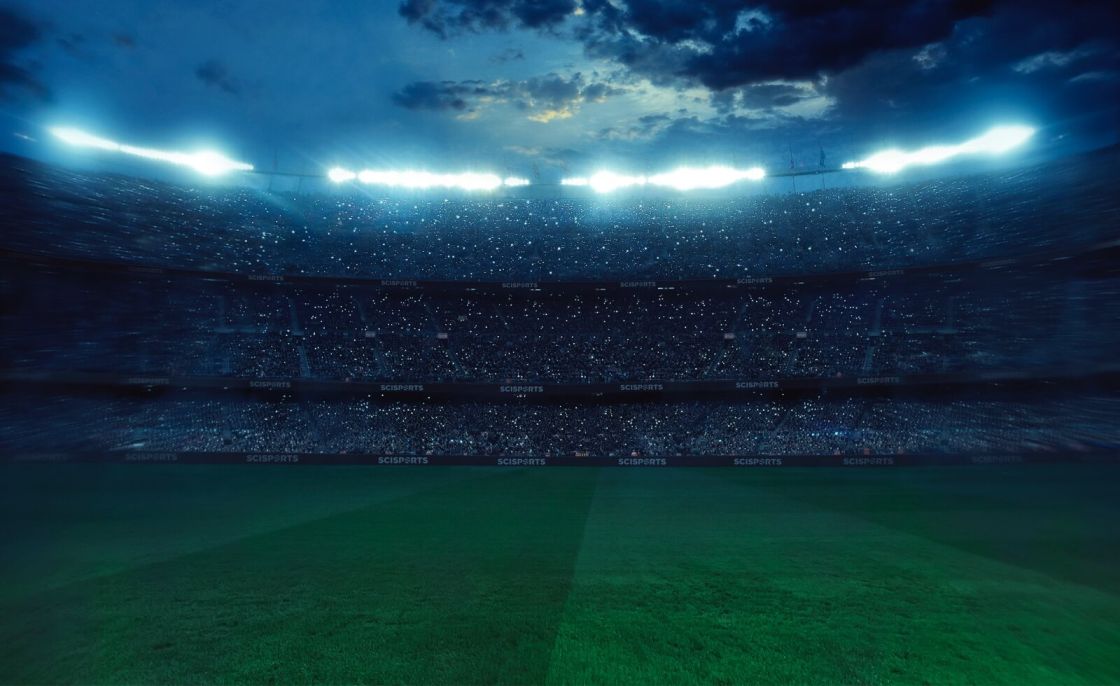 Scouting Sessions is an online series brought to you by SciSports that picks the brains of some industry-leading scouts, analysts and key decision-makers within professional football.
Football as an industry has faced unique challenges in recent years and such a fast-developing field of the professional game is scouting. Clubs, agencies and other parties all face challenges in such a competitive circle which makes effective practices and strategies all the more important.
Throughout this series, we will be talking to people right at the top of their game in data intelligence, scouting and player recruitment.
In this post of Scouting Sessions, we sit down with Vahe Tanielian who is Director of Data Analytics at Major League Soccer's Real Salt Lake City. He discusses the implementation of data across the club, specific challenges faced in the MLS and much more.
Born and raised in Salt Lake City, Tanielian has been a supporter of the club since they formed as an organisation in 2004. As a young season ticket holder at his local club, Tanielian also dreamt of working for Real Salt Lake in any shape or form.
"I've always had an infatuation with soccer and Real Salt Lake, especially being from Utah," he said, "I was 10 or 11 years old when they first started playing and just immediately loved everything about the game. I wanted to know everything about the players and knew that one day I wanted to do something with Real Salt Lake whether as a player or just holding doors open for people, I wanted to be involved with the club that I love."
However, such a love for football didn't entirely match up with his projected career pathway. He had earned his first graduate job at worldwide investment bank Goldman Sachs after earning a degree in Finance and International Business. Nevertheless, the evolution of data analytics and football meant that Tanielian could begin to match his education and sporting passion together.
"I knew the Moneyball concept was pretty hot at the time… In my college years I had created a model to measure player value based on event data. My professor at the time kind of joked and asked if I was going to show it to the owner of Real Salt Lake. Of course I had never really thought of it that way but why wouldn't I at least try?"
Fast forward some years to July 2016 and he had been offered a job at the club. Yet the presence of data within the world of football today is far from what he experienced when first joining the MLS club.
"There was no prior data analyst or data analytics department, there wasn't anything like that when I joined. It was really a new trail we were blazing at the time," he said.
"If we think about analytics over the last 10 years and its development within the game, there have been several core problems. For me, I started at Real Salt Lake thinking that I needed to solve the world's problems. I now know that was a mistake and instead that my job is to solve our problems first."
Years of experience in the MLS
So, what has Tanielian learnt in his four and a half years at the club? For a start, his key principles and vision behind using data analytics has been a gradual process in terms of getting it into the club's philosophy.
"When you start with analytics, what it really is at entry level is a platform for innovation. It's a whole new realm and layer of information that the intuition behind coaches and player development can be supported… It really helps to question the norm," he explained.
"The problem that we've come across is that these models we can create get very complex and difficult to explain. Not only that, but it's really hard to then integrate into your club's culture… there has naturally been a lot of pushback from other realms with regards to analytics. So my job really has been to convert that language and convince people that I'm not trying to take their jobs but instead I'm helping their jobs."
When aiming to bring a new dimension to pre-exisiting workflows, that level of understanding can often support future relationships and ways of working forwards. As shown in the gradual development of Real Salt Lake as a data-led club, Tanielian's progress has been facilitated by an ability to translate data analytics into match-winning insights for other club staff.
"When I started here, the translation of analytics to the coaches and others in general was really difficult. For me, it was really trying to understand how I could translate it in a way that makes sense which has easily been one of the toughest parts of my job.
"You've got to have that buy-in organically where more people are proud to hold their name to the process… here in the States we've seen the integration of analytics right at the top of organisations in different sports. As I continue to learn here at Real Salt Lake, I've found how much it is about an art to the science. Analytics can't be the right answer by itself and that's why it needs to be contextualised with the opinion of experts in other fields."
How SciSports supports RSL's daily workflow
Tanielian himself has been a frequent user of the SciSports Recruitment Application for an extended period of time. A database of over 180,000 players across 250 leagues worldwide helps organise his club's scouting and recruitment processes.
"That's where SciSports comes in and really supports me. It's really the first time I've had the luxury of having a tool as simple as this and makes as much sense that it does. It's been such a valuable product for me and especially my agenda from an analytics perspective to help drive home problem-solving through analytics."
Data-driven insights provided via the Application have become an important part of Real Salt Lake's workflow. As he explains below, such a tool has helped to provide extra context when signing players for the team.
"We've already signed a few players based on scouting reports and feelings on intuition paired with the SciSports platform outputs and external work that I've put in related to data analytics. It's really helped make better educated decisions with an extra layer of information and that's the key."
A long-term vision for data in football
In terms of long-term visions for data usage at Real Salt Lake, Tanielian is clearly ambitious and optimistic about the future and his hometown club. As he points out here, creating a combination across the whole club would be a major step forward already.
"The unison of analytics is to pair it to the philosophical approach where we have a club curriculum. It can then be integrated into all of your teams across the organisation and create internal comparison dashboards so we can see which teams hit those metrics and thresholds.
"Either from a team or player level, you can then really focus on development processes and really crack down into what is going to make this player the best professional. That type of approach has helped us realise the scale, approach and perspective that we need to take for making us successful going forward.
"The change is incredible [since I started in 2016]. Some people at the club used to think I was the IT guy… now people are reporting to me and asking what the analytics say on certain topics. Through the process of trial and error, now we're in a place where analytics are part of our workflow. It's been clearly and effectively communicated which creates a network to the first team, monarchs and academy."
The best player or the perfect fit for the team?
In any club strategy, either going for the top signing or fulfilling a strategic need for the squad is a fine balance to strike. When asked about which he would prefer from a data perspective, Tanielian finished on the perfect example from his time watching Real Salt Lake as a fan.
"You need to find the perfect fit because you've got the statistical approach and the philosophical approach. But in the end it has come down to unison and that starts with the club's curriculum. We're literally rolling it out as we speak after being sent out to the staff and that will help to understand what the best need is for our style of play.
"I've seen as a fan of Real Salt Lake countless times how we've signed such a great talented player but he just didn't fit the system. If we had signed a better fit rather than a better player, it would have been much more beneficial."
RECRUITMENT
Find the players you're looking for
PERFORMANCE ANALYSIS
The smartest physical and tactical data insights