Scouting Sessions: How Mazatlán are using data analytics to grow as a club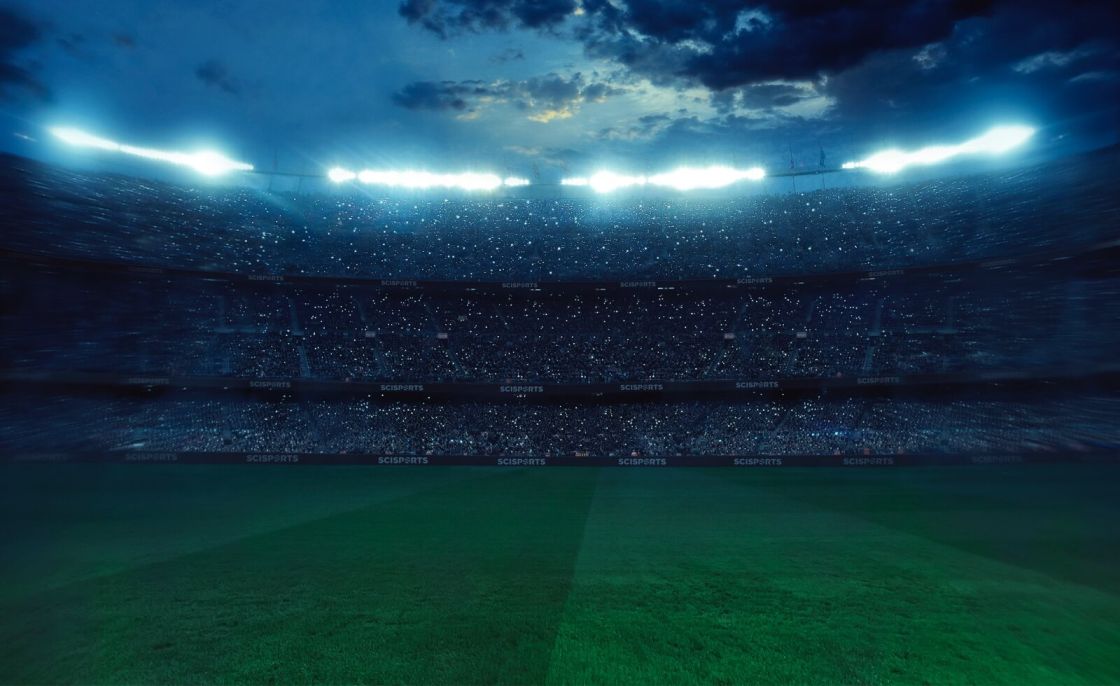 Scouting Sessions is an online series brought to you by SciSports that picks the brains of some industry-leading scouts, analysts and key decision-makers within professional football.
Football as an industry has faced unique challenges in recent years and such a fast-developing field of the professional game is scouting. Clubs, agencies and other parties all face challenges in such a competitive circle which makes effective practices and strategies more important.
Throughout this series, we will be talking to people right at the top of their game in data intelligence, scouting and player recruitment.
In this post of Scouting Sessions, we speak to Luis Espejo of Liga MX's Mazatlán. He talks about sports intelligence in his role, challenges faced in a brand new project and much more
Making first steps in the sports industry
Now aged 26, Espejo already has 9 years of first-hand experience in the sports industry. At the age of 17, he worked in a role that involved directly sending reports to analysts within Mexican football.
With a number of other roles within the sales and operations of football in South America, Espejo quickly became aware of the industry's landscape as a whole while continuing to build his personal network in the game. During the early days, he directly worked with players and coaches in areas of analysis and learnt a number of key lessons from that.
"It wasn't easy dealing with groups where I was the youngest, giving advice to the players, or the staff, but basically had to make some decisions. There were a number of other roles I had in the early days at clubs which gave me an opportunity to learn.
"When I applied to jobs at the age of 22, clubs were very surprised by the experience I had at such a young age. Everyone else was speaking about their experience playing football whereas I had experience working within clubs which became a real advantage for me."
Developing Sports Intelligence from the beginning
In his current role at Mazatlán as well as previously at Club América, Espejo has been involved in two relatively new Sports Intelligence departments. As he describes here, his previous role allowed him to develop his understanding of how a successful department can work together in South American football.
"It is very cool when you start a new area because you get to manage a lot of things. We were divided into scouting, match analysis, sports science and coordination. Our goals were very clear, help the first team to achieve the goals in the short term, as well to help in the academy with structure.
"We scouted more than 600 players in 11 countries, covering all the international tournaments you can imagine right from the under-17 World Cup to working on several analysis platforms. It was a really good journey and experience for me, I definitely learnt from everyone at the club and I think they learnt from me too."
What Espejo also points out is how the role of a scouting department is to embrace a number of different strategies rather than simply sticking to one form of scouting. As he says, the traditional way of scouting players in a stadium cannot be the only role anymore.
"Scouts always dream of flying somewhere to watch a team and then choosing a specific player. However, we started to mix things up with the technical and tactical aspects and statistics. We had to buy cheaper compared to our rivals but we were always very aware of our strength in operations thanks to online resources. It is a very good example of how we can make good things happen within a club."
Joining the project at Mazatlán
Now working in the Sports Intelligence department at newly-formed Liga MX team Mazatlán, Espejo has a unique opportunity to be part of creating the club's new identity. In early 2020, it was announced that the club would start a new project 1,000 kilometres to the north of Mexico under the new name of Mazatlán FC.
On a personal level, he recalls the time that he received a phone call about the club's change of direction and how that would impact his role moving forward. While not being too familiar with the region, Espejo was excited for the fresh challenge ahead.
"I was on holiday with my girlfriend at the time they called me to say that we would be moving to Mazatlán. When they mentioned Mazatlán, I had no idea where they meant so it was a big rush for me and a huge change.
"From the beginning, we have wanted to be objective in our approach. So doing things like only scouting players on specific profiles. We want to work as a company where we have clear objectives that we want to achieve.
"The biggest challenge is getting the first-team roster to match with our long-term goals within the project that we are creating. It is all new for the players too so working a lot with the mental and cognitive elements has been a big challenge for everyone to overcome."
Working as a Sports Intelligence Coordinator
While Espejo comes from a background in scouting, his role now includes a wide range of tasks. Most importantly, the application of data and analysis to various departments within the organisation has become a big influence.
"As coordinator of the Sports Intelligence area, I try to give the best information to the General Manager in every single area. Not only in the on-pitch stuff but also in operations so making presentations on contract situations and what we should do in different scenarios.
"Basically I need to take all of the available technology we have to use it in the best way for more effective decisions at the top of the club. One of the things that I have very clear in my area is that there are a lot of guys looking to Victor Orta or Monchi for inspiration. For sure this is top and productive, but the most important thing is to adapt the methodology to your specific needs."
Now working at a newly-formed club, he believes that starting right from the beginning in this process is a positive in the long-term. From the early months of the project at the club, Espejo is becoming more aware of how the department should be operated as a whole.
"With the Sports Intelligence area that I coordinate, I started from zero and now give each guy the role and objective. That is much easier than arriving at the club with people already having other things that they have to achieve. We've added a lot of policies and objectives that make it easier to be motivated. It's going to be tough and challenging but the motivation to succeed is such an important thing here.
"Sometimes it sounds easy starting from nothing but it brings challenges. Other clubs in the league have four or five years experience which is an advantage with the facilities and technology. It is easier to change things in the early stages like now rather than arriving at a club with a traditional way of working already."
Scouting and data in the 21st century
As a result of Espejo's background in data and analysis throughout his career so far, it is no surprise that he remains closely involved in the club's scouting and recruitment processes. This includes the application of data to aspects such as career projections, added information on a player and more.
"I'm pretty sure that there are analysts out there who are only looking at the numbers of a player. That is good but you cannot do that all of the time. You need to look at other factors such as how the player is training, their social life and other things. You have to take these types of things in mind if you want to be successful.
"Data is playing such a key role for us to know several different things. One key thing is knowing when to buy players at exactly the right time, as we consider our club as a seller. The data shows us the right moment to sell as well, we use it to analyse every detail possible in terms of our objectives and KPIs.
"Getting the full picture through data is important too. You can compare the markets around the world and how we can act in the transfer market. As a club looking to sell players for profit, we need to be data-driven in this way."
RECRUITMENT
Find the players you're looking for
PERFORMANCE ANALYSIS
The smartest physical and tactical data insights