Top 10: best take-ons in the Premier League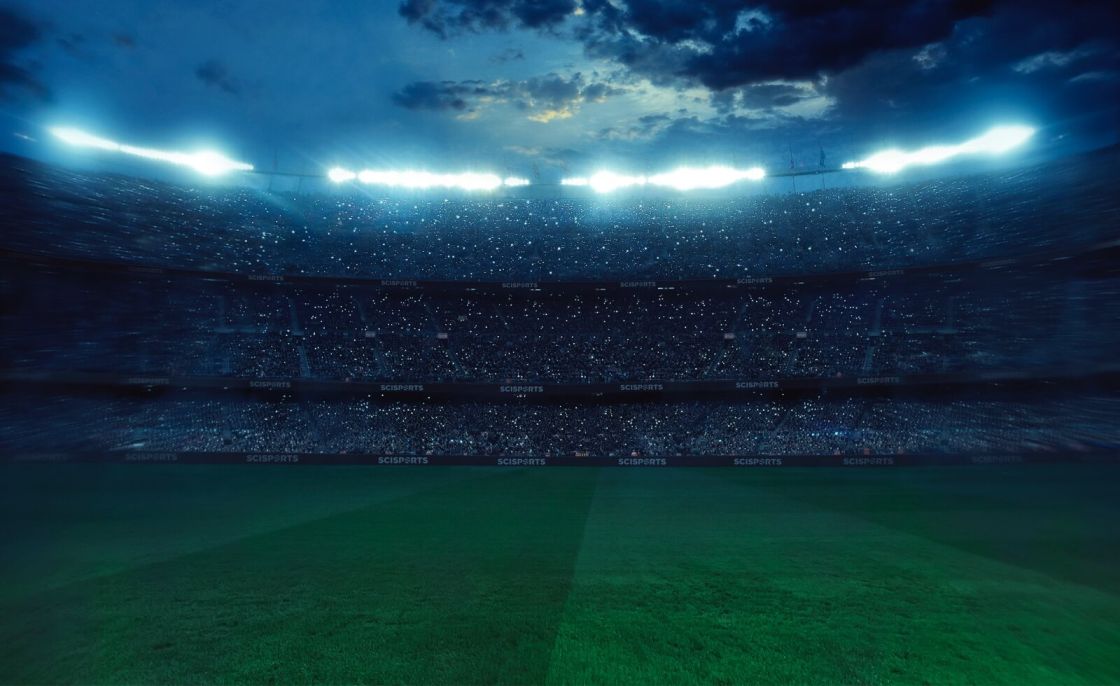 "Maradona, turns like a little eel, he comes away from trouble, little squat man, comes inside Butcher and leaves him for dead, outside Fenwick and leaves him for dead, and puts the ball away… He buried the English defence, he picked up that ball 40 yards out, first he left one man for dead, then we went past Sansom, it's a goal of great quality by a player of the greatest quality."
The goal that Maradona scored versus England on the 1986 World Cup, was going to be a goal that people would remember. Taking on almost half of the England team, ending up with a rather 'simple' shot in the goal. Nowadays, we are lucky to see players like Hazard dribbling past multiple defenders. But now that Hazard left the Premier League, from who can we expect such take ons during the upcoming season? Let's find out by looking at the top 10 players taking on opponents in the 2018/2019 Premier League season.
The Contribution Ratings module provides additional insights into how a player contributes to the performances of his team by performing actions with the ball (e.g. passes, dribbles, take ons, interceptions, and shots). Furthermore, the module shows how each player rates on different aspects compared to all other players in the same position in the same competition.
First of all, it is important to know which situation is defined as a take on:
An action is defined as a take on when a player attempts to dribble past a defender.
To obtain the take on contribution for a player per match, we first sum the Contribution Ratings for all take ons executed by the player in a season and then divide this sum by 90 minutes. A take on's Contribution Rating reflects it expected impact on the scoreline, which is computed as the difference in likelihood of scoring a goal before and after the take on. That is, if the take on increases the likelihood of scoring a goal by 9%, the take on receives a value of +0.09.
The two clips below illustrate the added value of our Contribution Ratings module. The first clip shows Pedro passing by an opponent on his own half and the second clip shows Oumar Niasse taking on the last defender freeing space for himself to shoot at goal.
Video 1. Pedro (Chelsea FC) taking on an opponent 
Video 2. Oumar Niasse (Everton FC) taking on an opponent
While both take ons will be recorded as successful in the match statistics, our Contribution Ratings module recognizes that the latter one is way more valuable.
Now let's have a look at the top 10 players taking on opponents in the Premier League last season. As expected, Eden Hazard is part of the top 10, just as some other expected names from the top 6 clubs. But there might be some names that would surprise you. The number one (played slightly more than 1000 minutes) could be tagged as a surprise. So are the ones playing for the 'smaller' Premier League teams:
Figure 1. Top 10 take on contribution per 90 minutes in the Premier League (2018/2019)
Manchester City
The consecutive champion of the Premier League is dominating the top 10. With names like Sané, Sterling and Agüero it is hard to say that this is quite unexpected. But with Gabriel Jesus on top of the list, there is a surprise factor to the Manchester City dominance.
The young Brazilian played 29 games (8 as a starter) last season, scoring 7 goals and assisting 3. When looking at his contribution regarding his take ons, we can see that Jesus (together with colleague striker Agüero) is outperforming the other centre forwards in the Premier League:
Figure 2. Shotgun chart Gabriel Jesus (Manchester City)
Analyzing his take ons, we can see that he uses his athleticism and physicality (combined with his Brazilian blood) to take on defenders:
Video 3. Gabriel Jesus taking on opponents.
Furthermore, it was striking that he often used one particular move to slip past his opponent. When receiving the ball with his back to his defender, he likes to fake the cut back and instead drops his right shoulder and turns quickly around his marker:
Video 4. Gabriel Jesus' body feint before accelerating past his opponent
Video 5. Gabriel Jesus turning via his right
You do not have to be an expert to see that Jesus has the right profile to become a complete striker in the Premier League. He 'only' has to deal with Sergio Agüero to be City's number 9.
Watford FC
With two players representing Watford FC in this top 10, the Hornets are showing that they know how to pick their wingers.
On the left side, Isaac Success is proving that he knows how to take on an opponent:
Figure 2. Shotgun chart Isaac Success (Watford FC)
Watford's number 10 is among the top 5% when looking at his take on contribution compared to the other side midfielders/wingers in the league. Only Mohamed Salah is contributing more to his team than the strong Nigerian winger.
On the other flank, La Masia product Gerard Deulofeu is showing his qualities:
Figure 3. The percentile ranking for Gerard Deulofeu (Watford FC)
The Spaniard is among the top 20% contributors regarding his shots, take ons and dribbles. Next to that, he is part of the top 5% contributors when it comes down to his passes. As an Inside Winger it can be explained why Deulofeu's contribution regarding his crosses is that low.
Harvey Barnes
Only playing 16 Premier League matches last season, Leicester's Harvey Barnes contributed to the team's performance with his take on and dribbling qualities:
Figure 3. The percentile ranking for Harvey Barnes (Leicester City)
Starting the season on a loan spell at West Bromich Albion, Barnes managed to score 9 goals and assisting 7 (in 26 matches). Enough for Claude Puell (Leicester's manager at the time) to recall the England U21 international from his loan spell in January and playing him 65% of the available Premier League minutes left.
Playing with his right feet on the left side gives him the opportunity to cut inside and take on defenders. But being in need of some space to exploit, the pacy winger likes to go down the line as well:
Video 6. Barnes exploiting the space down the line
Video 7. Another example of Barnes exploiting the space down the line
Ofcourse, there a few aspects Barnes can improve. But being in the top 10, among these names, proves that there could be a bright future waiting for the home grown.
14 days of SciSports' platform
Want to find a Gabriel Jesus feasible for your club/team? Let us show you how you can find talents that will match your criteria within a few clicks. Find the hidden gems in the world of professional football.