What drives employees to start working at SciSports everyday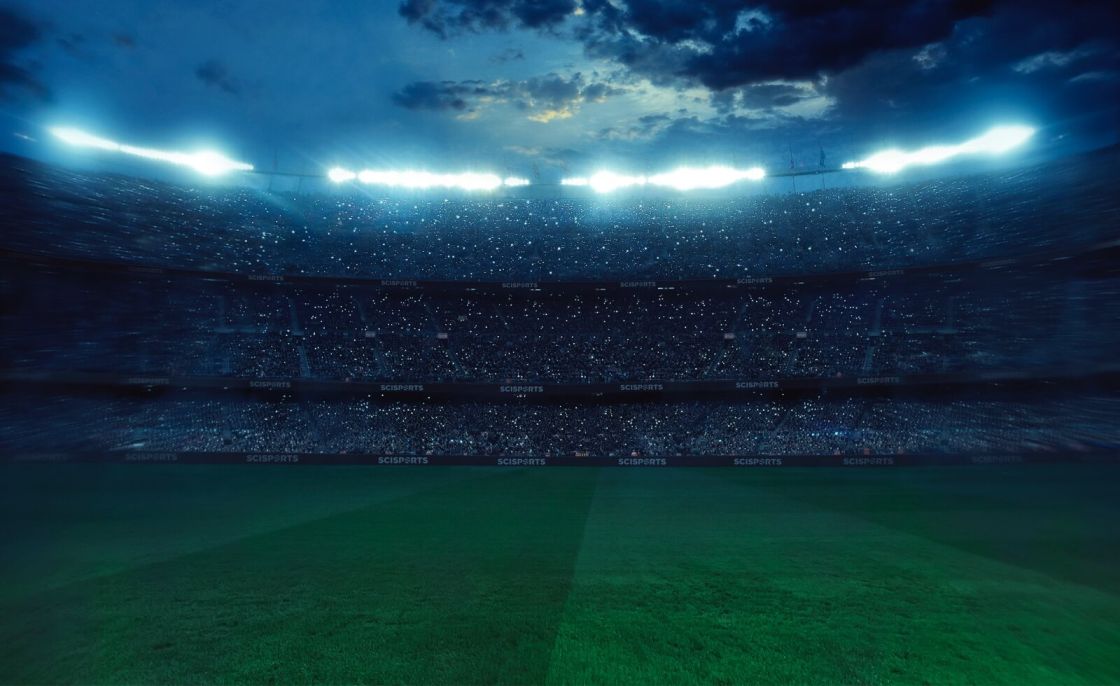 For this post, three of our beloved colleagues are interviewed and asked to shed a light on statements about SciSports and how it is to work at a sports analytics company. Jesper Gudde (Manager Football), Johan Vuegen (Head of Projects) and Pim Spoor (UI/UX Designer) are interviewed about their motivation to start working at SciSports everyday.
First of all, let's introduce our beloved colleagues.
Name: Jesper Gudde
Function: Manager Football
Employed since: February 2019
Name: Johan Vuegen
Function: Head of Projects
Employed since: January 2019
Name: Pim Spoor
Function: UI/UX Designer
Employed since: August 2019
Over to the statements.
"I am motivated to work at SciSports, as we carry out pioneering work."
Jesper: "I think this is a big motivational factor, as SciSports offers something that is new in the current world of football. The use of data scouting to give substance to the choices you make, is something that had never been done before in football. In other branches, the use of data is very common and goes way back. Especially our  combination between the objective, in the form of data, and the subjective, your gut feeling. What is interesting to see in my current job as Manager Football, is the different ways each club uses data scouting and data analytics. Every club is completely unique and not a single club uses it in the same way. Therefore, it is very interesting to see how each club integrates data within their process. Finding out how to support each club with data analytics in the best possible way for them, is also a very big motivation factor to work at SciSports for me."
Johan: "That is something that I cannot disagree with. We try to bring new insights to the current world of football. We are striving to understand the game a little bit better with the use of data. We use different techniques to create insights for our clients, which gives them an edge over their competitors. Everyone who works at SciSports wants to contribute to this, by solving a piece of that puzzle. When I speak for myself, I think what characterizes us is the fact that we are all very eager. What can we do to improve our work, and what else can we possibly do? This curiosity is a big part of my motivation."
Pim: "Definitely! To be part of a leading company in the football (analytics) industry is like being a kid in a candy store. The fact that you are designing things day in, day out that have never been done before within the space of football is very motivating. If you look at my work as a designer from a purely substantive point of view, it's not pioneering. But to make designs that haven't been made within the football context before, does make you feel a bit like Gyro Gearloose."
"I am motivated to work at SciSports, as we continue reaching our targets and goals as a team."
Jesper: "I agree. What you see is that many clubs are reviewing their current process, mainly due to the COVID-19 virus, and they seek to approach us. Many clubs, some of which we have already been in contact with, take the step to start working with data and data analytics, which helps us reach our targets. As long as we keep on improving ourselves and keep improving our product and service, those targets will become easier and easier to reach, whilst they remain ambitious. What I do think, is that we should set out targets on a more worldwide level so that we are present on even more continents than we are on now. Next to this, I think our current team is well attuned to each other and very driven to reach the targets. Most of our employees come from a football background, and in football you also want to win. This mindset is something that definitely helps in motivating yourself but also motivating others. The group feeling and chemistry is there, which certainly provides motivation."
Johan: "You can't do anything alone, you have to do it together" is something that Johan Cruyff once said, and I think that is completely true. Just as in a football team, teamwork is something that is very important in our everyday lives. There are some people who are good at almost everything, but what you often see is that someone excels in a specific aspect. This is why it is very important to put everyone in the place where they can excel, so that you can reach the best results. I think SciSports does that very well, which is therefore one of my motivation factors."
Pim: "I'm part of the development team. It's great to see what our team has accomplished over the last 10 months. We've been able to deliver most of what was planned, resulting in some big releases bringing the SciSports platform to the next level. Surely, sometimes we've released new features a couple weeks later than initially planned. That's just part of the development process. Sometimes it's worth it to take a bit of extra time to make sure everything runs smoothly. These releases show how the SciSports Platform is constantly evolving and moving forward. As a designer, this gives me a feeling of satisfaction."
"I am motivated to work at SciSports, as we keep achieving great successes."
Jesper: "Yes, this might be the biggest motivation of all. There are two great examples of this. The first example is the signing of every new club or market. Every new client on itself is a great success which gives you the motivation to sign another new client. The second example is all the webinars and virtual events we have organized, in which we keep on breaking viewer and subscription records. Also the quality of the viewers keeps on improving. This is a definitely a big motivation factor."
Johan: "In my opinion we are successful when our clients are happy with what we do, and we actually add value to their business. So it not our success that drives me, but the clients' success. When the client is successful, we are also successful. It is kind off the chicken and the egg situation, but this is how I see it."
Pim: "For me, this is the biggest motivation of all. As a designer, you want people to make use of the product you're making. I started my career at a startup that constantly got stuck in the testing-phase causing the product to only have a handful of users. At some point, it's hard to keep the same drive. At SciSports, this is not the case. With each new client you really get the feeling that you are making a difference."
"I am motivated to work at SciSports, as they offer the possibility to further self-development."
Jesper: "I have developed myself a lot at SciSports when it comes to scouting. But I think the biggest development I've been through, has been expanding my network. Over the last year and a half, I have had more than 750 meetings with clubs and agents, so I have met a lot of interesting people. And because you talk to those people, you learn even more about how the practical use of scouting works within the current world of football. This way I can develop myself to become Technical Director or Head of Recruitment of a club in the future, which is one of my ambitions. And the fact that SciSports helps me to build that network and learn a lot about scouting, is undeniable."
Johan: "What I really like about SciSports is the fact that we are a relatively small company in which we have a lot of different people. We are very divers, which means we can learn from each other. There is an open culture, in which you can address someone on their work or behaviour. Everyone offers you a helping hand and works really well together. Next to this, there is not a super strict hierarchy, which means everybody is able to voice their opinion and convince everyone of their solution. So SciSports is not big in terms of numbers,
but it is very big in terms of results. The circumstances at SciSports are very well for self-development."
Pim: "In my opinion, it's very important to do work in which you are challenged. The challenge for me as UX Designer is that our product keeps on evolving, resulting in my work to keep shifting constantly. This keeps my job exciting. I'm constantly working on a different piece of the user experience of the Platform. It's a new challenge each time. With each new challenge I develop as a designer. Next to this, SciSports offers the space to voice your own opinion. Even if it's outside your own workspace. Getting the opportunity to think outside your own box helps to develop your view on things and think from a company wide perspective."
WE'RE HIRING
We always strive to attract the brightest (tech) talents in the world.
ABOUT US
SciSports is a leading provider of football data intelligence