Argentinian Ones To Watch: A data-driven top 10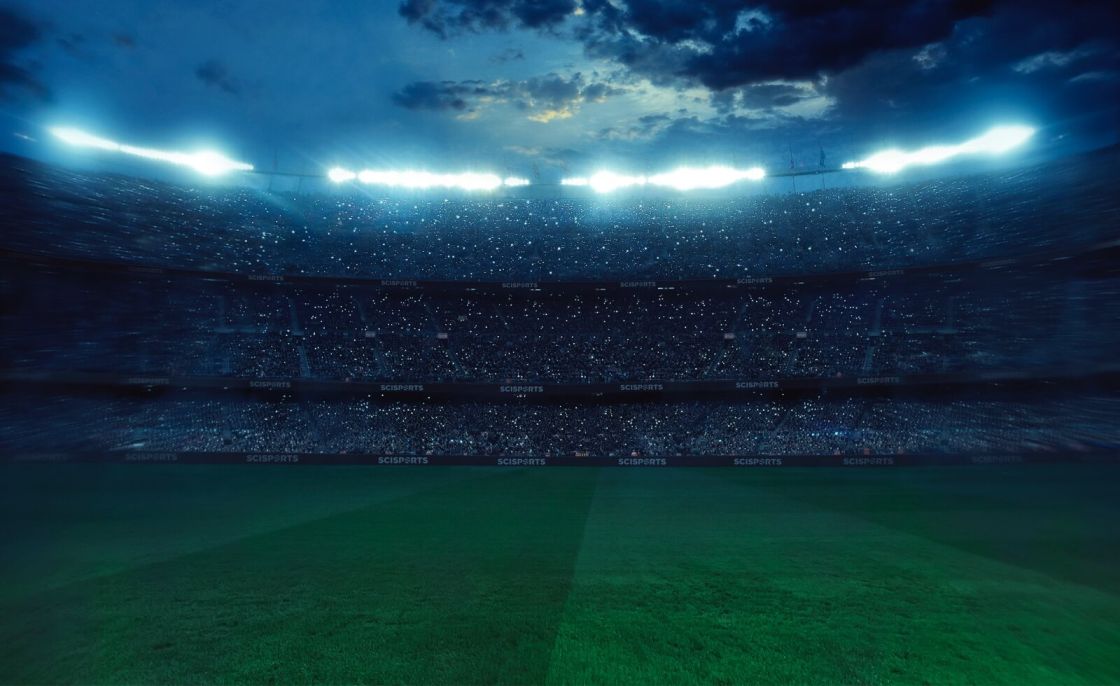 The history of South Americans in European football has a long and decorated backlog.
One of the nations most renowned for developing talent from across South America is Spain. Lionel Messi has flown the flag well over the last decade but other players have also transitioned well into Spanish football from Argentina. However, Argentinian talents have also prospered in Spain outside of the top few elite clubs.
Today, we take a data-driven look at 10 Argentine players who might be going under the radar.
10. LUCIANNO VIETTO
Age: 26
SciSkill: 77.4 Potential : 80.7
Former Atlético Madrid winger Vietto is the oldest on our list and has 92 LaLiga appearances previously to his name with his former parent club Atlético and loan moves to Sevilla and Valencia.
His last loan from the Madrid club came in the 2018/19 season where he joined Premier League Fulham before a move to Sporting CP last season where he recorded four goals and four assists in 18 starts.
The winger – who now plays in the Saudi Professional League with Al-Hilal Riyadh – typically behaves as a Shadow Striker and could be a smart pick up for La Liga clubs looking to draw on some experience.
9. ALAN FRANCO
Age: 26
SciSkill: 73.5 Potential: 82.7
The Independiente centre back is a versatile option and typically matches the criteria for all three Player Roles associated with central defenders.
Figure 1. Franco behaves most like a Ball Winning Defender according to Player Roles
These elements are all reflected through his Performance metrics, with Dribbling, Clearances, and Pressing high all being particular strengths compared to other centre backs in the Argentinian top flight.
Franco – who made his sole Argentina appearance to date back in 2018 – helped Independiente to six clean sheets in his 18 league appearances in the 2019/20 season.
8. LUCAS CHAVES
Age: 25
SciSkill: 78.1 Potential: 82.4
Ranking as the highest-rated player in terms of SciSkill at Argentinian Superliga side Argentinos Juniors, Chaves also ranks 4th out of goalkeepers in the league.
Chaves had to bide his time to get into the starting XI but since first doing so in September 2017 he has been in the squad for 73 league games straight – starting 68 of those.
Over his full career with the club he has kept out the opposition on 39 occasions in 93 games – a clean sheet percentage of 42.9%.
Much of the club's league success last season was down to defensive solidity and Chaves conceded just 17 goals in 23 games – boasting the second-best defensive record in the league whilst keeping 10 clean sheets – only bettered by Esteban Andrada for the league winners Boca Juniors.
7. SANTIAGO CÁSERES
Age: 23
SciSkill: 73.3 Potential: 84.2
Another in the list who has LaLiga experience in the past, Cáseres was a prominent fixture sitting deep in Villarreal's midfield during the 2018/19 season when he was just 21.
He made 23 appearances but after falling out of favour in the following campaign he has been sent on loan to pastures new outside of Europe.
The Holding Midfielder has featured in 14 of 17 games in the next league season for CF América in Mexico – a team he fits in well at, ranking as a First Team Player with potential to become a Key Player.
If Villarreal are not to take him back under their wing full-time, other suitors in La Liga may want to take notice as he looks to make a good impression after some time away.
6. MATTIAS VARGAS
Age: 23
SciSkill: 70.8 Potential: 83.9
The winger has previous experience in La Liga as recently as earlier this year before relegation with RCD Espanyol.
A poor campaign led to a first relegation in 27 years for the Barcelona-based side, but Vargas did impress in their Europa League venture last season registering two goals and two assists.
His contribution in the league last season was most impressive in a defensive sense, as the Argentina International's strengths included his pressing, defensive positioning, and his recoveries.
As he looks to help Espanyol back to La Liga at the first time of asking, another chance to prove himself in the Spanish top-flight could be on the cards.
5. FRANCO CERVI
Age: 26
SciSkill: 79.6 Potential 85.4
With over 150 SL Benfica appearances to his name, the left-winger has plenty of top-flight experience in domestic European competition and elite tournaments in the continent.
The left-winger – who typically behaves as a Classic Winger – possesses the potential to become a Key Player at the club.
To date, he has also had the opportunity to play with the Argentina National team; making four friendly appearances back in Autumn 2018.
4. VALENTÍN CASTELLANOS
Age: 22
SciSkill: 70.5 Potential: 83.9
A move to Europe would be a big step for this young forward, however, he is certainly delivering in terms of goal contributions in the MLS with New York City FC.
The Target man registered 11 goals and 7 assists in 2018/19 and although it looked as if the goals had dried up for him the following season, he is finishing 2020 in style by scoring six goals in the last seven games.
As shown below, the 22-year-old has ranked as one of the most valuable finishers in the MLS this season.
Figure 2. Castellanos ranked in terms of Finishing compared to other MLS centre forwards
Castellanos has scored three braces and a hattrick in that time and ranks as the best performing player at New York City FC in terms of SciSkill and SciSkill Potential. A positive SciSkill development of 4.9 over the last six months shows that anyone taking notice of Castellanos right now should be seeing a player in good form.
3. Julián Carranza
Age: 20
SciSkill: 56.2 Potential: 84.8
The Inter Miami striker is one of the highest-ranking players on this list in terms of Potential yet limited game time leaves question marks over his ability at the top level.
Just over 600 minutes in MLS 2020 shows that there is plenty more to see of Carranza before making the step up to a top-five league like La Liga. Given that he is just 20 years old, Carranza's development over the next year should be indicative of his suitability to playing at a higher level.
If he is to make that step up at some point, his profile as a Target Man or Pressing Forward could suit some lower half La Liga clubs down to the ground.
2. FACUNDO MEDINA
Age: 21
SciSkill: 71.8 Potential : 93.2
The 21-year-old centre back is already prospering in top-flight football in Europe. Although a move may not be on the cards for a while after his summer move to RC Lens, Medina's performances may soon be gaining attention.
He previously helped Atlético Talleres to seven clean sheets in his 17 league starts in 2019/20, and has since started and completed all but one of Lens' Ligue 1 games since his move.
Medina typically behaves as a Ball Playing Defender which makes him an attractive proposition for teams who like to build-up from defensive situations rather than kicking the ball long.
The Performance metric shows his passing to be a strong point back in the 2019/20 season, with his Build-up pass ranking high whilst he ranks highly in the league out of fellow central defenders for his Middle long pass.
Figure 3. Medina's strengths and weaknesses in terms of passing 2019/20
Medina certainly looks one for the future with a SciSkill Potential of 93.2 – the highest on our list – and his ranking against other centre backs shows promising signs for coming seasons.
1. EZEQUIEL PONCE
Age: 23
SciSkill: 71.4 Potential 83.6
Ponce is arguably the most experienced candidate on our list when it comes to European football and has had a successful career on the continent so far with five years under his belt since moving from his home nation and Newell's Old Boys.
Three loan moves followed at AS Roma after he joined in 2015, with most prosperous spell coming with AEK Athens where he scored 16 goals in 27 appearances in 2018/19.
Now at Spartak Moscow, Ponce's form shouldn't go unnoticed and his contribution just a couple of months into the season shows signs of more to come from the forward. He has started 10 of 11 league games so far, scoring six times and assisting three.
Figure 4. Ponce ranks well in Offensive Positioning this season
As shown above, the 23-year-old has ranked relatively well in terms of Offensive Positioning compared to other centre forwards in the league. Continuing to develop his skill set in key areas could see him become an attractive proposition for several La Liga clubs in the coming seasons.
Analyse players from countries all around the world!
Sign up now for your free SciSports Platform trial and get access to the latest data insights from across the globe