Mönchengladbach a force to be reckoned with in Bundesliga race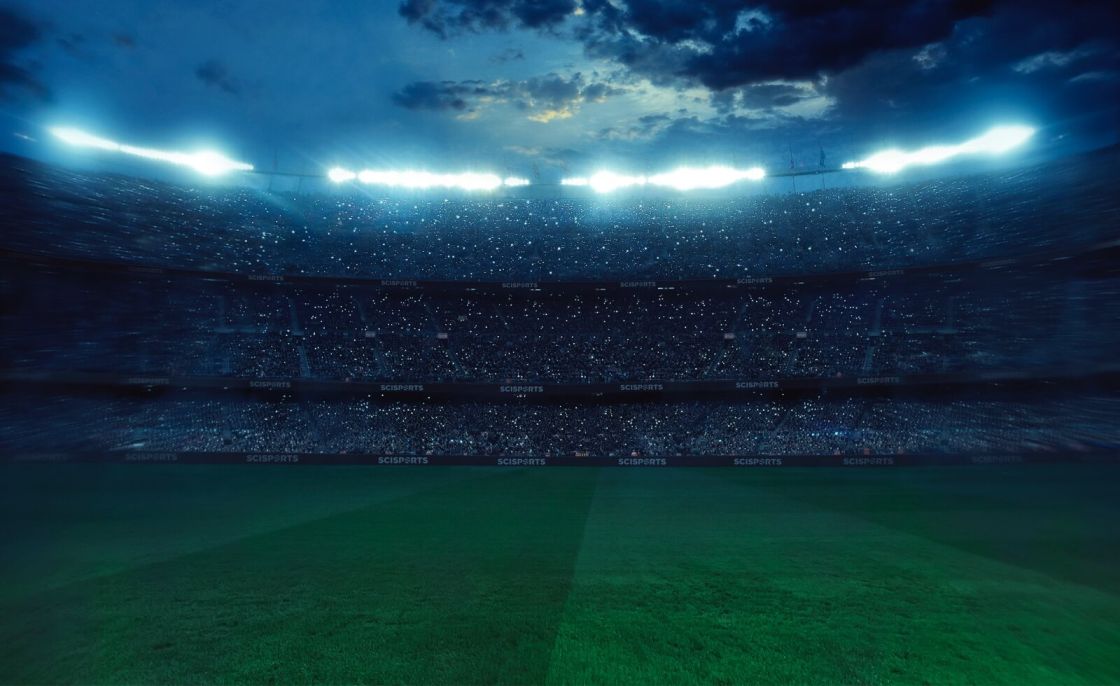 The recent return of the Bundesliga marked the first major European league resuming action since the suspension of football in March.
For regular supporters of the German top flight, such a return marks a bizarre and rather significant moment in modern day football. Fans won't be allowed back into the stadium for the foreseeable future and there is a clear difference in the entire spectacle.
However, it ranks as a moment where fans from further afield can watch German football can become well versed in teams and players beyond the obvious suggestions like Jadon Sancho, Alphonso Davies, Timo Werner and Kai Havertz.
Borussia Dortmund, Bayern Munich, RB Leipzig and Bayer Leverkusen have been household names across Europe in recent years, but the emergence of Borussia Mönchengladbach is set to become more noticeable with a wider audience casting an eye to the Bundesliga.
Marco Rose took charge of the Bundesliga side at the start of this season after impressing at RB Salzburg in the Austrian top flight. At the age of 43 and alongside 27-year-old assistant René Marić, the club has an exciting management set up that has already enjoyed some good success.
Rose and his side remain fourth in the table in what is looking to be a hotly contested push for the Champions League places – a win, draw and loss in the opening three games for Mönchengladbach tells you all you need to know about the unpredictability of the league.
For Borussia Mönchengladbach, such an exciting run towards the end of the season is good reward for the entertainment that they have brought to the league since August. But, more than anything, their side includes a number of exciting players that deserve the chance to thrive in Europe's flagship competition next season.
Rose's tactical approach has been a considerable factor in the club's success so far this season with a variety of formations deployed to get the best out of the team. The most frequently used 4-2-3-1 provides the most balance in the side but 4-3-1-2 has been a useful backup option to slightly adapt the attacking formation.
Shared workload in attack
A key part of changing the formation has been to accommodate Borussia Mönchengladbach's three main forwards that can pose several issues for the opposition's defence.
Whilst Alassane Pléa most often plays through the middle, Breel Embolo on the right and Marcus Thuram on the left often cut inside to play in more central positions. The rotation between the three forwards is a key strength for Borussia Mönchengladbach despite not having the most technically gifted players like Borussia Dortmund or Bayern Munich.
Lars Stindl offers added creativity from an attacking midfield position and the shared workload between all four of them in terms of goal-scoring contributions shows just how evenly balanced their side is.
Pléa (9), Thuram (9), Stindl (8) and Embolo (7) all have similar goal-scoring records so far this season and the shared responsibilities proves to be a sustainable method attack. By sharing the responsibilities in front of goal, it could be suggested that it is a far more measured approach than having one goal-scorer who may become injured or suffer a dip in form.
Midfield balance
Beyond Borussia Mönchengladbach's attack, Denis Zakaria and Florian Neuhaus offer further strength in midfield with a dynamic partnership.
Zakaria's strengths lay in recovering possession and protecting the back four whilst Neuhaus is more comfortable with the ball. Zakaria has an impressive 9.5 recoveries per 90 this season to go alongside 7.5 defensive duels per 90. The 23-year-old is currently out of action due to a knee injury back in March, but a swift return in the coming months would certainly be a boost for Rose's midfield.
In defence, Nico Elvedi's SciSkill rating of 95.8 shows just how much of a significant contribution he is to the backline. The 23-year-old has significant potential to become even better and has recently been linked with moves to the Premier League. As shown below, he ranks highly in defensive Contribution Ratings – see our Contribution Ratings explainer for more.
Figure 1. Nico Elvedi ranks as one of the highest contributing defenders in the Bundesliga
A busy transfer window ahead?
Borussia Mönchengladbach could be hard pushed to keep Elvedi in the upcoming transfer window considering he has just one year left on his current contract. But given the significant development of Rose's side this season, they could be expected to have offers for a number of their stars.
The increased interest in Bundesliga football should be viewed as a positive for clubs in the German top flight. It gives players the opportunity to show their qualities amid a much wider audience and may even add value to players at a time when other European leagues are suspended.
If clubs are to significantly boost their interest in Borussia Mönchengladbach's players, they will be in a considerably better position to negotiate favourable deals. Much of that could indeed be dependent on where they finish the season, though. Anywhere outside of the Champions League qualification places could make it hard for the club to hold on to their best talent.
Despite an indifferent start since the Bundesliga's return, Rose and his side are still very well placed in their quest for Champions League football for the first time since 2016.
Try data analysis out yourself!
Sign up for a free SciSports Platform trial today and get access to the latest data insights on teams and players.