In the field: Bram Slaets on the usage of data as a sports advisor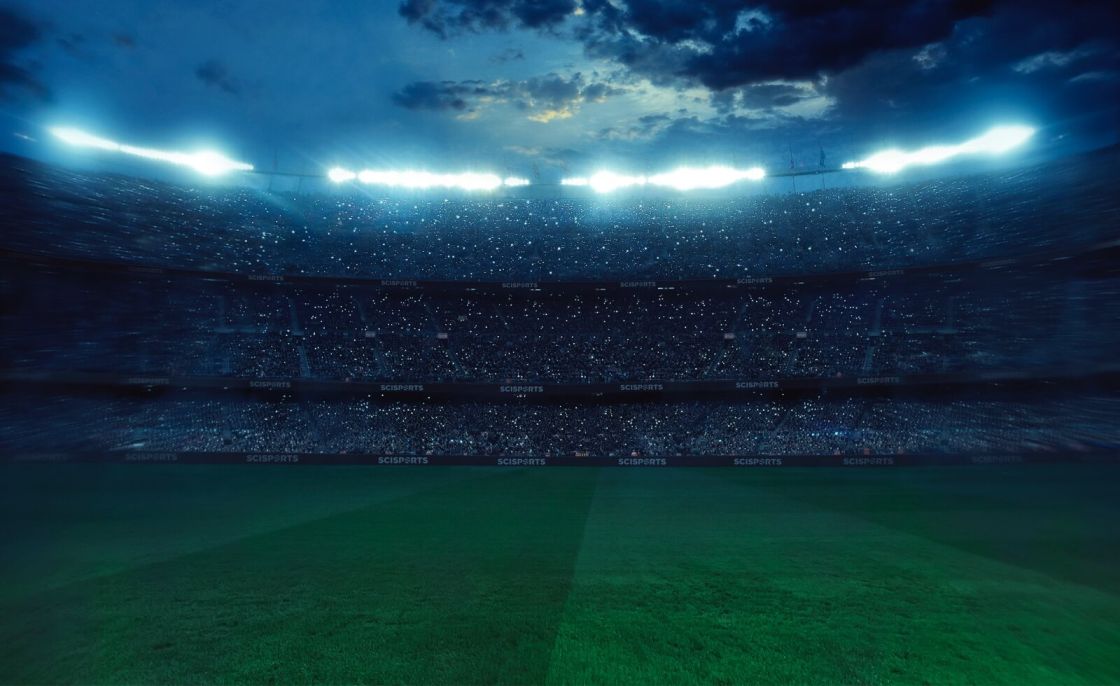 In this item called 'In the field' we share insights from domain experts directly from the football industry. The content is all about user cases and interesting developments from the usage of data analytics in the world of football. In this edition: Bram Slaets, Managing Director at PANNA Sports Agency.
What is your current function within the football industry and what are your most important tasks and responsibilities in this role?
PANNA Sports is a player agency that differentiates from competitors by not only consulting the athletes in a financial and legal way, but also consult them in their 'brand building' and 'digital image building'. In the current world of sports, these terms are indispensable. I'm working as Managing Director at PANNA Sports Agency. In this role, I coordinate our team of lawyers, scouts and financial experts. Because of the international character of PANNA Sports, this requires a lot of consultation and travelling. Next to this, I maintain the contact with our clients and clubs inland and abroad.
Do you apply data analytics in your current role? If yes, how does data analytics give you more insight?
At PANNA Sports, we believe that details can make the difference. The usage of data can help making the difference by giving a broader and more accurate view on a player. For our club-clients this means we can give more accurate lists of interesting players. We hope we can change the fact that decisions are made exclusively based on emotions, which is an issue in the field of sports management. For our athletes the usage of data means we can offer them a service in which we try to improve their performances by using data- and video-analysis. Data helps us to get a clear vision of the things that our athletes need to improve on.
Next to this, we use data as a sort of quality check when negotiating deals. We want to be able to build good relationships with our clients on the long term. Data can help us to identify players that actually add value to a club, in line with their club philosophy (do we want a player with a high potential, or a player that plays well right now?).
What are the key questions you try (or would like) to answer with data analytics?
The most important question to answer with data is: 'Does this player have the skills and ability to make the difference at this club?'. We want to be able to show clubs that certain players are worth their transfer price based on our data-analysis. Next to this, we want to know what a player's potential is, and how good he can possibly become by looking at his SciSkill Potential. But we also want to be able to answer the question if a player fits a certain team's playing style. We do this by using the Player Roles in SciSports' platform.
How do you experience the developments of data analytics within your working field and do you follow the latest trends and developments actively?
In the world of sports advisory, the usage of data and following the latest trends in data-analysis is essential. If we look at SciSports, the introduction of the Contribution Ratings was a very interesting development for us. We can now show clubs how well players perform in a certain area, such as shooting or passing. This helps us in finding a player that fits the club philosophy best. In addition, we receive lots of questions from players we represent regarding their performance data. Many current football players are part of "Generation Z", known to be comfortable with data technology and therefore eager to receive feedback on data and compare those data with data on their peers.
Next to this, we are really looking forward to data that can map the mentality of a player. For instance, how well can a player perform under pressure?
Opponents of the use of data in football say: "I don't need data, my eyes can tell me if a player is a good player, if he played well, and if he is capable of playing for our club." How important is the use of data analytics to give football professionals direction and confirmation compared to the human judgement of football professionals during the decision making process?
For us, this is a combination of both elements. We still believe in traditional scouting, where you need to see how well a player performs and other additional things such as the way a player warms up or his mentality. These things don't show up on the match- and data-analysis, but are essential in the decision making process when buying a new player.
We use data-analysis to filter out the most interesting players, or when searching for specific qualities. When a list of players is created, we use traditional scouting to see if the data matches with the reality. If this is the case, you know you have found the right player. In this way, data-analysis saves time and money. Traditional scouting is also based on the subjective opinion of a human being. What one scout considers as not enough agility, can be completely different for another scout. The usage of data can provide a substantiated and objective image in this case.
In all sports worldwide the use of data analytics is becoming more popular. Do you believe data analytics has a big role to play in the future of football or do you feel it is just a hype?
The football industry is one of the most competitive markets in the world. Data analysis is historically driven by a sector which feeds of football: betting companies. Clubs are becoming smarter and accept to challenge traditional views and beliefs. You can see that clubs using data analytics find the edge to gain competitive advantage.
In addition, data analytics can reduce the chance of buying the "wrong player" for your team which also causes a financial advantage over the competition. These advantages, that might only be small, are too big to label data analytics as 'just a hype'. Innovations in the field of data analytics are going to play a big role in the future. We know it for sure!