Bundesliga: Ones to Watch in the 2021/22 season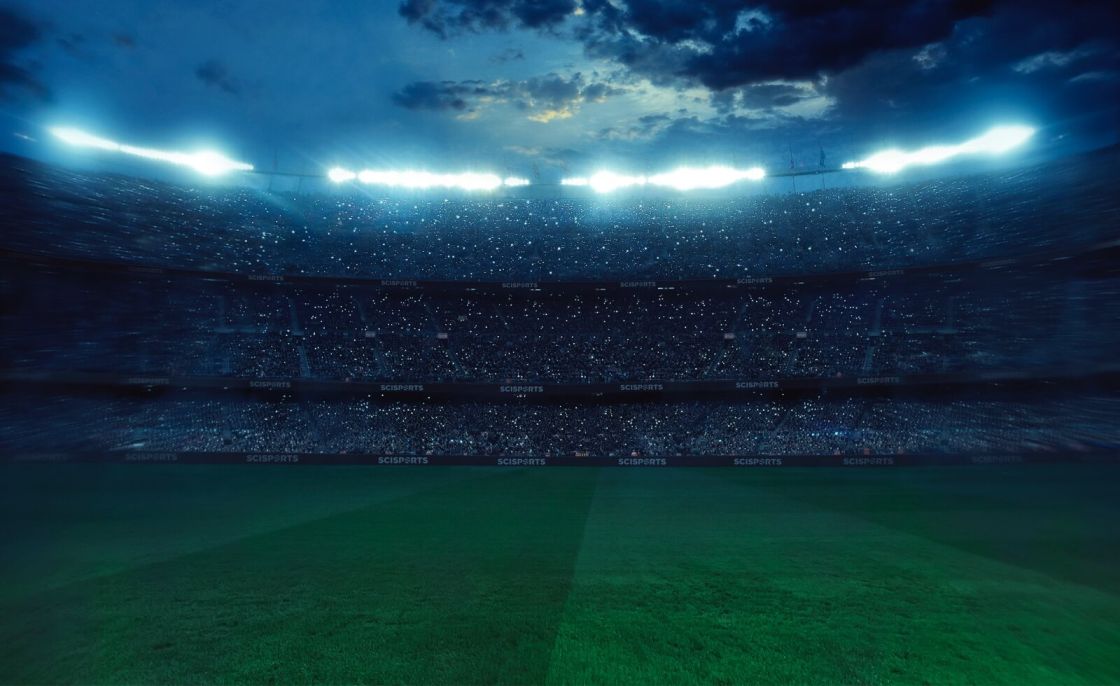 Fans are back in stadiums across Germany and bringing back some of the best stadium atmospheres in Europe.
There are narratives emerging everywhere you look in this new Bundesliga season. New managers, interesting signings and more prove that this campaign will be one to watch very closely.
In this post, we use data-driven insights analyse the best young prospects plying their trade in Germany and those players who you should be keeping a closer eye on throughout the season.
In recent years Bayern Munich have dominated the pool of German prospects, and have seemingly gobbled up many of Germany's top talents from their closest rivals.
Whilst they boast some young prodigies of their own at present, the presence of star names at rivals such as Borussia Dortmund has got heads turning all across Europe.
Erling Haaland is one talent who is registering interest across the continent, and his former teammate Jadon Sancho has recently moved to Manchester United, but which other youngsters look set to fly the flag for the Bundesliga?
Below, we analyse three exciting youngsters currently developing well in Germany's top division.
JAMAL MUSIALA (BAYERN MUNICH)
SciSkill: 67.9 Potential: 114.5
The 18-year-old is already a familiar name both in Germany and England, especially after his well publicised decision to choose to play international football for the country of his birth over his adoptive country.
The Mobile Striker played his youth football with Chelsea and played for England up to u21 level, but it's since joining Bayern in 2019 that he has made a name for himself.
In June 2020 he put himself straight into Bayern folklore; his substitute appearance against SC Freiburg made him their youngest ever Bundesliga appearance maker at 17 years and 115 days.
Since then, the teenager has made a name for himself as one of the highest performing players in the Bundesliga, according to SciSports' Performance metrics.
Musiala made 25 Bundesliga appearances – including six starts – in the 2020/21 season and ranked as the 2nd highest performing winger with stand-out strengths including Finishing and Dribbling. However, playing minutes over a variety of different positions means that the 2021/22 season could be a fairer reflection of his true strengths across the pitch.
With five league goals also to add, his rising stock sees him rank as a Hot Prospect for the Bavarian giants and he is First Team potential.
Figure 1. Jamal Musiala's SciSkill Development
Such a rise in the ranks has also resulted in rapid SciSkill Development as shown in the graph above, and there is certainly no ceiling stopping the German international progressing a lot further. It will be interesting to track his development during this campaign with a manager in Julian Nagelsmann who has a tendency to favour promising young talent.
LEANDRO BARREIRO (FSV MAINZ 05)
SciSkill: 76.5 Potential: 104.5
With as many as 50 Bundesliga appearances already to his name, 21-year-old Box-to-Box Midfielder Leandro Barreiro is perhaps the most primed in our list to start where he has left off.
After first rising to prominence in the latter stages of the 2019/20 season with Mainz, he went on to solidify his place in the team last season and started 27 of the 29 league games in which he featured.
Along with his rising stock in Germany, Barreiro has 26 Luxembourg appearances to his name; he deputised not long after his 18th birthday.
In terms of club form, Mainz finished 12th in 2020/21 to secure a 13th successive Bundesliga season, and Barreiro proved to be an impressive performer. He registered a high performance in comparison with other central and defensive midfielders in the league, particularly impressing in his Recoveries and Pressing.
Figure 2. Barreiro's high performance in the 2020/21 Bundesliga season
Furthermore, it's clear that the Luxembourg international is an elite starting member in the squad, and boasting the eighth highest SciSkill makes him a First Team Player with the potential to become a Key Player.
Just like Musiala, he has registered rapid SciSkill Development of late – which has seen his ranking go up by 11.4 – projected to reach his impressive potential of 101.4 by 2025.
MÁRTON DÁRDAI (HERTHA BSC)
SciSkill: 50.7 Potential: 90.7
Despite being the most inexperienced campaigner on our shortlist, Márton Dárdai could be set to be one of the big surprise packages as he completes his progression into Hertha's first-team contention.
The Germany under-20 international has progressed through the youth ranks at the Berlin club and spent much of last season with the first-team squad before making a break into the starting XI.
The Ball Winning Defender is a Hot Prospect, showing great potential towards becoming a Key Player, and his rapid development certainly reflects this after a 17.4 rise in SciSkill over the last six months.
Just a couple of weeks into the new German season, the centre-back has completed 90 minutes in both league and cup but was an injury absentee in Hertha's weekend defeat at home to Wolfsburg due to an ankle injury.
Look for top talents in your league!
Working in the professional football industry? Sign up to a SciSports Platform free trial today and get access to all the latest data insights