How do we define central midfielders in different roles?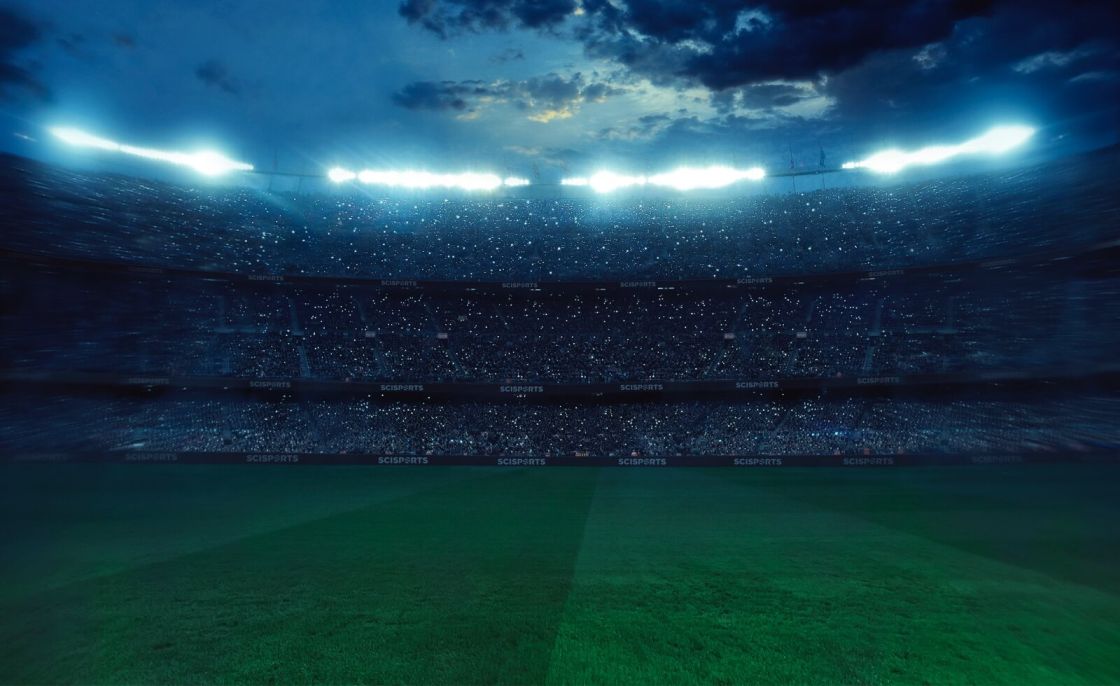 The central midfielder position can be used in many different ways. Most of the time it's the link between the offensive and defensive teamplay and thus a crucial part of any squad. For this reason, it is important to have a central midfielder that matches with your playing style. To be able to make the right choice and differentiate between different types of players, we created the Player Roles model. This model captures the playing style of each individual player, to create a view on their behavior on the pitch. In this blog we're taking a look at the central midfield position of multiple clubs by weighing their options.
A mixture of playing styles at Everton's central midfielder position
Image 1. Above you see Everton's three central midfielder options for the 2019-2020 season. As shown on their Player Roles footprint, they have different primary roles.
Tom Davies
Tom Davies is a youth product from Everton. The 21-year-old English central midfielder has been playing for Everton since he was only 11 years old. The Evertonian culture has always been in Davies' heart as his uncle, Alan Whittle, was a part of the Everton side that won the English championship in 1970. He has played in the Everton Youth, under 18 team, under 21 team, under 23 team before making it to the first team. In August of last year, Davies enjoyed becoming the club's youngest ever captain when he led the team out against Rotherham in the EFL Cup. In the 2018-2019 Premier League season, he played in 16 of the 38 matches in which he was mostly a substitute. He has not yet proven to be an important asset for the first team but he has shown to be a high potential.
Tom Davies is a player who loves to control the game and be in the centre of things. As shown in the image above, Tom Davies is a versatile midfielder able to play in different player roles. He has three main player roles, being: Deep Lying Playmaker (91%), Box-to-Box Midfielder (87%) and Ball Winning Midfielder (73%).
André Gomes
In the 2018-2019 season, Andre Gomes came from FC Barcelona on loan. A few years before that, he was projected to be the next big thing. He was even considered being the next Iniesta, but he failed to make such an impact at Camp Nou. Multiple injuries derailed his career at FC Barcelona, the same story applies to the beginning of his Everton career. He has now proven to be an important addition to Everton's first team, which made the English team decide to buy the Portuguese midfielder during the 2019 summer transfer window.
Gomes brings finesse to the Everton midfield that it has not known for a long time now. His main task within the Everton squad is to drive the team up the pitch from connecting the defenders to the attackers. He can further be described as a versatile midfielder that can play in multiple midfielder player roles, being: Ball Winning Midfielder (98%), Box-to-Box Midfielder (96%), Deep Lying Playmaker (90%) and Holding Midfielder (81%).
Image 2. André Gomes' Player Roles and footprint
Fabian Delph
During the 2019 summer transfer window, Fabian Delph was bought from Manchester City. He played for 'the Citizens' for four years, but he didn't get his playtime anymore. He only came on during 11 of the 38 Premier League games. Partly due to many injuries. Even so, he finally looks to become a more regular Premier League starter.
Delph is also capable of playing along the flanks as he has been developed as a left-back under the supervision of Pep Guardiola. This makes him a player of high tactical versatility. For this reason, Delph possesses the characteristics of 7 different player roles with only one clear outlier: Advanced Playmaker (63%).
The most frequent fielded players at Wolverhampton Wanderers' midfield
Image 3. Above the three players that played the most minutes in Wolves' 2019-2020 midfield are shown. All three have a similar influence on their team's results as shown by their current SciSkill.
Leander Dendoncker
This season will be the Belgian international's second season at 'the Wolves'. Last season he came from RSC Anderlecht on loan and Wolverhampton decided to buy him during the 2019 summer transfer window. He was a star in the Anderlecht academy and got promoted to the first team in 2014, back then he was only 19 years old. His potential ability was estimated at around 100. With 24 years old at the time being, his progress has gone exactly as expected. His success did not go unnoticed, nowadays he is a regular feature in the Belgian national team.
Dendoncker is known for his strong physical stature and aerial superiority coming to good use at both ends of the pitch. For this reason, it is not surprising that his main player role is: Box-to-Box Midfielder (92%).
Player Role: Box-to-Box Midfielder
The box-to-box is a more dynamic midfielder, whose main focus is on excellent positioning, both defensively and offensively. When not in possession, he concentrates on breaking up play and guarding the defensive line. When in possession, this player dribbles forward passing the ball to players higher up the pitch and often arrives late in the opposite box to create a chance. This player heavily relies on endurance.
Rúben Neves
Rúben Neves has proven to be a very important asset for the Wolverhampton team. Neves came from FC Porto to 'the Wolves' in the 2017-2018 season. Since then, their side cannot be imagined without the Portuguese international. In the 2017-2018 season he has played a big role in the promotion of Wolverhampton to the Premier League, playing in all 42 Championship matches. Last season, he played in 35 of the 38 of the Premier League matches scoring 4 goals and delivering 3 assists.
Rúben Neves can be characterized as a player with excellent vision and a very good passing ability. He can be described with two different player roles, being: Deep Lying Playmaker (98%) and Holding Midfielder (96%).
João Moutinho
Wolverhampton has another Portuguese midfielder in the name of João Moutinho. The 33-year-old international is the oldest and also most-experienced player in the Wolverhampton squad. In the 2018-2019 season he was bought from AS Monaco where he had played for 5 years. Moutinho is also a very important player for the Portuguese first team where he has played 117 matches, which makes him Portugal's third most capped player in the nation's history. Even though he is 33 years old, he is not planning on stopping anytime soon. "Age is just a number" he stated when he was asked if he could play on for five more years. His ambition is to win a trophy with Wolves this season, in a domestic or European competition.
Moutinho is a versatile midfielder who is able to play in multiple midfielder roles. He can be described with three different player roles, being: Ball Winning Midfielder (96%), Box-to-Box Midfielder (94%) and Deep Lying Playmaker (94%).
Image 4. João Moutinho's Player Roles and footprint
Arsenal FC: Aaron Ramsey vs. Dani Ceballos
Image 5. Aaron Ramsey left Arsenal to play for Juventus. Arsenal had to look for a replacement and came to the conclusion they wanted Real Madrid's Dani Ceballos. Both Ramsey and Ceballos fit to the Advanced Playmaker role.
During the 2019 summer transfer window Dani Ceballos was bought from Real Madrid as a replacement for Aaron Ramsey who went to Juventus on a free transfer after having played at Arsenal for 9 years. It is interesting to see that Arsenal bought a player who has the primary role of the player they sold. Furthermore, Ceballos could be fielded as a Deep Lying Playmaker while Ramsey doesn't match the criteria of this role.
Player Role: Advanced Playmaker
The advanced playmaker is the prime creator of the team, occupying space between the opposite midfield and defensive line. This player is technically skilled, has a good passing range, can hold up the ball and has excellent vision and timing. He relies on his technical ability and game intelligence to put other players in good scoring positions by pinpointing passes and perfectly timed through balls.
Finding central midfielders matching your needs
Want to be able to find different types of central midfielders yourself? Start your trial now and find out!
14-DAY EXPLORATION
Discover how we implement actionable football metrics to support recruitment decisions
GET TO KNOW MORE
Read more about our football intelligence platform