EFL is crucial to developing Premier League talent and these examples show why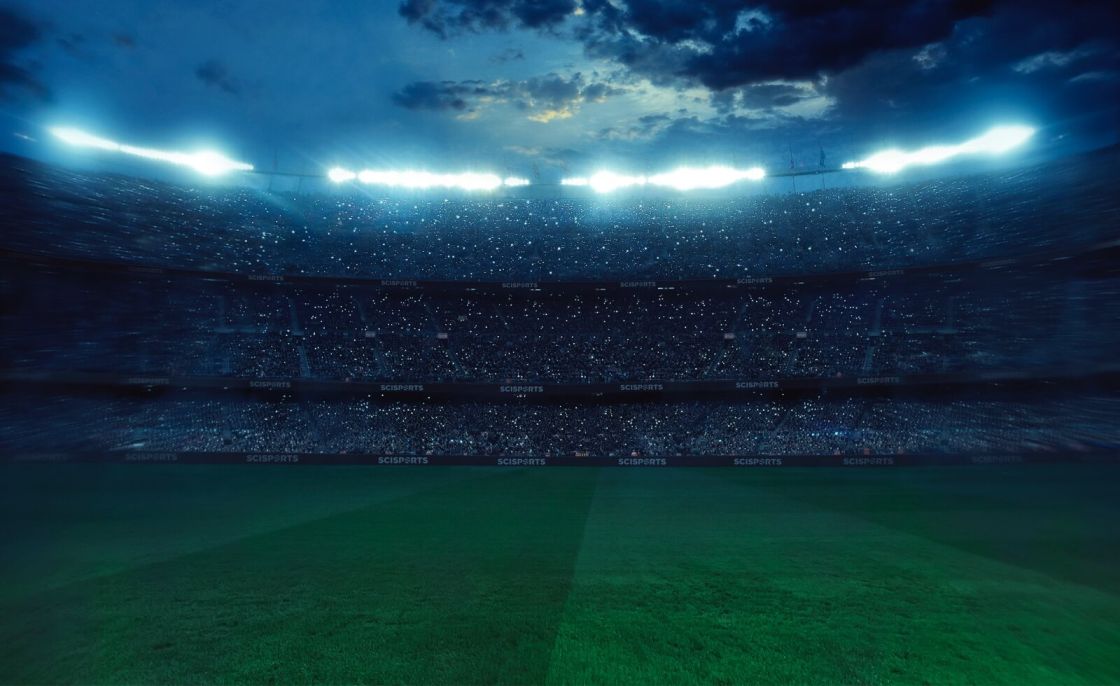 The English football pyramid is one of the most historic organisations in world football.
Since the formation of teams in the mid-to-late 19th century, the game has grown to extraordinary heights in a variety of ways. From changes in league structures, the FA Cup and creation of the Premier League, the EFL is largely responsible for the make-up of the English game today.
While it has faced challenges both locally and further afield, there is a fair argument to say that the organisation as a whole hasn't faced challenges anywhere near the scale of today.
Issues with funding, support for struggling clubs and a whole host of other challenges only scratch the surface for problems that long-standing football clubs are facing. Yet all of those difficulties also reinforce just how important the EFL structure is both to Premier League clubs and those further down the pyramid.
Past all of the romanticism and rich history of four professional divisions comprising 92 clubs, the structure also has a genuine purpose that benefits all of its members. Lower leagues in the EFL in particular have provided good building blocks for young talents to develop their trade – helping clubs to improve but also enhancing their chances of first team football nearer the top of the pile.
The talent produced from academies in England often relies on players being able to play first team minutes in senior football. Given the riches now present in the Premier League, player development often takes place in the Championship, League One or League Two.
Whether it is young talent being afforded minutes on the pitch or players working their way through the divisions, the very presence of four fully functioning professional leagues enables players a wide range of opportunities to prove their worth.
Today, we look at three examples of the EFL structure helping develop Premier League talent.
Ollie Watkins (Aston Villa, Brentford, Exeter City)
The inspiration for this blog post actually came from Watkins' hat-trick against Liverpool last weekend. A 7-2 win over the reigning Premier League champions probably sums up the unpredictable nature of this season better than anything else could but it was an equally big moment for the 24-year-old.
A club-record fee, potentially rising to €36million, shows just how highly Aston Villa rate Watkins. The amount of money spent on the striker highlights the quality he will bring to Dean Smith's side, but it is also thanks to years of development outside of the Premier League.
Watkins has an interesting career pathway so far, having developed as a youngster with boyhood club Exeter City. In 2017, he then made the jump up from League Two to the Championship by joining Brentford.
That move in itself provided a good indicator of how he would go on to develop in a higher division. Just like Neal Maupay – now at Brighton and Hove Albion – the 24-year-old progressed well at Griffin Park alongside some other exciting players which yet again demonstrates the astute nature of Brentford's data-driven recruitment model.
Figure 1. Watkins has shown impressive development in SciSkill rating
A SciSkill development of 3.5 over the last six months is largely down to an impressive run to the Championship play-off final with Brentford and moving to a higher division. Despite losing out to Fulham at Wembley, the 24-year-old now has the opportunity to impress in the Premier League with Villa.
Playing a key role in beating Liverpool 7-2 last weekend will do Watkins the world of good in terms of settling in at Villa Park and he looks set to continue his development alongside the likes of Jack Grealish and John McGinn this season.
Ben White (Brighton and Hove Albion, Leeds United, Peterborough United, Newport County)
The 22-year-old made a big name for himself last season by featuring in all of Leeds United's Championship matches as they secured promotion back to the Premier League. A 16-year absence from the top-flight was finally ended by Marcelo Bielsa's side and White proved to be one of their most impressive performers.
Now back at parent club Brighton, White is getting used to playing in a back three alongside Lewis Dunk and Adam Webster – two equally exciting defenders under Graham Potter. For the 22-year-old, his development in the Premier League with the Seagulls looks to be the perfect next step after links with top six clubs earlier in the transfer window.
That speculation may have been slightly premature, but there are plenty of reasons to suggest that he will become a key player in the Premier League. His Potential of 96.6 makes him one of the most promising English defenders right now and his progressive tendencies indicate that he can become a dominant ball-playing defender.
As shown in his Performance below, he ranked as one of the most valuable centre backs in the Championship last season in terms of dribbling with the ball. White showed particular strengths in carrying the ball forwards into key attacking areas and he will continue to do that under Potter.
Figure 2. White ranks well in terms of ball-carrying abilities
All that makes for a defender with the platform to become a highly valuable asset for teams who dominate in possession. Yet just like Watkins, the 22-year-old learnt his trade further down the football pyramid with Newport County, Peterborough United and Leeds United.
Those experiences helped facilitate White's development in a variety of ways and none more so than his physical attributes which will now be invaluable given the physical demands of Premier League football.
Jamie Vardy (Leicester City, Fleetwood Town, Halifax Town, Stocksbridge Park Steels)
It's impossible to discuss progression from lower league football to the Premier League without mentioning this man.
The Leicester City striker now has over 100 goals in the top-flight which is made all the more impressive considering that his first Premier League game was at the age of 27. Having only played non-league football before moving to Leicester in the Championship, Vardy has shown just how important it is to continue learning your trade.
In terms of SciSkill, Vardy reached his career-high late last year – registering 112.1 after a run of 17 goals in the first half of the 2019/20 campaign. The fact that his highest SciSkill rating has come well past the age of 30 shows just how unique Vardy is so many different ways.
His Player Roles of Mobile Striker and Poacher show the fine balance between his physical and technical attributes which prove highly valuable as a centre forward. As we see below, 2019/20 was another campaign of Vardy adding high value for his side in comparison to other Premier League strikers.
Figure 3. Vardy has consistently ranked well overall compared to other PL strikers
While it would be impossible to predict the future otherwise, it should be said that the Premier League owes a lot to lower league football. In the case of Vardy, he continued to develop his attributes in non-league before being spotted by Leicester's scouting department.
Watkins and White stand as more typical examples given that they both have the peak years ahead of them. If they are to both reach their potential in terms of ability, they could fetch incredibly high transfer fees and the English football pyramid deserves credit for facilitating that process.
Compare players through data intelligence with SciSports!
Working in the professional industry and want to analyse a player or team of your choice? Start your SciSports Platform trial now and get access to the latest data insights.