Finding GBE-qualified summer transfers for Premier League and Championship clubs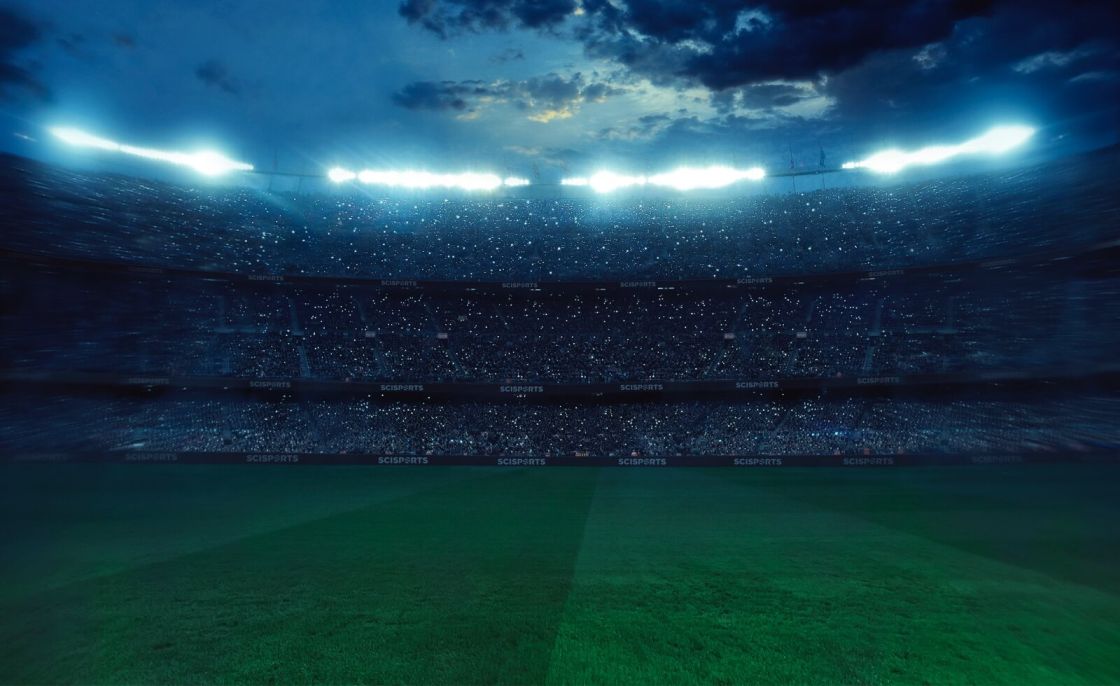 The 2021 summer transfer window presents unique challenges to English teams for multiple reasons.
Financial issues caused by the COVID-19 pandemic are due to be major influencers on the market as a whole. Yet clubs in the English football pyramid will also have to deal with the Football Association's Governing Body Eligibility (GBE) regulations.
Introduced from the beginning of this year, teams in England will need to adjust their recruitment strategies by only being able to sign players who qualify through a points-based system.
In this post, we take a look at some interesting players who qualify through the GBE regulations by using the SciSports GBE calculator.
What is GBE?
Introduced for the 2021 January transfer window and beyond, the GBE regulations essentially raise the standard of players that can play in the Premier League, Championship, League One or League Two.
Using a points-based system, the FA now asks that clubs wanting to sign a player from abroad need to submit an application of how the player earns at least 15 points to be granted eligibility. For players earning between 10 and 14 points, the prospective club can request an Appeal directly to the FA at which point the application will be considered and most likely accepted.
To read more about the regulations and how SciSports is supporting English clubs, please see this article we released earlier this year.
What are we looking for?
By looking at the bands, we already know that players in the top five European leagues are essentially guaranteed to qualify for enough points. Similar can be said for players in band 2 leagues – the Eredivisie, Liga NOS, Championship, Jupiler Pro League and Turkish Super Lig – if the player has featured in at least 40% of his club's domestic league matches over the last 12 months.
As a result, this post will exclude the aforementioned leagues and instead using the GBE points calculator in partnership with the Recruitment application to detect and analyse qualified players from other regions.
Below, we take a closer look at three players who should be on the radar of English clubs.
Abdallah Sima (SK Slavia Prague – 11 points)
SciSkill: 75.1 Potential: 103.5
While players in Czech Republic's Fortuna Liga would not usually qualify under the GBE regulations, Abdallah Sima benefits from a consistent run of performances in Slavia Prague's UEFA Europa League run.
The Cezch side reached the quarter-final stage – a feat that will earn him more points once the competition is officially finished – before defeat to Arsenal and Sima is certainly a player that should be on the radar of English clubs.
The 19-year-old's debut season in Europe has seen him provide 15 goal contributions in the Czech top flight as well as the vital output in the aforementioned Europa League. In the graphic below, we see how much he has stood out compared to other Fortuna Liga wingers this season.
Figure 1. The Performance metrics show Sima to be a high performer
High performance in key areas like Finishing and Offensive Positioning make the Senegalese youngster a prized possession right now. If any English club is to come in for him this summer, it is likely that he would bring excitement to British shores.
On the topic of GBE, Sima is a classic example of just how influential it now is to be playing in European competitions. Without such involvement, England would no longer be a viable option for the winger.
Dejan Ljubicic (Rapid Vienna – 21 points)
SciSkill: 60.8 Potential: 82.3
Sticking with the Europa League theme, Dejan Ljubicic is another player that earns the bulk of his points through playing in the competition. Unlike Sima, however, the midfielder's points came through involvement in just three group stage games before an ankle ligament injury.
Despite missing the last three matches, the GBE regulations state that Domestic League Minutes only take into account matches in which the player was Available for Selection. Therefore, in addition to points earned through playing in the Austrian Bundesliga, Ljubicic earns enough points quite comfortably.
Figure 2. Ljubicic earned enough GBE-points quite comfortably
As a consistent performer in Austria, it is likely that Ljubicic would be more of a target for Championship clubs than those in the Premier League right now. The box-to-box midfielder has shown good qualities this season in terms of both Passing and Defensive Positioning.
Having also featured at Centre Back from time to time, the defensively-minded 23-year-old could be a sensible option for Championship clubs looking for added protection in the team.
Erik Lira (UNAM Pumas – 13 points)
SciSkill: 70.1 Potential: 96.7
When the regulations were released at the back end of 2020, South America was touted as a go-to market for English clubs since it attributed points preferably to leagues such as Liga MX. Not only that, but appearances and progression in the Copa Libertadores and Copa Sudamericana are rewarded just as well as the Champions League and Europa League respectively.
Although Erik Lira did not feature within a continental competition this season, the 21-year-old still falls within the Appeal bracket of the points thanks to regular minutes in Liga MX.
11 starts during the 2021 season so far has shown Lira to be a useful asset within UNAM Pumas' team – including a 6-month SciSkill development of 7.3. Mainly playing in Defensive Midfield, he has key strengths in both Ball Retention and Passing. The latter is shown below in comparison to other Liga MX midfielders this season.
Figure 3. Lira ranks well in key areas of his Passing game
If he is to make the move over to England, it would most likely need to be for a side used to inheriting South American talent. Such a change in culture and environment may not be most favourable for Lira himself but it is clear that he has many attributes that can see him grow into a formidable midfield player.
Using the Career Advice app, we find that Crystal Palace, West Ham United and Newcastle United all come out as high-fitting clubs for the 21-year-old. Although Potential Development at these clubs would be tempting, perhaps favouring guaranteed game time would benefit his career in the best way.
Integrate the SciSports GBE points calculator into your work!
Are you working in the professional industry and want to find out more about our GBE points calculator? Get in touch below!