Finding high risers in the EFL League One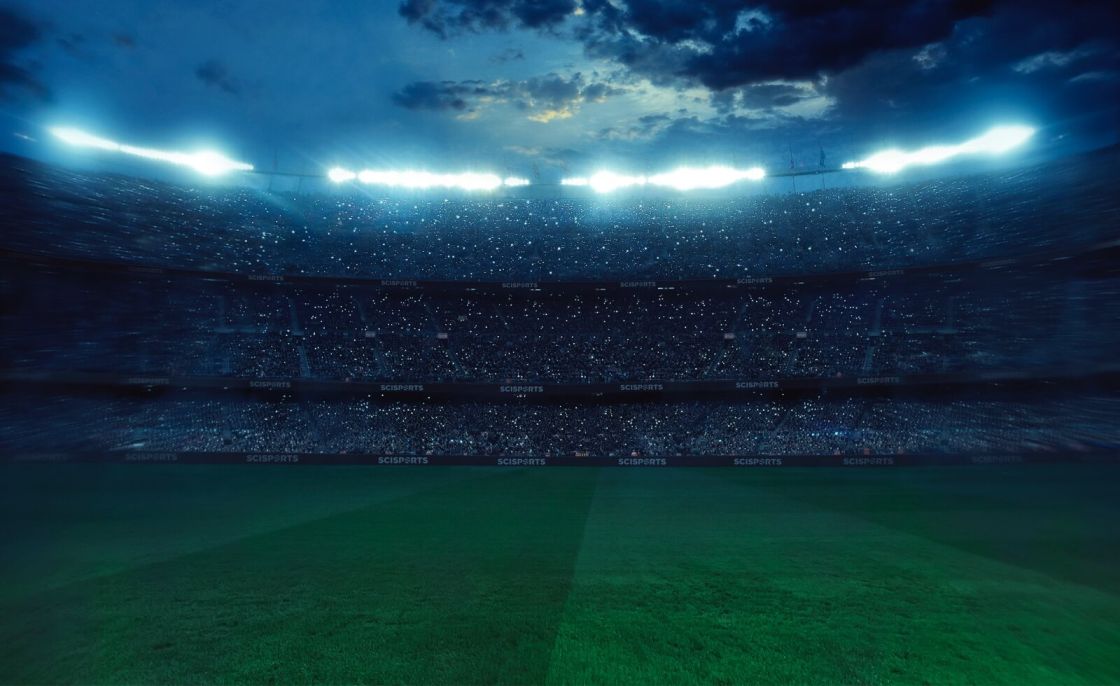 England's third tier is revered, providing a pull and reach to fans across the world, and this is understandable from afar when the division boasts three former English first division champions.
Two of those went toe-to-toe recently in the inaugural end-of-season play-offs, as Sunderland edged past Sheffield Wednesday to make the final and a showpiece event at Wembley, where they will face Wycombe Wanderers for the league's third and final promotion place.
It takes serious gile to get out of this league over a 46 game season, but it certainly proves a hotbed for young talents to prove their worth, as SciSports take a look at some of the high risers to make an impression in the 2021/22 season.
What sort of players are we looking for?
We looked at a selection of under-23's showing significant SciSkill Development using our SciSkill Index, and delved further into SciSports' Performance Metrics to see why these players have provided such an impact at their prospective clubs this season.
DARLING IS A DON
MK Dons dared to dream as they cruised to the play-offs with an extremely youthful side, however, their promotion dream is now over after they were beaten semi-finalists against Wycombe Wanderers.
The Dons had the third youngest squad in the league in 2021/22 – with an average age of 23.9 – and this number maybe doesn't tell the whole story as 37-year-old Dean Lewington is eight years older than any member of the team!
Starting alongside Lewington this season was Harry Darling; he joined MK Dons from his hometown club Cambridge United in January 2021.
Since his arrival, Darling has danced his way through the opposition at both ends of the pitch.
Not only was the Dons' defence the second best in the league, but Darling also managed to score seven goals himself in an extremely effective attacking side.
Under the management of Liam Manning, they were a team primed to play incisive possession football, and Darling's contribution is clear to see when looking at SciSports' Performance metrics.
His contribution to scoring/preventing goals was in the top 33% for centre backs in League One, and his ability to dribble and carry the ball out of defence stands out as a real strength as shown below.
Figure 1. Harry Darling's Performance metrics
Darling proved of massive importance – especially in the run-in – as he started the last 18 league games and scored six goals in that period.
In fact, over the last six months the 22-year-old has progressed massively in terms of his SciSkill Development – with a significant increase of +9.0 in 2022.
The young defender sure has the credentials to rank as a Key Player at the club, and the aim for pre-season will be to try and keep an extremely talented bunch of young players together so MK Dons can mount another promotion challenge come next season.
LANE HEADING IN THE RIGHT DIRECTION
For large parts of the League One season it looked like Fleetwood Town could be heading in the direction of relegation, however, in a campaign of struggle midfielder Paddy Lane proved to be one shining light.
Despite their lowly league position, the 'Cod Army' made up for a leaky defence with a promising attack.
Providing five goals and eight assists from the midfield was Lane – an under-21 Northern Ireland international who only made his bow in professional football this season.
Perhaps the most impressive feat of all for the 21-year-old is that he has recently been named the League One Young Player of the Season.
Typically behaving as a Box-to-Box midfielder, Lane performs well when it comes to variables such as Prevention, Finishing, and Dribbling – further highlighting his credentials to provide and score goals for his team.
What stands out most when looking at Lane's data is that he is by definition a high riser; his performances have led to rapid SciSkill Development of+13.2 over the last six months.
Figure 2. Paddy Lane's SciSkill Development
MORLEY PRODUCING MAGIC
Like his two counterparts in this feature, Aaron Morley has seamlessly slotted into life in England's third tier with Bolton Wanderers in January.
The central midfielder joined Bolton from League Two Rochdale – who were relegated last season – and has since played and started in all but one of 22 league games.
This almost exactly mirrors his record in the first half of the season with Rochdale, meaning that overall he started 40 league games in 2021/22.
With no strong fit according to SciSports Player Roles, Morley typically behaves as a Box-to-Box Midfielder, Deep Lying Playmaker, and a Ball Winning Midfielder.
His most impressive attribute has been his passing, ranking as one of the best contributors in the league in this area, and his particular strengths include Long passes and Passes into the final third.
Ian Evatt's Bolton managed to acquire 47 of their 73 league points in the second half of the season, and with such momentum the hope will be to build on their 9th placed finish next season and challenge for promotion.
Want to find the fastest high-risers in the world?
Get the latest data insights with a free trial of the SciSports Recruitment Application