A Ligue of their own: the next crop of French midfield stars?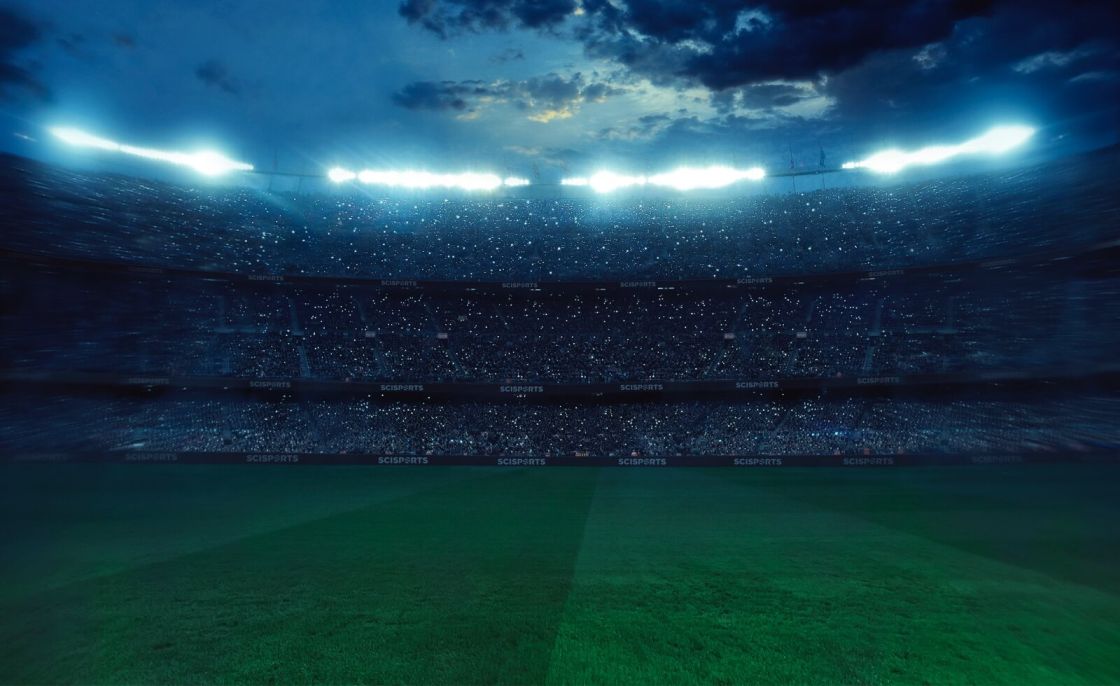 After World Cup glory for the French in 2018 with a relatively youthful squad, the depth of talent at the nations disposal is a clear indicator of further potential for success on the global stage.
And with French teenagers making a name for themselves throughout the major European Leagues, there are many shining lights plying their trade at home in Ligue 1 – But what next exactly for some of these homegrown talents?
In this post, we highlight some of the stars who are bursting onto the scene already – or showing unprecedented amounts of potential.
Rennes reaping the rewards
It's been a historic year for Stade Rennais, with the club currently in contention for its highest ever League finish in third.
Such success follows on from one of the most memorable Coupe de France finals in recent times – where the side from the Brittany region of France shocked star-studded PSG and took home their third title.
The club are well renowned for their academy though, and yet more talent is hoping to follow in the footsteps of the likes of Ousmane Dembele and Champions League winner Yoann Gourcuff.
Defensive midfielder Eduardo Camavinga only turned seventeen in November, nonetheless, he has made 31 appearances for Stade Rennais this season.
He made his debut for the first team in April last year, and in doing so became the clubs youngest ever player at 16 years and 4 months.
Camavinga has been referred to as a ball winning midfielder showing great positioning, and his ability to break up attacks reflects a role brought back to prominence in the last few years by N'Golo Kante.
The Contribution Ratings metric suggests that defensively, clearances are a big part of Camavinga's game.
The 17-year-old has made 240 ball recoveries this season, as well as 82 loose ball duels.
His rise to prominence was aided in August as he was part of the side who beat PSG in the league and he looked an assured figure in the centre of the field.
Comparably, he also has the highest SciSkill Rating (79.7) of anyone in a similar position to him under the age of 21, and has a potential SciSkill rating of 135 – therefore putting him in the top 10 in the World in that bracket.
Midfield maestro's
Alongside his Lyon teammate Moussa Dembele, Houssem Aouar is certainly one of the most sought after youngsters in Europe at this present time.
Comments from Pep Guardiola calling Aouar "incredible" surfaced at the end of 2018 after a Champions League tie between Pep's Manchester city and Lyon.
The 21-year-old has been a regular in the last three campaigns, after making his debut for Lyon in February of 2017.
After over 40 appearances in the last two campaigns, this season Aouar has prominently featured once more.
With a SciSkill rating of 98.9 and a Potential SciSkill rating of 127.6, the versatile midfielder is attracting attention from many suitors.
In terms of his Contribution Ratings, offensively his stats put him on top in terms of dribbling and take-ons this season.
Figure 1. Houssem Aouar offensive contribution in terms of dribbling
Aour has attempted 199 dribbles and made 10 key passes to provide great attacking incentive for a Lyon side who have the second best scoring record in the League despite sitting seventh in the table.
Nonetheless, the attacking contributions of any playmaker in the league – including Cesc Fabregas and Marco Verati – don't come close to the overwhelming contribution by 22-year-old Jeff Reine-Adélaïde.
Despite picking up a serious cruciate ligament injury in December, Aouar's Lyon teammate had made an impressive contribution earlier in the season – featuring in 20 games since his move from Angers in the summer.
Along with Aouar, they are both relatively well known and making big strides – nonetheless, there is still the potential for a lot more to come from the pair.
Reine-Adélaïde leads the away in offensive contributions and dominates the ratings in terms of shot and cross contributions. It will still be a while yet till we see the midfielder back on the pitch, although there will be much intrigue to see how he gets on come his return.
Debut delight for Ikoné
Having now made his debut for the French National team, Jonathan Ikoné is already laying down his credentials to be a world class midfielder.
The 21-year-old – who plays for Lille – made an instant impact on debut scoring just eight minutes after coming on as a late substitute against Albania in September.
Domestically, the playmaker first broke onto the scene at Montpellier, though since his move in 2018 he has made over 70 appearances for Lille.
It will take a big offer for him to be priced away from Lille, but there is undoubted potential there.
This is reflected through a SciSkill rating of 90.4 – and a Potential SciSkill rating of 116.8.
His contribution to the team is far reaching, with his versatility across the attacking positions meaning he can play as a winger or an inside forward on most occasions.
This can be seen of late as Lille take on two formations in the main – A flat 4-4-2 where Ikone would play on the wing, or a 4-2-2-2, where Ikone would act as an attacking midfielder.
In terms of utilising these positions, his passing and dribbling contribution stats line up as some of the best in the league meaning he is a threat in these positions.
Figure 2. Ikoné defensive contributions rank second highest for attacking midfielders in Ligue 1
What is arguably even more valuable, however, is his defensive positioning in which his contribution is better than any other attacking midfielder in Ligue 1.
Aurélien's move to AS Monaco
Aurélien Tchouaméni has already earned a move to AS Monaco to learn off the likes of Tiemoue Bakayoko and Cesc Fabregas.
The midfielder signed from January Bordeaux just days after his 20th birthday, and even though chances have been few and far between so far it's certainly a match up that holds a lot of promise.
Tchouaméni has made 18 ligue 1 appearances this season – three with Monaco – having started twelve of those.
The positives are there for Monaco helping nurture a home-grown talent, and his contribution so far this season should not go under the radar.
Despite limited minutes since his move, his regard as a ball winning midfielder is reflected by his interception and tackling stats – for example, he has made 133 ball recoveries this season.
Figure 3. Aurélien Tchouaméni has the second highest tackling contribution of central/defensive midfielders
What next for these bright young stars?
With a disrupted summer and new season set to be on the cards, there is a lot at stake next summer with the Euro 2020 championships having been moved to next year, and the Under 21 version still scheduled to take place at a similar time.
And despite the coronavirus putting many transfers on hold, we are sure to be hearing these names in many more transfer rumours in the foreseeable future.
Ready to start your player search?
Sign up for a free SciSports Platform trial now to get access to the latest data insights.