Jupiler Pro League Ones to Watch: A data-driven top 5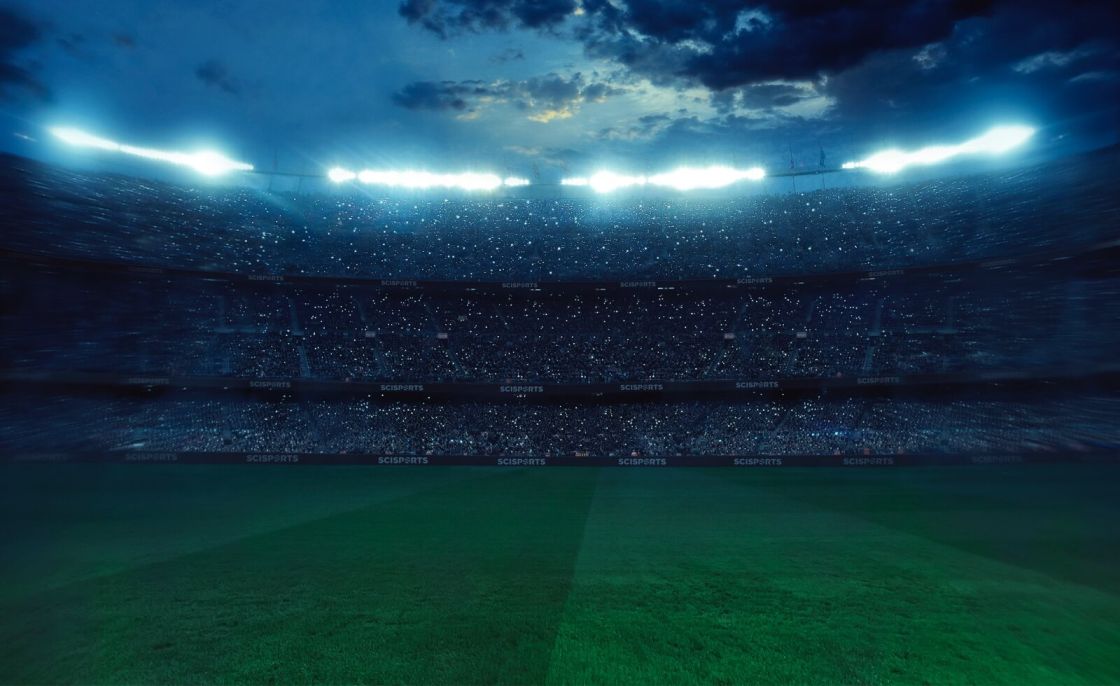 The Jupiler Pro League is proving to be an exciting prospect so far this season – especially at the top of the table – after runaway leaders Club Brugge were awarded the league winners crown after the 2019/20 season postponement.
Alongside a league of intrigue, we have a patch of prosperity for youth development – Youri Tielemens and Leon Bailey are just two of many names to have learnt their trade in Belgium in recent years.
Using the SciSports Recruitment Platform, we've taken a look at some of the most exciting under 23s currently playing in the Jupiler Pro League.
Today, we present our data-driven top 5 Ones to Watch from the Belgian top flight.
Krépin Diatta (Club Brugge)
Club Brugge have started their league title defence in steady fashion as they sit in third – a point off top spot – after 14 games played.
They have scored 29 goals in the process in a number of big wins and one attacking source pivotal to this has been Krépin Diatta.
The Senegalese winger is no stranger to goal contributions in the top flight after providing eight goals and three assists last season. Nonetheless, the 21-year-old is hitting new heights having already scored six in just 12 league appearances.
Diatta typically behaves as a Classic Winger, and his overall contribution on the flanks is above average compared to the rest of the league.
Looking more closely at his Performance tiles, we can see areas of high performance including Long distance shots and Reception in the final third.
These factors come from looking at his performance metrics in added detail, but on the whole he ranks higher than any other winger in the Jupiler Pro League in terms of his Offensive positioning and Pressing so far in the 2020/21 season.
Figure 1. Diatta's Offensive Positioning so far this season
Although this information is only based on the first quarter of the season, Diatta was also impressive amongst his peers and ranked with the highest contribution of anyone in the league at full/wing back in the 2019/20 Jupiler Pro League.
Functioning on the right-hand side of midfield in a 3-4-3 system, Diatta looks set to continue his development from full-back and become more involved further up the pitch as a winger.
Carlos Cuesta (KRC Genk)
A six-match winning run has seen KRC Genk rise to 2nd place in style – and it's a change in formation that seems to have proved the trick.
Columbian Carlos Cuesta has played 90 minutes in every match he has featured this season – only missing one through suspension – and the right footer has seemingly taken up a new position on the left of a back three.
This changes the style of play Genk implements and in turn the way Cuesta plays even though he typically plays as a Ball Winning Defender.
Such a role means he is a vital cog as Genk build out from the back and he ranks in the top five centre-backs in the league for passing performance; from this element his direct pass and short pass are particular strong points.
The 20-year-old has settled well in Belgium after leaving his homeland in the summer of 2019, though he is progressing well with Columbia after making 20 appearances for the under-20 side since 2017.
Albert Sambi Lokonga (RSC Anderlecht)
Ranking as a Key Player at Anderlecht, Albert Sambi Lokonga boasts the highest SciSkill Potential (99.2) of anyone in the club's ranks.
As the highest-ranking midfielder in the squad, the Belgian has made strides to become one of the first names on the team sheet.
The Anderlecht youth graduate deputised in the 2017/18 season at first-team level, but it is in the last year that he has solidified himself as a starter after being chosen in the starting XI in Vincent Kompany's squad selection in all of the last 21 league games of the postponed 2019/20 campaign.
The Box-to-Box Midfielder has shown minor SciSkill development in the last six months, though his rise to precedence in the last year has seen his rating double to a noteworthy 69.4.
As shown in the graphic below, the 21-year-old has added good value to his side from a defensive perspective. Continuing to develop his positional awareness and game understanding will only strengthen his future progression.
Figure 2. Lokonga has ranked well in Defensive Positioning so far this season
It's hunger in the heart of midfield which wins plaudits for Lokonga and his Performance tiles suggest that his contribution overall are also above average.
Aster Vrnackx (KV Mechelen)
Homegrown talent Aster Vranckx only made his full league debut KV Mechelen in January. Nevertheless, the 18-year-old has since gone on to start 15 of 22 league games.
Vranckx has the second-highest SciSkill Potential of the players we have compiled (102.5), mainly due to impressing in the senior minutes that he has played so far at such a young age. And, as shown below, he is the highest-ranking player in the squad under the age of 21 – in terms of both SciSkill and Potential.
Figure 3. Vranckx ranks as the most exciting youngster in KV Mechelen's ranks
He has enjoyed significant development in the last six months, now ranking as a First-team Player for KV Mechelen with the potential to become a Key Player.
Like Lokonga, he typically behaves as a Box-to-Box Midfielder and boasts a 99% likeness to this role.
Such a player role certainly reflects in his contribution so far this season as he has three goals in nine games and he has been pushed up from defensive midfield into attacking midfield of late.
The move comes after manager Wouter Vrancken has set the team up in a 4-2-3-1 formation opposed to a former 4-3-3 attacking lineup and therefore places more offensive responsibility on Vranckx's shoulders.
Lukas Nmecha (RSC Anderlecht – loan)
Manchester City youth product Lukas Nmecha has linked up with former club mate Vincent Kompany at Anderlecht – the move is his fourth loan move in just over two years.
Spells in the English Championship with Preston and Middlesbrough were followed by a stint at VfL Wolfsburg, in that time the German has struggled to lay down a marker in professional football as a goal-scoring striker.
His early form in Brussels proves otherwise though, and ranking as a Key Player in the Anderlecht ranks he has 5 goals in 11 league games – a goal tally that more than doubles his previous tally in the professional game.
Although he has produced a fairly good goal return so far this season, it will be worth keeping tabs on his development across the board. The underlying numbers currently indicate that he has some improvements to make before sustain this level of goal output.
The German under-21 international – who has also played for England at the same level – is Anderlecht's second most valuable player in terms of SciSkill, possessing a SciSkill Rating of 69.7.
Find possible transfers with SciSports!
Are you working in the professional football industry and keen to use data-driven insights in recruitment? Request a free trial with us below!