LOSC Lille: Using data to analyse exciting squad depth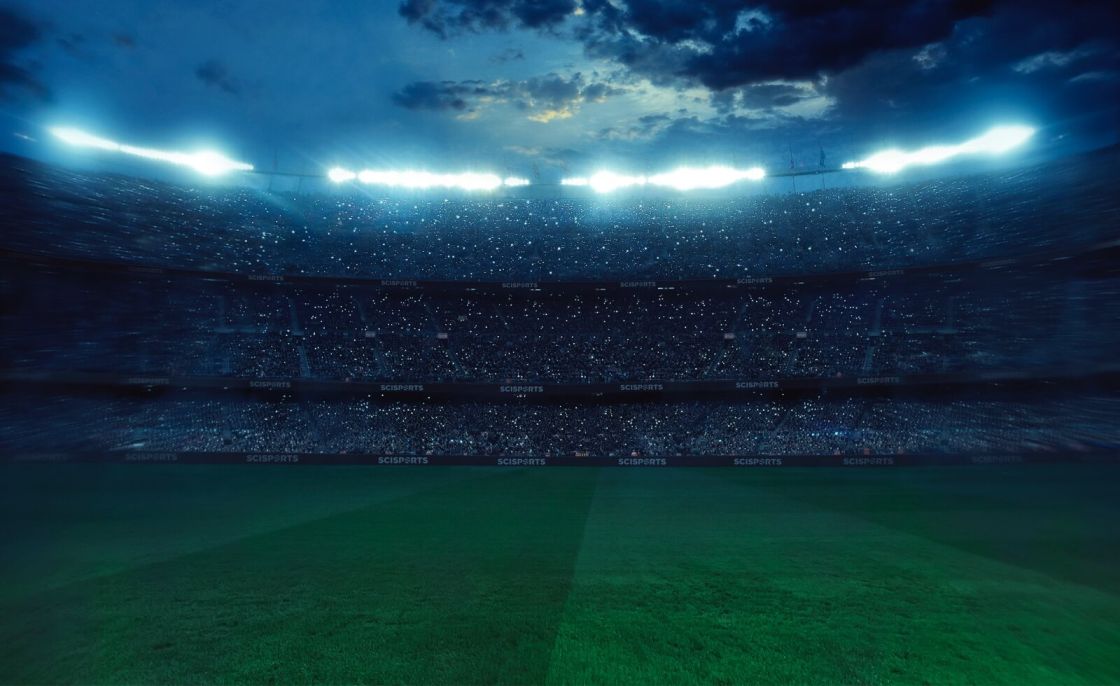 LOSC Lille have made an excellent start to the season in Ligue 1 and find themselves in second after 4 wins and 2 draws.
Such an impressive feat is not beyond the capabilities of this squad, and after some exciting arrivals in the summer building on last season's 4th position should be the aim.
There have been ins and outs, but just how strong does their squad as a whole look ahead of a long season?
A PROFITABLE TRANSFER WINDOW?
A large focus for Lille has been bringing young prospects who can make a difference to the team and this is most certainly the case.
None more so fit this category than forward Jonathan David – the Canadian from KAA Genk was a rumoured target of many European clubs – including Borussia Monchengladbach and Leeds United.
At just 20 he boasts an abundance of potential, with a SciSkill Potential of 105.
Along with David come some less proven first team prospects, nonetheless, several of them have the potential to make an impact.
Angel Gomes has been acquired from Manchester United's under-23 side but heads out on loan to Portuguese side Boavista to kickstart his development in senior football.
Such a trend in transfer business reflects the culture of the club, proud of an academy which has produced European stars such as Eden Hazard, Yohan Cabaye, Frank Ribèry, and Divock Origi.
There have been many outgoings as well and such a productive market for Lille has been facilitated somewhat by the departure of 21-year old striker Victor Osimhen who joined Napoli for a fee believed to be over €80 million.
And as the squad is now shaped for the season ahead, we can look at just how it may lead to some intriguing competition for places across the pitch…
DEFENDING IN NUMBERS
It has been a resolute defensive effort so far as Lille have only conceded two in six league games.
This is an element of the team's game which has been impressive in the last couple of years and in all they conceded 27 in 28 Ligue 1 games before last season's abandonment.
Manager Christoph Galtier has been paramount to the whole squad's improvement and after finishing 17th in 2017/18, Galtier led Lille to 4th place in his first full season in charge.
In a 26-man squad, 'Les Dogues' have eight first team defensive options with both youth and experience complementing each other. That type of balance throughout the squad is something that Lille have mastered over the years.
Right-back Zeki Celik has been the most prominent fixture in the team over the last couple of years and his name remains on the starting team sheet early this campaign. The Turk completed 90 minutes in all but one of the 32 games he featured in 2019/20 and the 23-year-old is maturing into a dependable commodity.
When compared to the Lille squad, his SciSkill Rating of 90 ranks him as the highest rating defender whilst also putting him fourth overall – therefore possessing the label of being a 'Key Player' for Lille.
Figure 1. Lille's defensive options in terms of SciSkill and SciSkill Potential 
With two goals to his name in 18 national team appearances with Turkey, Celik provides attacking qualities at club level as well. He returns impressive contributions as a wing-back with his passing, dribbling, and ball carrying all ranking highly.
Nous and experience are heavily available in the centre of defence with José Fonte and Adama Soumaoro. Fonte has played consistently in the Premier League in the past while Soumaoro has over 100 Lille appearances to his name.
Galtier has edged with a new partnership at the back this season and so far it is prospering.
As captain, Fonte, 36, has been paired with 20-year-old Dutchman Sven Botman – a summer arrival from Ajax who has slotted in as a constant starter so far.
The former Ajax youth prospect has enjoyed an accelerated rate of development with a SciSkill Rise of 6.9 over the last six months.
He only spent one season on loan with Heerenveen but impressed defensively and offensively, scoring two goals, and registering four assists last season. The Hot Prospect brings long-term value to Lille as he boasts a higher SciSkill Potential than any other defender in the ranks.
EUROPEAN ROYALTY IN THE MIDDLE?
With an average age of 24.6, Lille possesses one of the younger squads in Ligue 1 –  a stat especially brought down by a youthful midfield.
At 30, Benjamin André provides by far the most Ligue 1 knowhow in the centre of the park and featured in all but two league games in 2019/20 after his arrival from Stade Rennais.
He has played in both defensive and central midfield roles this season depending upon the formation Galtier implements. Though André's main qualities include typically behaving as a Ball Winning Midfielder.
Despite a youthfulness in midfield, the options available have already or have the potential to play at the highest level.
European champion Renato Sanches has had a mixed few years at club level but after leaving Bayern Munich for pastures new in France, he is finally getting much-needed game time and is Lille's highest-ranking outfield player in terms of SciSkill and Potential.
Figure 2. Renato Sanches' SciSkill Development
France international Jonathon Ikoné has become a prominent figure in Lille's midfield since his arrival from PSG and has appeared in every single league game since his summer move in 2018 – this is reflected by 72 league appearances in a row.
The 22-year-old offers versatility across the midfield whether on the wing or as an attacking option, and his ability to provide for teammates proves a valuable commodity with Ikoné registering 17 assists so far for the club.
AMERICAN DREAM IN ATTACK
Perhaps the most intriguing arrival of the year is the acquisition of Canadian attacking-midfielder Jonathan David.
After links with multiple European heavyweights, he arrived in August from KAA Gent after a two-year spell in Belgium saw him average a goal every two games.
His SciSkill Development suggests he will reach his potential of 105 in 2025, nonetheless, David's rate of development so far has eclipsed that of most teenagers in the game.
So far, David has started in each Ligue 1 game and plays in an advanced role as a centre-forward – either alongside or behind veteran striker Burak Yilmaz.
Though he is yet to score, David's stats speak for themselves with 37 goals and 15 assists for Genk in 83 appearances, while he has 11 goals in 12 run outs for Canada. As shown below, his Offensive Positioning last season was unrivalled in the Jupiler Pro League compared to other Attacking Midfielders.
Figure 3. David provides a constant threat in attacking areas
Yilmaz and David head the pecking order, but another youth talent from across the pond offers an intriguing option too.
Timothy Weah, also aged 20, is one of a number of young American talents who are looking to find joy in Europe.
Son of former Ballon d'Or winner George Weah, Timothy has made limited substitute forays in France, with a muscle injury keeping him out of contention for the majority of last season.
He will hope for this to change this campaign and for a return to national team contention; his eight USA appearances all came in friendlies in 2018.
Analyse a team of your choice with SciSports!
Working in the professional industry and want to analyse your team? Request a trial on the SciSports platform today.