Odsonne Edouard: A man in demand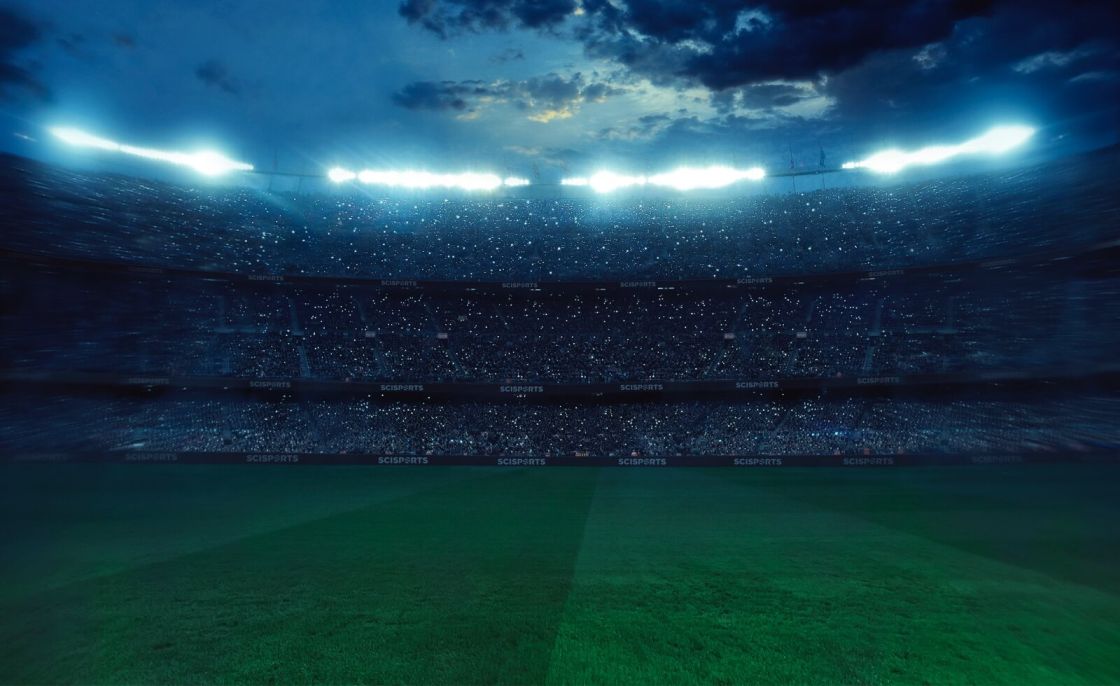 Scottish football returned this past weekend to become one of the first European leagues to get its 2020/2021 campaign underway – and dominant force Celtic got off to a flying start with the help of one man in particular.
As the Glasgow club look to reach an unprecedented 10 league titles in a row, centre forward Odsonne Edouard has been paramount to the clubs success in the last three seasons.
A hat trick at the weekend has only heightened the rumoured interest of numerous Premier League clubs, but what could any potential suitors expect from the Frenchman?
PIVOTAL AT PARKHEAD
After the opening day victory, Celtic manager Neil Lennon was under no illusion as to the importance of keeping their striker as they look to cement their place in history.
Celtic were denied the opportunity to gain a fourth Scottish treble in a row because of the coronavirus, but were awarded the title after sitting 13 points clear of rivals Rangers with eight games to play.
At the time Edouard had scored 13 goals in 11 games to catapult Celtic clear – though his attacking contribution extends way back than such a prolific purple patch.
Since first joining on loan in 2017 – before signing permanently from PSG in 2018 – the French U21 international has gone from strength to strength in terms of his attacking tallies.
In 2019/20, the striker was involved in 46 goals across 5 competitions, and with 22 goals and 12 assists in the league he ultimately contributed to 37% of Celtic's 80 goals.
To further put this into perspective his tally of 33 goals and assists would be enough to outscore half of the Scottish Premiership last season.
Such returns place him in the top three in terms of attacking contributions from forward in the Premiership – a feat he has achieved in the past three campaigns.
These Contribution Ratings look at a number of variables, and Edouard is especially impressive in terms of his passing and dribbling contributions where he ranks best in the league.
Figure 1. Odsonne Edouard's offensive contribution (per 90 mins)
Parkhead certainly is a phenomenal place for youth progression with European football a guarantee season upon season; however, the lure of more competitive European leagues is always an element.
A MOBILE TRANSFER OPTION
Rumours of a move across the border have been in full swing with a host of different suitors potentially after the 22-year-olds signature.
A move to join former manager Brendan Rodgers at Leicester could well be on the cards, whilst Arsenal and Leeds also amongst a number of rumoured clubs flocking for the Frenchmen.
Using SciSports Playing Style variables, we can conclude that Edouard is most suited to being a mobile striker and a poacher than any other possible roles.
Figure 2. The playing style blueprint shows us that Edouard's attributes can define him as a mobile striker
He behaves most like a mobile striker, which concurs that he can get in between the defensive lines and shows good movement to receive long balls.
This unlocks great potential for different play styles of teams, and such capabilities are similar to Leeds United striker Patrick Bamford.
After promotion to the Premier League, it is quite evident that they will need to strengthen and delve into the transfer market.
In some areas this may be for squad depth, however, a real case could be made for them signing starting striker with a proven goalscoring record.
Manager Marcelo Bielsa stuck to his guns last season, implementing a philosophy of pressing football, and despite always active as a lone striker Patrick Bamford would sometimes have to sacrifice his own gains for the team.
In the 2019/20 Championship, Bamford registered 16 goals in 45 outings, appearing in all but one of Leeds' title winning games.
If Edouard was to be a target for Bielsa then hard work for the team would be a must, though alike Bamford his defensive positioning is a strong point.
WHERE WOULD EDOUARD FIT?
With a SciSkill Rating of 80.4 and a potential SciSkill of 103, Edouard has a lot more to offer in terms of development.
The 22-year-old has been a constant fixture in the last three years at Celtic and has seen his pedigree as a top player rise.
Along with this his SciSkill Rating has risen by 28 in the two years since his permanent transfer to Scotland. Such data also calculates that at his current rate of development the frenchman will reach his potential SciSkill before 2024 (aged 25).
Why is this information useful to us?
Well using his SciSkill we can compare his ability and potential importance compared to his own teammates and other teams.
For example, at the present time Edouard has the fourth highest SciSkill at Celtic and one of the highest potentials.
If he were to move to Leicester City or Arsenal he may arguably be down the pecking order and not a guaranteed starter, and using SciSkill we can see that he ranks way off the top performers at each of these clubs.
The most likely situation for Arsenal to make an approach would be if star striker and captain Pierre- Emerick Aubameyang leaves the club.
With their current foray of forward options Edouard would probably have to settle for being a backup option for the time being.
Nonetheless, using variables from both his SciSkill development and potential we can see that he could well rival Arsenal's curry crop of stars within a few years as he reaches the peak of his powers, with the graph below showing his potential to rank alongside key players in the squad.
Figure 3. Odsonne Edoard's potential compared to squad members at Arsenal FC
On the contrary, Celtic's star man could potentially become a key player for Leeds, boasting the 4th highest SciSkill and the highest potential of any squad member.
Try out our new look SciSports Platform!
Get a free SciSports Platform trial today and acces groundbreaking data insights.