Sassuolo: Analysing De Zerbi's attacking machine through data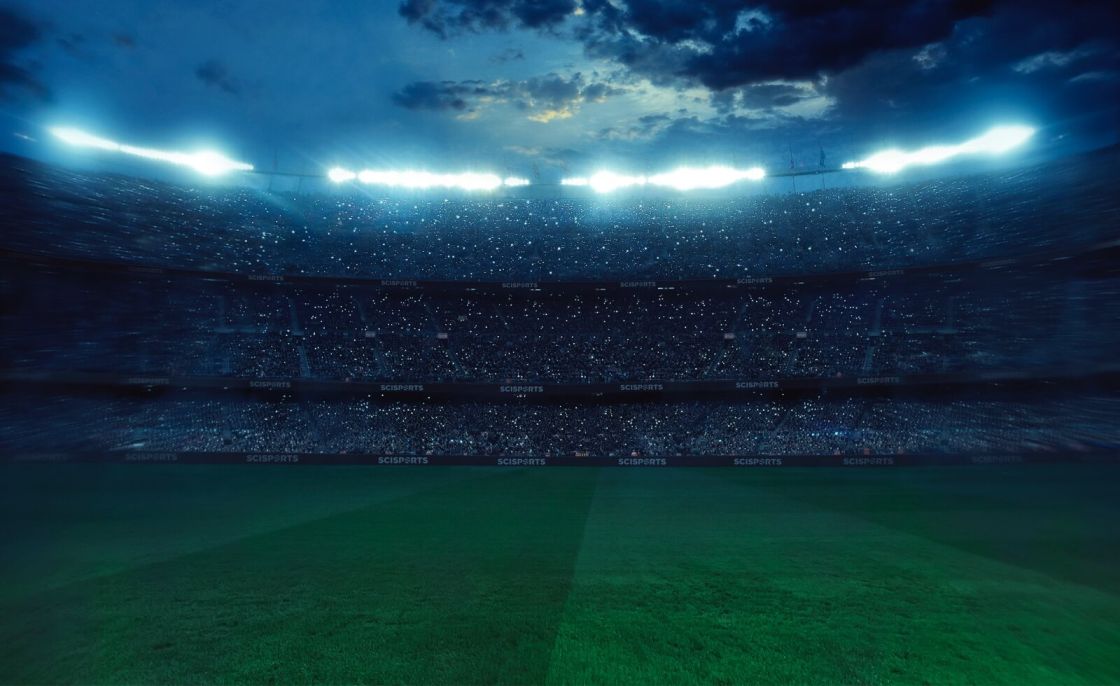 Albeit only eight games into the season, Sassuolo are Serie A's early showstoppers with five wins and three draws placing them 2nd – only behind AC Milan at the top of the table
Such an enterprising start has been compared to Atalanta's rise to arguably become Italy's most entertaining side. Sassuolo's 20 goals in eight league games this season sees them top for goals scored alongside Inter.
Under the watchful eye of Roberto De Zerbi, the Neoverdi have gone from strength to strength – but just what is the formula for this unprecedented success?
Today, we take an inside look at one of Serie A's most in-form sides.
TEARING UP THE SCRIPT
It is Sassuolo's seventh top-flight season after promotion to Serie A in 2013, and the progress in the ranks has been clear to see since the arrival of De Zerbi just over two years ago.
After finishing 11th and 8th respectively in the last two campaigns, European qualification will surely be a realistic target after such an impressive start to this season.
So far, their games have been flavoursome and entertaining for neutrals after they scored 15 goals in four league matches to power up the table.
Nonetheless, after clean sheets in their last three games, defensive solidity is in full swing and a 2-0 win at Verona on Sunday saw the Neoverdi keep up their 100% winning away record.
AN INTRICATE IDEOLOGY
Sassuolo's exciting style of play is reflected in the statistics, having fired four goals past the opposition on three occasions already this season.
De Zerbi's philosophy involves intricate passing in tight areas and crossing is rarely a factor as his side looks to transition the ball in between the lines. Such confidence of passing through the gaps is built from the back and goalkeeper Andrea Consigli proves an outlet – typically behaving as a Ball Playing Keeper.
A formation often implemented by De Zerbi is the 4-2-3-1, and the full-backs break the modern mould by staying narrow and leaving the attacking mainly to the wingers, instead making passes infield.
On occasion, a change in set-up has worked wonders and a 3-4-3 helped hamper Napoli earlier in November as Sassuolo kept their first clean sheet of the season. That victory actually proved to be their first-ever against the Italian giants.
The change in approach wasn't massive however, as they looked to dominate possession as usual and break down the opposition. Keeping to those attractive principles in the coming weeks and months will be crucial to Sassuolo's efforts in maintaining their impressive start.
Italy's high-flying underdogs implement an intense style and even though putting pressure on their opponents has often left them susceptible to conceding in the past, they have struck the balance just right in recent weeks.
FERRARI DRIVING SASSUOLO FORWARD
Bringing in defensive acquisitions was a must in the summer transfer market for the Neoverdi, after a poor display at the back last season saw them ship 63 goals in 38 league matches.
Injuries did prove a problem in finding a settled centre back partnership. Gian Marco Ferrari's involvement last season has seen him build on performances and become a highly important player for De Zerbi's side.
The 28-year-old featured in 23 league games last season after injuries hampered much of his playing time, though fully fit this season he has proved a vital cog at the back in both Sassuolo's defensive and offensive play.
As previously mentioned, a possession-based style of play is crucial to Sassuolo's key principles and Ferrari is a driving force behind that at the back.
His Performance metrics from the 2019/20 season show that his outstanding contribution to the team is through passing, so much so that this element of Ferrari's game ranked higher than any centre back in Serie A.
Figure 1. Ferrari ranked top for Passing compared to other Serie A centre backs in 2019/20
Ahead of Juventus' Leonardo Bonnuci and Napoli's Kalidou Koulibaly in second and third respectively, Ferrari's main strengths were Chance Creation pass, Middle long pass and Direct pass.
A number of different options have again lined up next to the Italian this season – though his main partners have proved to be new signing Kaan Ayhan and previous loanee Vlad Chiriches.
Both bring valued experience in major top-flight European football and most importantly leave De Zerbi with a plethora of options to choose from at the back.
Ferrari and Chiriches have played the most minutes of any, while the five substitutions rule allows Ayhan to often come in to play from the bench.
We can see clearly through the SciSports Player Roles functionality that both summer arrivals are suited to Sasssuolo's style and system – both typically behaving as Ball Playing Defender last season.
Figure 2. A direct Playing Style comparison of Sassuolo's first-choice centre backs from 2019/20
De Zerbi completes his defensive mould with Inverted Wing Backs as the defence stays narrow, and Mert Müldür is one of those who has featured heavily in the right-back position.
The Austrian has come to the fore having featured in every Serie A game so far, culminating in rapid SciSkill rise of 10.7 throughout the last six months. If the 21-year-old continues to impress throughout this season, his SciSkill will most likely sky-rocket from its current standing of 64.1.
LOCATING OPPOSITION ATTACKS
Sassuolo's well-oiled machine has speed in all areas of the pitch, but the main cog that keeps it in line is undoubtedly Manuel Locatelli.
At just 22, the defensive midfielder shows maturity beyond his years and is proving a vital resource at both domestic and international level.
The AC Milan youth graduate has played the full 90 minutes in every league game this season as Sassuolo sit just behind his former club, whilst he has also made six appearances for the Italian national team since his debut in September.
An impressive few months means significant development for the Italian – with a SciSkill rise of 7.7 – but just what is it that makes Locatelli click?
First and foremost, his value to the team is clear to see when it comes to skill level – ranking as a Key Player in the squad and second both in terms of SciSkill and Potential.
He is flourishing and is projected to reach his SciSkill Potential of 118.5 within three years.
Figure 3. Locatelli is projected to develop into a world-class midfielder
The Deep Lying Playmaker is a valuable commodity and his contribution last season saw him rank highly in terms of Counterpressing, Passing into the final third and Long passes.
All these attributes help reflect Sassuolo's style of breaking the lines and keeping the ball largely infield and Locatelli has been enjoying not only helping build attacks but he has finished them off as well.
Two goals in eight games has already helped him match his total for the last three league seasons combined. Any sustained success in Serie A this season is likely to be driven by the midfielder's influential performance in the middle of the pitch.
DOMINANT ON THE FLANKS
Rapid development over the last six months is a common theme in the Neoverdi ranks and 26-year-old winger Dominco Berardi's SciSkill rise of 11.4 leaves him as the highest-ranking player at the club.
The club captain leads by example on the pitch but also in terms of goal contributions; the Wide Playmaker delivered 14 goals and 10 assists last term and he can already boast seven goal involvements in as many appearances in Serie A this time around.
Despite missing the victory at Napoli through injury, his importance is clear to see and he has missed only three league minutes otherwise despite there being five substitutes on offer to De Zerbi.
Berardi netted in the win at Verona on Sunday along with fellow wide player Jérémie Boga. It's the left side of the attacking midfield three that has been a less settled position in the team, nonetheless, after Boga's return from isolation – after testing positive for coronavirus – he has predominantly taken up this role.
Also offering his services at both left-wing and in attacking midfield is Filip Djuracic and he himself has scored three already this season. Such a wide range of options going forward is likely to be a valuable asset for Sassuolo as the season plays out.
A CAPABLE COMMODITY
A blend of youth and experience keeps the squad fresh and this is no different in the forward positions.
Francesco Caputo is into his thirteenth year in senior Italian football and the 33-year-old is perhaps at the peak of his powers and still experiencing significant development.
Predominantly playing as the lone striker in a 4-2-3-1 formation, Caputo offers enough upfront on his own to warrant a place while willing runners and goalscoring midfielders help contribute from other areas.
Coming into the new season he had 58 goal contributions in just two seasons since his Serie A breakthrough and the striker doesn't look like letting up anytime soon.
Figure 4. Caputo's ranking in Finishing compared to other Serie A centre forwards last season
As shown in the snapshot above, the 33-year-old adds good value in terms of Finishing. 21 goals in 36 game last season reaffirm those insights with a further five goals already this term.
With a whole host of talent all over the pitch, nothing threads Sassuolo together more than De Zerbi's attractive style of play. An intricate understanding of the players at his disposal makes for a highly effective working relationship as his side look to make history this season.