SciSports secures football data deal with Keuken Kampioen Divisie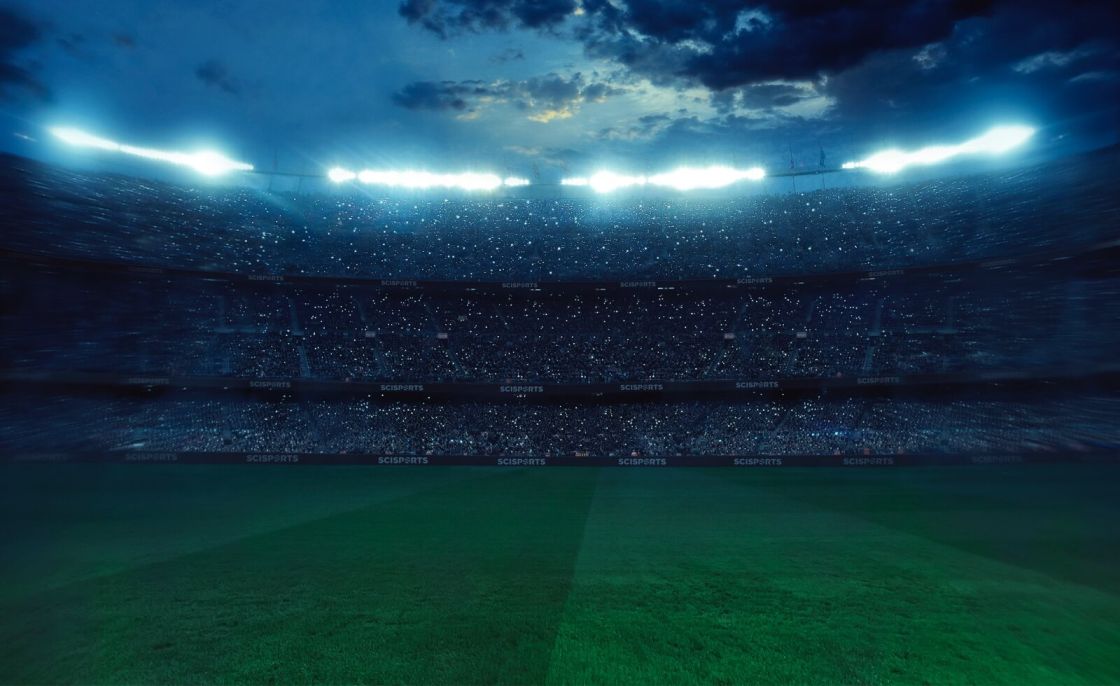 Amersfoort, 9 November 2022 – SciSports is delighted to announce a partnership with the Keuken Kampioen Divisie to supply all clubs with physical and tactical match insights.
For the next three seasons, all 20 second division teams will use the SciSports performance hub for their daily performance analysis needs.
Under the new cooperation, all clubs will get access to state-of-the-art tools that will lift their performances on the pitch and support their professionalisation off it. The agreement which commenced at the beginning of the current 2022/23 season, will continue until the end of the 2024/25 campaign.
The innovative partnership will involve SciSports working together with industry parties Panoris and Sportradar. Video footage that is captured through special Panoris tactical cameras is ingested by the SciSports optical tracking system that produces millions of data points per match. This is enhanced with Sportradar event data such as shots, tackles, crosses and more.
The combination of event and tracking data with video has been a pioneering step within elite football, as it provides more context across every key moment on the pitch. Users can now make better quality decisions through a more detailed analysis of match data.
SciSports plays a crucial role here by not only merging and enriching the data sets, but also visualising it to provide one-of-a-kind contextual insights in its data provider agnostic application.
Different staff members within the club, such as video analysts and performance coaches, will have easy access to this information which they can review, analyse and download all from one central application.
In a truly ground-breaking arrangement in international football, the second tier league of the Netherlands will have access to the same comprehensive and information rich set-up that typically is only available in the elite leagues. The long-term deal will allow club staff to establish a more advanced analysis workflow by using the cutting-edge functionalities of the platform.
The partnership which runs alongside our existing successful collaboration with the Eredivisie means that SciSports now serves the complete Dutch professional football landscape.
By using SciSports as a centralised platform, Dutch football now has one interconnected performance analysis system which encompasses professional football in the country as a whole. Supported by key stakeholder KNVB, this one-of-a-kind strategy will enable a truly collaborative and fully transparent process where all professional clubs across divisions share their data, video and knowledge.
Marc Rondagh, Head of Marketing and Commercial Development at Eredivisie talks about the unique partnership between Keuken Kampioen Divisie and Eredivisie: "Adding as well the Keuken Kampioen Divisie to this data ecosystem, Dutch professional football joins forces: all data is available for everyone, all models built on this data are available for everyone and as a result all insights too. In that way we try to make the Dutch football landscape as competitive as possible in an, I believe, internationally truly unique setup."
This relationship between the two divisions provides unique opportunities for inter-league data comparisons. Users across both tiers can now better understand what is needed to perform at each level. Further, there will be a continuation of workflows and analysis tooling regardless of promotion or relegation between the divisions. This consistency across divisions will provide unparalleled insight across the Dutch professional football set-up.
Marc Boele, CEO at Coöperatie Eerste Divisie, is happy with the new collaboration: "I do believe this partnership with SciSports and Panoris is unique in the world of football. As far as I know it is not common for second tier leagues globally to work with such technological advancements – all clubs in the Keuken Kampioen Divisie share their tracking data, event data and tactical feeds. Not only with each other, but also with Eredivisie teams and vice-versa. SciSports' Performance Center is the central hub where everything comes together to further extend the knowledge and insight of all clubs. This altogether serves the goal of boosting performance and raising the standard in the league and Dutch football as a whole."
Vincent van Renesse, CEO at SciSports added: "We are thrilled to enter into this partnership with the Keuken Kampioen Divisie. This partnership, alongside our existing one with the Eredivisie provides us with the great opportunity to work with performance and video analysts of all professional men football teams in the Netherlands. By working closely together, I'm confident that we can help teams from the second division gain even more insights to drive their on-field performance."
About SciSports
SciSports is the industry standard for football companies and is used to support any decision or action, every day, minute or second. SciSports provides actionable insights to improve football performance by enabling parties to get the most out of football data. Read more about SciSports at https://www.scisports.com.
About Coöperatie Eerste Divisie
In the Keuken Kampioen Divisie it is all about development, as a club, as a person and as a professional. This applies to players, but moreover to managers, directors, analysts and fans.
The Keuken Kampioen Divisie is an important stepping stone to reach the highest level, both for players and coaches. The league is driven by the following three core values: accessible, regionality and development. Read more about Coöperatie Eerste Divisie at https://keukenkampioendivisie.nl.
PERFORMANCE ANALYSIS
Gain insights on team and player performance for both tactical and physical metrics
ABOUT US
SciSports is a leading provider of football data intelligence for professional football organisations, media and entertainment