Using data intelligence to find Europe's next South American stars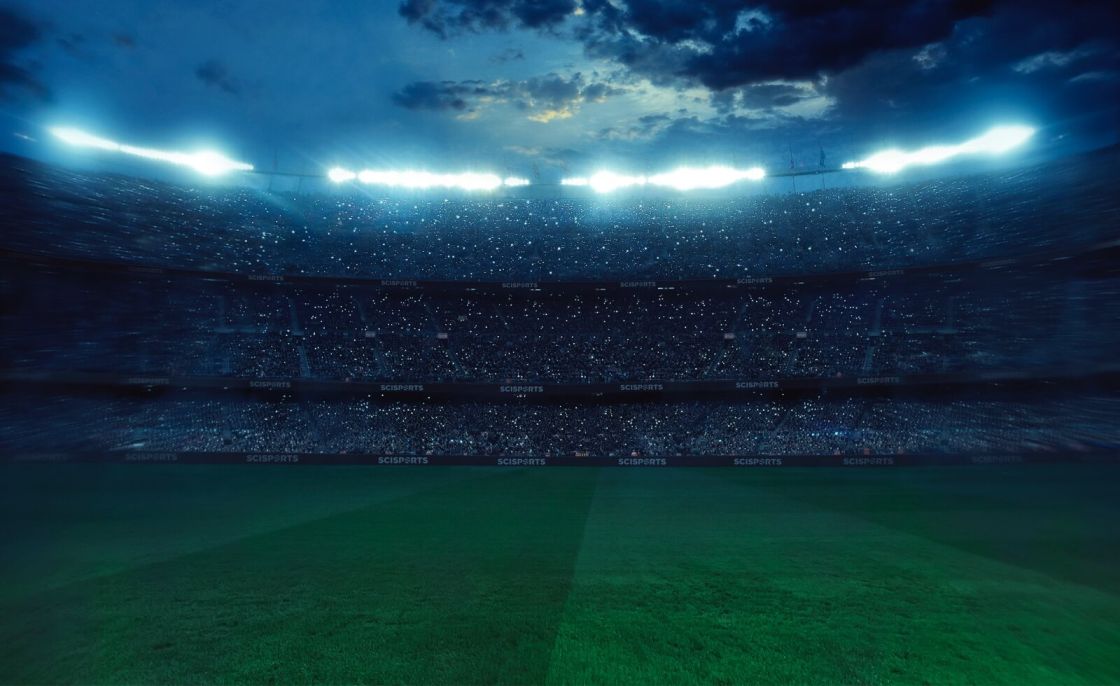 The pedigree of South America football has been high throughout the 20th and 21st century history of football, with the likes of Brazil and Argentina dominating on the international stage, Uruguay winning the first ever World Cup, and a recent uprise in fortunes for nations such as Chile, Mexico and Columbia.
One precedent that has been set over the years though is the lucrative lure of Europe at club level – seemingly hometown clubs in South America can prove to be a stepping stone for talent looking to excel at some of the world's biggest clubs.
Real Madrid are just one of the European giants who have been famed for utilising such resources, and a current reshuffle to focus on youth sees Brazilian youngsters Vinícius Júnior and Rodrygo getting a look in at the Bernabéu.
Today, we outline three young South Americans who could be set to make it big in Europe.
Brazil: Matheus Cunha – Hertha BSC
Our first hot prospect is already a competitive name in the squad at Hertha Berlin in the Bundesliga.
In fact Cunha is more than just a prospect in the German capital, ranking as a key player in the team with the highest SciSkill Rating (96.2) of any player at manager Bruno Labbadia's disposal.
Primarily a centre forward, the Brazilian first opted for European pastures in 2017 as he left Coritiba for Swiss side FC Sion.
A move to the Bundesliga followed with Leipzig in 2018, though limited opportunities came by before joining Hertha in January 2020.
His pedigree is certainly now building with a more regular role at his new club and regular game time has taken him to just shy of 50 Bundesliga appearances – Cunha started seven of Hertha's last 10 league outings in the 2019/20 season.
The former Leipzig man scored five goals during that run of games – four of which coming in four games either side of the enforced two-month break in the season.
Such progress can help us analyse his progress and potential – and his SciSkill Rating has risen exponentially in the last six months as shown in the SciSkill Development graph below.

Figure 1. Cunha is predicted to reach his SciSkill Potential of 117.6 in five years.
Cunha's progression can also be tracked through his contributions in the Bundesliga last season, where he improved in many areas of his game.
Having played under 900 minutes in the campaign it is harder to get a whole picture in terms of the season. However, Cunha ranked highly compared to other centre forwards in the league when using the Contribution Ratings metric.
His dribbling and passing ranked as his best assets and these can be broken down into different types – for example, out of 11 different passing types Cunha's strongest were the long pass and the switch.

Figure 2. Cunha boasts a similar attacking contribution to Marcus Thuram and Erling Haaland.
After starting the first two games of the season in League and Cup, the Brazil under-23 international looks like an important squad member for the season and be sure to look out for his name throughout this current campaign and beyond.
Argentina: Alexis Mac Allister – Brighton and Hove Albion
Scottish by name, Argentinian by nature – Alexis Mac Allister moved to England in 2019 with Brighton huge admirers of his ability.
Mac Allister has distant Scottish ancestry, but it is in England where he is pushing to play in one of the world's most competitive leagues.
The 21-year-old Argentine spent parts of last season at both Argentinos Juniors and Boca Juniors back in his home country before featuring regularly for Brighton in the Premier League post-lockdown.
He may have thought the opportunity had gone after making his debut in March only for the season to be halted a week later, nonetheless, the midfielder featured in the last 10 matchday squads of the season – starting in four games including against Liverpool and Manchester United.
Mac Allister proves effective in various roles across the frontline, starting this season off on the left of midfield in two EFL Cup victories where he has recorded a goal in both.
In last season's Premier League campaign, he predominantly played in an attacking midfield role, typically behaving most like an Advanced Playmaker as seen in the Playing Style Blueprint.

Figure 3. Mac Allister played mostly as an Attacking Midfielder in the 2019/20 campaign.
The youngster is already being gelled in well by manager Graham Potter who has a reputation for developing youth, and it's not only at club level where he is being given the opportunity after he made his first two Argentina appearances in friendlies back in September 2019.
Uruguay: Darwin Núñez – SL Benfica
Benfica is a hotspot for youth development and at 21 it should be a great way for Núñez to further his career.
The Uruguayan centre forward has already been in Europe for a year since leaving Peñarol in the summer of 2019 – a club he joined at the age of 14.
Leaving the first division side may prove a good omen if past players are anything to go by – with current manager Diego Forlán going on to have an impressive goal-scoring record at some of Europe's biggest clubs including Atlético Madrid and Villarreal.
And Núñez's early exploits have already seen him snapped up by a big name – his first season in Europe saw him net 16 goals in Segunda División (LaLiga 2) with UD Almería.
Núñez boasts the potential to become a key player at Benfica, with a potential SciSkill rise in his career of 28.5 as it stands.
A concentration on youth has seen new manager Jorge Jesus seal five summer signings – four of which are under the age of 25 and of South American origin.
The striker helped UD Almería to a fourth place in Spain's second division and his attacking contributions certainly helped in a largely successful campaign.
One of Núñez's strong attacking elements was his dribbling where he ranked second highest in terms of the league's strikers – with dribble into the box and carry being particularly strong points.

Figure 4. Núñez ranked first for contributions dribbling into the box and carrying the ball.
He proved a focal point in a regular 4-2-3-1 formation and he will hope to have the same type of influence at a higher level in Portugal this season – already registering two Liga NOS assists in Benfica's first two league games of the new season.
Compare players from all around the world on SciSports!
Working in the professional industry and want to analyse a player of your choice? Start your SciSports Platform trial now and get access to the latest data insights.