Spin-off SciSports has its breakthrough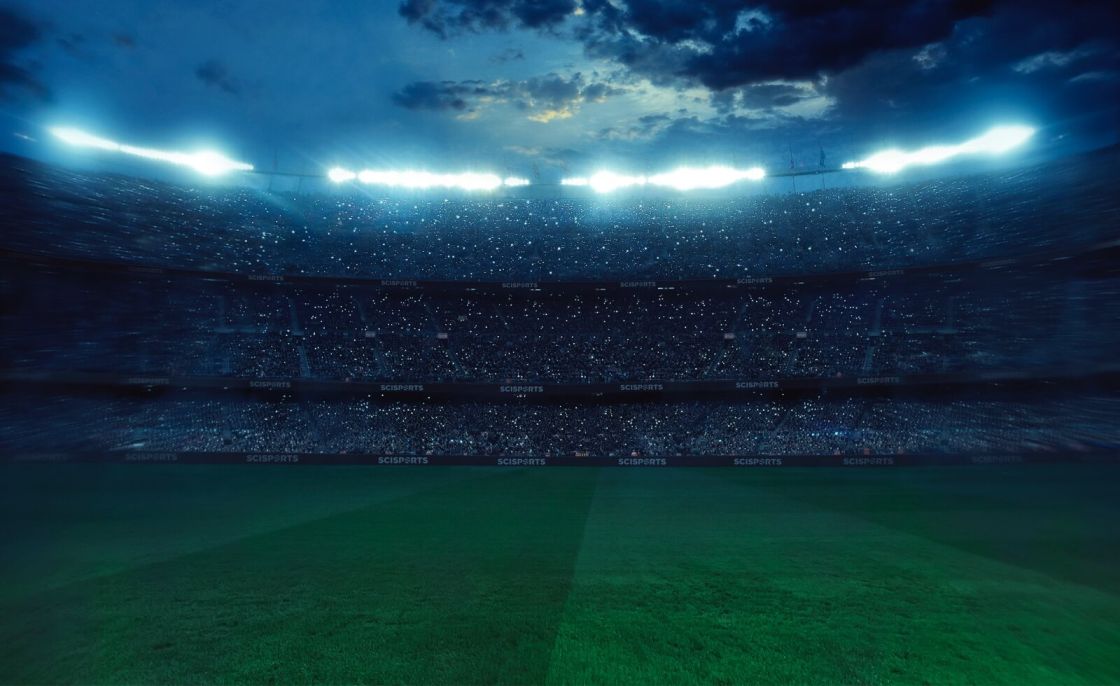 A phone call with Marc Overmars, a lunch with Bryan Roy, a bi-weekly visit from Heracles-captain Mark-Jan Fledderus. Everyone in the world of football seems to want something from the data analysts of SciSports. The company of former UT-student Giels Brouwer is growing fast. So fast that the spin-off might grow to become a million-dollar business.
"Last summer we really took off", Giels Brouwer tells with a big smile. And how! SciSports is growing rapidly. Brouwer, former student Engineering Management and 'chef de mission' of the company that analyses football data, is filling one vacancy after the other. Presently, he employs 37 people, 22 of them full-time.
Professional football players regularly visit the Gallery, the location of SciSports' headquarters. Brouwer is doing business with clubs such as Lazio Roma and HSV, calls with Marc Overmars and has lunch with former Dutch international Bryan Roy. "Cool right? Those are my old heroes. Even cooler is that they believe in our product." And to cap it all, last month SciSports landed an investment of 1.35 million Euros.
Turning point
How different the situation was less than a year back. His two collegebuddies with whom he founded SciSports in 2012 left the UT spin-off for a job and to go back to college and his own savings were nearly depleted. The turning point came in the summer of 2015. "We were making steps, but it wasn't going fast enough", Brouwer explains. Until Rapid Wien reached out. The Austrians where the first foreign club that bought a player based on SciSports' advice. "We knew then that we shouldn't keep our focus on Dutch clubs, but had to extend our attention abroad."
The switch was flipped. Or in Brouwer's words: "We got a different mindset. Before the summer we were solving small problems daily to make ourselves better, without believing we were already really good. After the deal with Rapid Wien, we knew that our product was much better than we thought."
Data analysis
It showed. Last year, SciSports conducted business with fifty clubs, among them Heracles, PSV, Valencia, Besiktas and Lazio Roma. Furthermore, Brouwer and his colleagues switched to a different revenue model. Previously, SciSports wrote separate reports and advices, for example about player transfers. Currently Brouwer is aiming for monthly and yearly contracts with clubs. So far, that strategy is going well. The spin-off now has nine Dutch clubs and six foreign clubs in its portfolio.
'We want to be the data intelligence department of the clubs. Big clubs like Manchester City have their own data team, but most professional football organisations do not have the resources for that. Those clubs have a lot of data, but it's about getting the intelligence from that data. That's what our data analysts are for.", according to Brouwer.
Nightclub
The data department for teams like Vitesse and Heracles is basically set up in the Gallery. There is a large reading table with the latest editions of Voetbal International (a Dutch football magazine, ed.), signed jerseys of Memphis Depay, Robin van Persie and Mark-Jan Fledderus are hanging on the wall and near the coffee corner a dugout is set up. The SciSports office in the basement of the Gallery is not trying to hide the fact it employs football enthusiasts.
The captain of Eredivisie club Heracles Almelo, Mark-Jan Fledderus, is stopping by at the office every two weeks to analyse his upcoming opponents. The SciSports-employees conduct several analyses. They do research for clubs on which striker or defender will fit in their team, but they also perform background checks. Brouwer: "We collect all of a player's information we can find on social media, in newspapers and on blogsites. For clubs, it's important to know if a potential acquisition is seen in a nightclub just before a big match."
Billion-dollar markets
Even more promising than this data-analysis is BallJames, a separate branch within SciSports. "This video-analysing system can, based on 3D data, determine what the heading power and shot velocity of a player is, what the off the ball movement of a team is and the quality of a player's touch.
This provides a ton of information for players and coaches. But it's more than that. Brouwer expects that the gaming industry, with its many online football games, and the media will become interested as well. "Those are billion-dollar markets. Everything points to BallJames becoming big, bigger than SciSports. We're still in the pilot phase, but next season we want to be able to analyse the images in the stadium in real time. A person watching TV would be able to see what Robben's speed was in a one-on-one situation. How great is that?"
Growing spurt
BallJames is now operating on a loss, but Brouwer expects that new investments will present themselves in in the near future. According to him, the company's growing spurt is far from over. The current 22 full time employees could rise to 40 by the end of 2016, he estimates.
Can SciSports look forward to a similar future as Thuisbezorgd and Booking.com, two million-dollar companies who both started as a studentproject at the campus? Brouwer smiles meaningfully. "That would be awesome. If BallJames will work, it can go fast. Really fast. Every football club I'm talking with, wants to have it."
Brouwer does not dare to predict where this growth will end. "That's not something you want to focus on. To get as big as possible as soon as possible should not be a goal. It's about our products making the world of football a little more beautiful."
SERVICES
We are a solution to the growing need for accurate data and new insights
JOIN OUR TEAM!
Just like football clubs, SciSports is always looking for the right players