How Adama Traoré has taken his game to the next level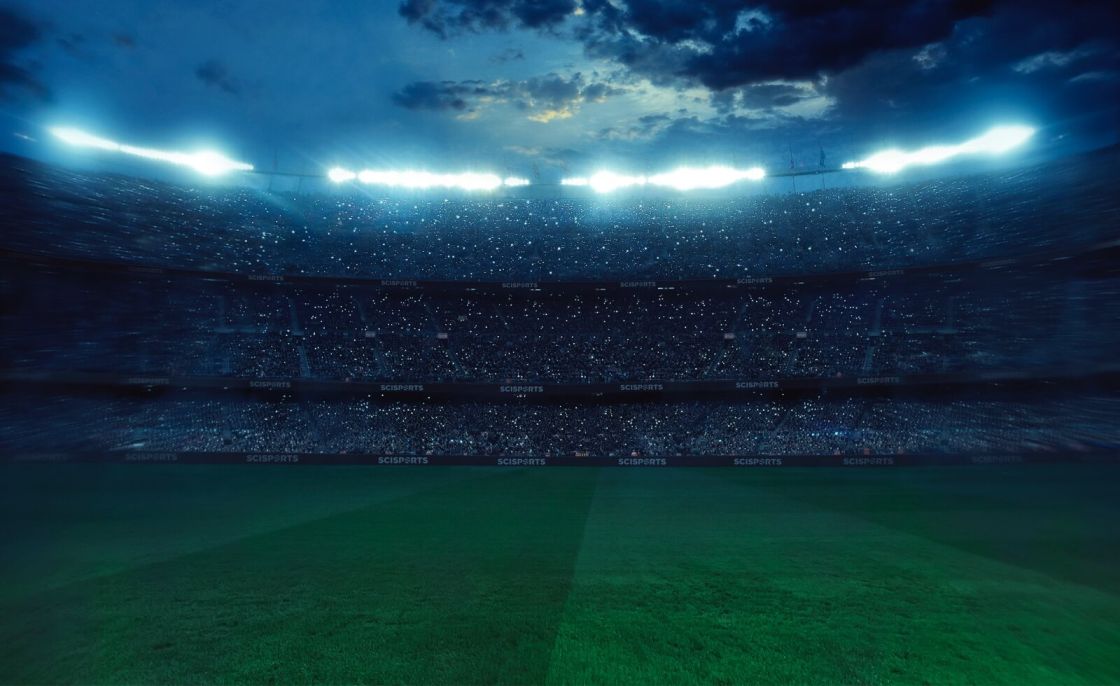 This time five years ago a young Adama Traoré  most certainly won't have envisaged the path he has taken to the higher reaches of the Premier League.
The young Spaniard has been on a journey that has taken him from Barcelona to Wolverhampton – with a few pits stops in-between.
Nonetheless, a few bumps along the way haven't derailed the speed machine that is Traoré and now he's stopping defenders in their tracks.
But just how did the 24-year-old become the menacing winger that he is today?
After a 12-year youth career at Barcelona, Adama Traoré penned his first professional contract back in 2013.
Traoré who was born in the Catalan region to Malian parents – featured at the club from the age of 8 before his bow for Barcelona B in 2013.
The Spanish Youth International made his solitary first team league appearance for Barcelona's first team later that year – replacing Neymar in a 4-0 win over Granada at just 17 years and 9 months old.
His career at Aston Villa arguably evades many people's minds – but manager Tim Sherwood saw the potential there for all to see back in 2015 when they signed Traoré on a three-year deal.
And five seasons on the wing wizard has found his feet in the Premier League with Wolverhampton Wanderers after a spell in the Championship with Middlesbrough.
There is scope for Traoré to improve further on the back of an affluent season after six goals and 10 assists in 43 games in what has been a hectic season for a Wolves side that qualified for a Europa League campaign against the odds in 2018/19.
A SciSkill rating of 91.7 and a Potential SciSkill of 104.3 gives further proof that Traoré can become one of the League's best in his position.
An 'unpredictable' career to date
A number of questions and myths have always arisen during Adama Traoré's time in England – most surrounding his erratic nature at times on and off the pitch.
He is known for his sheer athleticism and speed, although his final product has been disregarded by English fans and left those who support him frustrated throughout the last few years.
Much has changed this season though as he has accustomed in his second season with Wolves.
After a few appearances at right-wing back earlier in the season, taking up his obligatory position on the wing has been fruitful and profound interest has come from big performances in wins against Champions Manchester City.
Three of his four league goals this season have come against City including scoring both goals in a 2-0 win at the Etihad Stadium in October, gaining interest and much admiration from Liverpool.
As well as helping out the European Champions towards potentially dethroning City, Traoré and Wolves have themselves featured in a long-haul European campaign
Wolves progressed from the qualifying rounds of the Europa League in July 2019. And up until the season's prolonged break Traoré has featured in twice as many minutes as last season.
There is always opportunity in an offensive sense when he is on the pitch, with 14.4 dribbles and 23.9 offensive duels (per 90 mins) further proving the potential he provides in attacks.
His performance statistics are comparably better in most attacking areas of the field, and even though his dribbling stats are as impressive, his contribution in terms of passing and crossing is much improved from last season.
Figure 1. Adama Traoré's overall contribution in the 2018/2019 season
Looking at the Contribution Ratings metric, we can see that Traoré's offensive impact from passing and shots last season was incomparable to the other factors in terms of his game.
This season, however, both of these statistics are above average for Traore and arguably overall, his offensive contribution makes him one of the most influential wide players in the league.
Nonetheless, his crossing and dribbling are the standout factors as seen in the graph below.
Figure 2. Adama Traoré's attacking contribution in terms of crosses
In terms of crossing, his contribution per 90 mins is in the top 5 and is definitely a key to unlocking the heading credentials of striker Raúl Jimenéz
After assisting a Jiménez header against Liverpool in January, the pair were registered as the most successful attacking partnership in terms of combinations in the Premier League at the time – the pair have combined for eight goals this season in the league alone.
Will the wolf be hunted down?
Traoré certainly won't be used to looking over his shoulder, with leaving defenders in his wake a weekly feature when he is on the ball.
Decision making is key to the former Barcelona youth's development and a key to polishing his game – though the ingredients to make him one of the best are starting to mix.
Even though the lure of interest may take his eye off the ball, Wolverhampton is certainly a brilliant place for him to continue his progression.
With Jorge Mendes connections, the club have managed to lure many stars from both Portugal and Spain, and the potential for yet more growth remains with Wolves vying for Champions League football if the season manages to resume.
What is next to unknown to many with football's return a long way off, nevertheless, at only 24 there is most certainly plenty more to come from Adama.
Want to analyse a player of your choice?
Start your SciSports Platform free trial today and get access to all the latest data insights.