The player roles of AS Roma's centre back candidates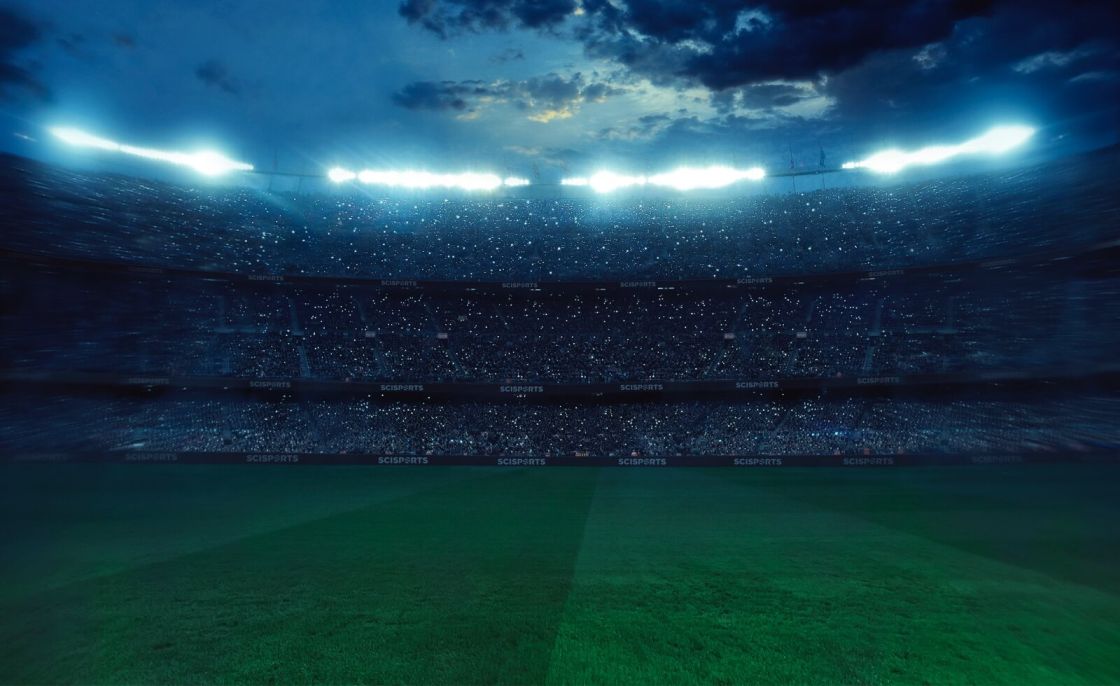 When searching for a specific centre back that matches your playing style, it can be hard to differentiate between a sea full of different centre back options. For this reason, we created the Player Roles model. This model defines different types of players by giving them one or multiple player roles. In this way it is easier to scan for the exact player you are looking for without having to put endless effort and time into it. In this blog we're taking a look at the centre back options of AS Roma by defining their player roles to show you how our model can be used.
Different types of centre backs
For a centre back, we defined three different player roles: Ball Playing Defender, Ball Winning Defender and Stopper. We will give a brief explanation of every role below.
Player role: Ball Playing Defender
The Ball Playing Defender is a defender with excellent passing, on the ball and dribbling skills, combined with vision in the build-up. He can provide his midfielders with short fast passes opening up play and has a pin-point long ball to cut through the opposing defensive line when needed.
Player role: Ball Winning Defender
This type of defender excels in intercepting passes and through balls due to his excellent positioning and reading of the game. He has good acceleration and tackling skills and provides his defensive line with cover, especially useful when playing with a high defensive line. This defender tends to be a little smaller in posture and can therefore be somewhat weaker in aerial duels.
Player role: Stopper
This type of defender is mainly used to mark and get into duels with the opposing striker. Second to that he eliminates the aerial threat from long balls. Most of these defenders exceed the height of 1.90m and are physically strong. Due to their posture these defenders tend to be slow on the first meters and can appear somewhat clumsy.
Necessary changes were made in AS Roma's defensive line
The football club from Rome has been one of Italy's top clubs for a long time now. Last season they finished sixth in the Serie A, which was a bit of a disappointment seeing they finished second or third in the previous five years. Last season they had to endure 48 goals against, which was way more than the previous seasons. Something needed to change.
During the 2019 summer transfer window they sold a lot of players, including two centre backs: Konstantin Manolas was sold to Napoli and Iván Marcano was sold to FC Porto. Manolas' transfer to Napoli belongs to the top 3 outgoing transfers in AS Roma's club history, as he was sold for a reported fee of €36 million. Other big outgoing centre back transfers over the last years: Antonio Rüdiger to Chelsea FC for a reported fee of €25 million and Mehmet Benatia to Bayern München for a reported fee of €28 million. Benatia plays for Al-Duhail Sports Club in Qatar nowadays.
The departure of centre backs meant they had to buy/loan new options for the coming season, which they did. Lone deals were made with Chris Smalling from Manchester United and Gianluca Mancini from Atalanta while Mert Cetin came in from Genclerbirligi on a permanent transfer.
What about AS Roma's current options?
Federico Fazio
First up is Federico Fazio. The 32-year-old Argentinian centre back came to Roma in the 2016-2017 season, after he was loaned from Tottenham Hotspur. AS Roma was impressed by his performances and decided to buy Fazio in the 2017-2018 season. He has been an important asset for Roma's defense for the last two seasons and played almost every game. Next to that, Fazio became Olympic Champion with the Argentine Olympic team and has played three matches for the first national team of Argentina.
In the image above you can see that Fazio possesses all three centre back player roles. This means he is a very versatile defender. The player role that fits him best is Stopper as Fazio is 1.95m, physically strong and likes to get into aerial duels with the opposing attacking line.
Juan Jesus
Next up is Juan Jesus. The Brazilian centre back is a completely different type compared to Fazio. As shown in the picture above, his main player role is Ball Winning Defender. Jesus likes to solve defensive problems with his pace and tackles. He is not a regular in the starting line-up. In the 2018-2019 season, he played in 20 out of 38 Serie A, some of them from the left or right back position.
Gianluca Mancini
One of the newly transferred centre backs is Gianluca Mancini. During the 2019 summer transfer window, Mancini came in from Atalanta for a one season loan spell. The 23-year-old Italian centre back started his career in the youth setup of Fiorentina, but in 2017 he moved to Atalanta where he quickly found a way to establish himself as a key member of the first-team squad. In the 2018-2019 season he played in 30 of the 38 Serie A matches and was an important defensive asset for the team, he even managed to score five goals.
Mancini can't be characterized by one particular role. At the moment the Ball Winning Defender fits most with Mancini's tasks and duties on the pitch. His speed and agility helps him to launch counter-attacks to a great extent. It will be interesting to see if and how Mancini will develop to a more specific role at AS Roma in the near future.
Chris Smalling
Another newly transferred centre back is Chris Smalling. The Englishman is loaned from Manchester United for one season. Smalling has been a starter for Manchester United for a long time. But, in the 2019 summer transfer window United bought Harry Maguire for huge money. Smalling saw that he had to give up his place in the starting line-up to the club's new purchase, and decided to leave the club to play for AS Roma for the season.
As shown in the picture above, Smalling has two clear player roles: Stopper and Ball Winning Defender. The player role that fits him best is Stopper. With his 1.94m he is a well-built defender who is very strong in the air.
Fill in the blanks
What can be concluded from the analysis of AS Roma's centre back position, is that they currently play with different types of defenders. On the one side they have Smalling and Fazio, who both possess the player role; Stopper. On the other side they have Juan Jesus, who possess the player role Ball Winning Defender, and Mancini who can't be labelled with one particular role. It could be the case that AS Roma specifically searches for different types of players, as they give them options to intervene their playing style.
—
Ready to explore the player roles of all other centre backs around the globe? Start your 14-day SciSports platform trial straightaway.