The wingers blossoming at SC Braga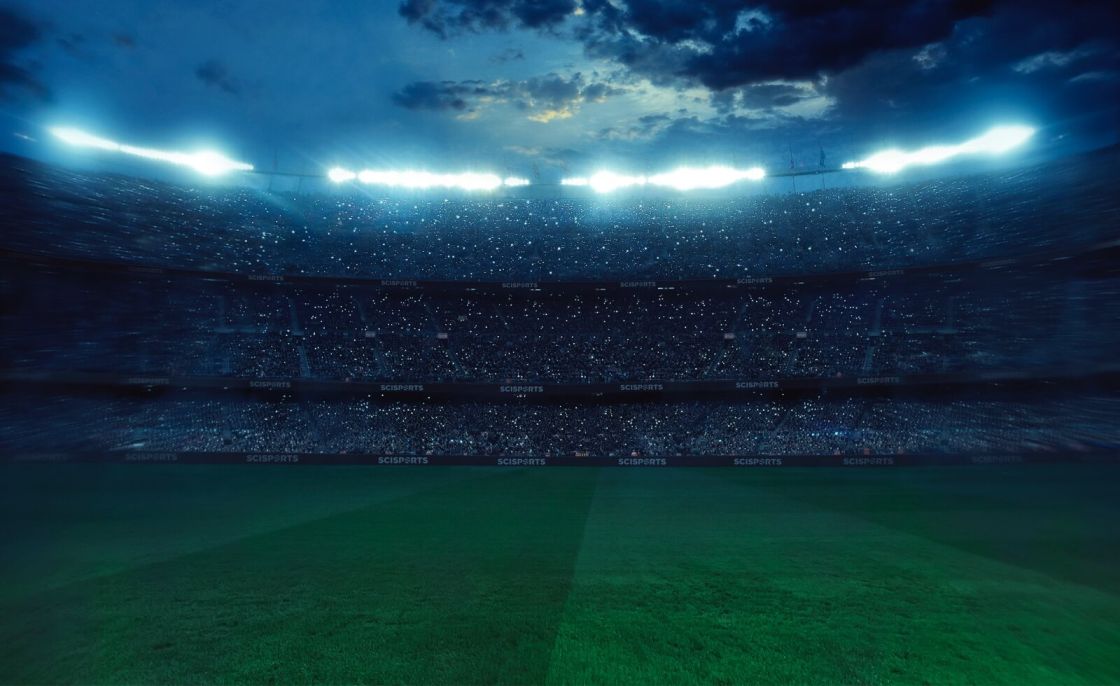 Portuguese top flight football returned last week – but just like across Western Europe a return to normality is still a long way off the cards with empty stadiums looking in tow for the foreseeable future.
SC Braga's iconic Cliffside Estádio Municipal home will be one of those – however, fans will be hoping that the team can etch themselves into the club's folklore and gain just a third top three finish in their Primeira Liga history when the team return to their home ground this Saturday.
And 2020 has been a roaring success in domestic terms with the Taça da Liga Trophy (League Cup) already within their grasp.
New manager Custódio has only taken charge of one game since his appointment in early March, but will certainly be hoping to guide the team to a strong finish – especially with the help of some sought after attacking exploits.
THREE IS THE MAGIC NUMBER
Despite such a formidable run in the league – albeit succumbing to a disappointing Europa League exit in between – it could yet prove to be a season of unrest for the North Western Portuguese club.
With nine games remaining Braga hold a three point gap over fourth place Sporting Lisbon, and a realistic chance of gaining a first top three finish and automatic Europa League qualification for the first time since 2012.
These hopes were dented on Friday night though as Custódio's 10 men conceded in the last minute to lose 3-2 at Santa Clara, and lose an 11 game unbeaten run in the league which stretched back to December.
The new manager has so far carried on implementing a 3-4-3 system, something which has been of benefit in 2020 to the team – and to some star studded wingers.
HORTA HOT ON DEFENDERS HEELS
Left winger Ricardo Horta is enjoying his most prolific season to date after joining the club from Malaga in 2016 on loan – a deal which was made permanent in July 2017.
With a crop of youthful talent to bed into the side, Horta has been ever present and missed only one of 24 Liga NOS matches this season.
Starting in all but two of those, he takes up an attacking position on the left, in close proximity to striker Paulinho and since a change of system under now former Head Coach Rúben Amorim saw Horta return five league goals in early 2020.
The 25-year-old has the highest SciSkill Rating of any member of the Braga squad – a rating of 85.2 a high in a consistent four year period for the wide playmaker.
Going forward his returns are only bettered by Paulinho, and in terms of his offensive contribution, his shooting is his most productive asset.
Comparatively, Horta has the second highest Expected Goals of any wide man in the league (15.1) ahead of Benfica's Pizzi (14.2).
While his contribution to the team in terms of goals is excellent, his hard defensive work also acts as a key to put pressure on the opposition.
Horta's defensive positioning is strength though and he doesn't commit fouls a lot when attempting to win the ball back for his team.
TRANSFER HAS NOT FAZED TRINCÃO
The La Masia of FC Barcelona has already produced one young prodigy in Ansu Fati this season, and as the club look towards life after Messi their attention turned to Francisco Trincão.
The 20-year-old has been bedded slowly into the Braga pack over the last year, but since the turn of 2020 has been a revelation and assured of game time.
In fact on arrival of manager Rúben Amorim in December 2019, Trincão was yet to make his full league debut but since has gone on to play in every league game.
It has been a phased approach though for such a gifted young talent – having only seen out 90 minutes three times.
There was enough evidence for Barcelona to acquire his services – a move he will make this summer – however and with a SciSkill Rating of 57.4 and a Potential SciSkill of 86.9 suggest there is certainly a lot of room to develop and improve.
Playing in a 3-4-3 formation in Portugal gives him freedom in the attacking phase, and showcase dribbling technique which sees him contribute to scoring goals more than all but one winger in the league – teammate Galeno.
Averaging 9.4 dribbles per match, Trincão also offers attacking influence with over 3 shots a game.
Such a record has led to the winger scoring 7 of his 20 shots on target – meaning he is impressively outsourcing his Expected Goals tally of 5.1.
With all these attacking components put together, the Contribution Ratings metric further proves that he has by far the best offensive contribution of any wide player in Liga NOS.
Figure 1. Francisco Trincão's attacking contribution is unrivalled by other Liga NOS wingers
GUTS AND GUILE FROM GALENO
As Trincão heads for the exit door, Galeno may look ahead to fill the void after joining from Porto last summer.
The Brazilian has featured in all but three League games, but despite finding minutes harder to come by since the start of the year due to form of Horta and Trincão it's in the Europa League that he has excelled.
In the group phase the 22-year-old recorded an impressive six assists and scored against Slovan Bratislava – a game where he was acting as a second striker.
Like his counterparts his attacking offerings are valuable to the team, and he completes 10.1 dribbles a game.
This is reflected by his attacking contribution, as mentioned earlier he offers more going forward in terms of dribbling than any winger in the league – piping Trincão to pole position.
Nonetheless, it's Galeno's defensive positioning and tackling which have proved important in breaking up potential attacks from the opposition, and his tackling stands out again better than that of any other counterpart in the league.
One contributing factor may relate to the game time in which he has played…
Galeno was a constant starter in the team until the arrival of Rúben Amorim as manager, but with this came a change in formation – allowing other attackers to flourish.
In 11 of the Brazilian's 13 starts in the league, the team were set up with four at the back and more defensive combinations than that seen in the formidable run the team has been on in the second half of the season.
Analyse a player of your choice
Start your free SciSports Platform trial today to access all the latest data insights.