Using data-driven insights to assess La Liga's young high performers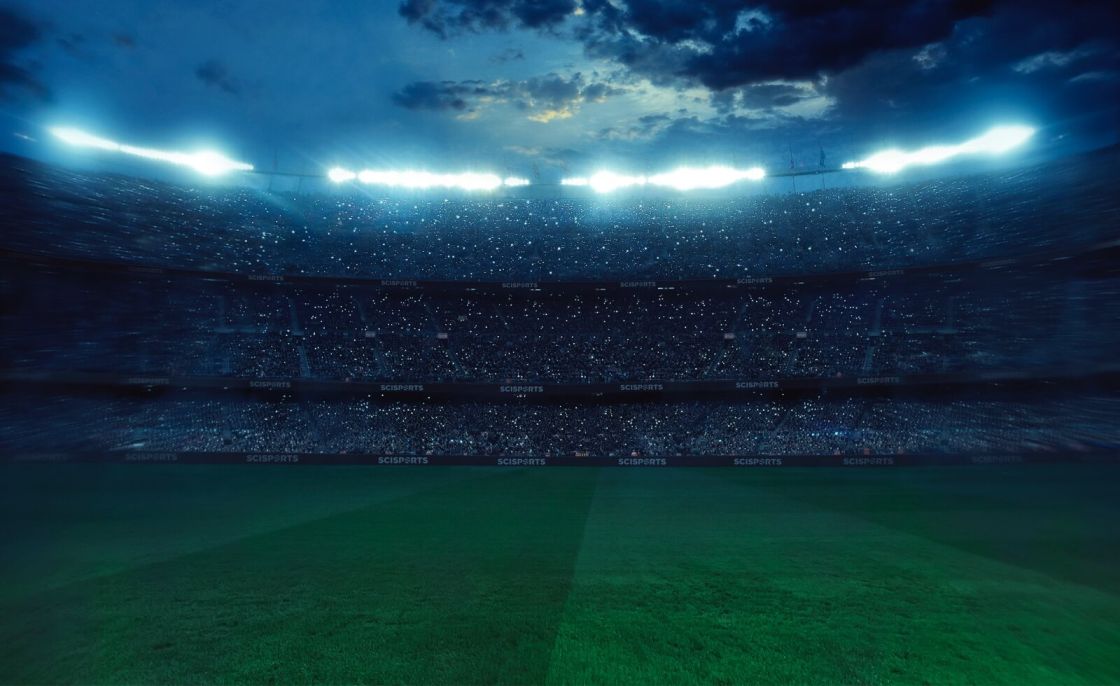 LaLiga plays host to some of the best young footballing talent across the globe, and it's not just an abundance of homegrown youngsters who look to it as their training ground.
Potential talents from across Europe and South America swarm to giants such as Real Madrid and Barcelona from a young age, while there is also a surge in academy youngsters coming through at the aforementioned club's at present.
This sets the scene for the rest of the league, and we search further afield to find the high performing youngsters making the most of first-team action across the division.
In today's search, we look for under-23 players who rate in the top third of the league in terms of a range of Performance variables.
SAMU CHUKWUEZE (VILLARREAL CF)
SciSkill: 90.9 Potential: 114.2
Villarreal's quest to gain a European spot once again is headed by a perfect attacking blend of youth and experience, with one of our high performers representing Unai Emery's side in attack.
Winger Samu Chukwueze is proving to be a collector's item. The Nigerian joined the club's academy ranks in 2017 and has since made over 100 appearances for the first team in three seasons.
He is the only Nigerian currently competing in the league and follows in the footsteps of the likes of Odion Ighalo and Kalu Uche to represent the nation in Spain.
The Wide Playmaker had solidified himself in the team even before Unai Emery took charge as he played 37 league games last season. Since then, he has carried on his form this campaign to be a consistent option from both the start and the bench before a recent groin injury.
Chukwueze ranks in the top 10% of under-23's this season so far in terms of overall performance, and we can compare his overall offensive and defensive contribution compared to other wingers in LaLiga using Performance metrics.
He ranks above average compared to his compatriots on the wing, and his Finishing ranks as a particular strength along with his Offensive Positioning.
The 21-year-old's development is clear to see and he is getting important game time across all competitions – a beneficial factor is Villarreal's Europa League campaign where he started in four of six games as they progressed to the knockout stages.
A SciSkill Potential of 114.2 gives the 21-year-old a higher potential than any one of his teammates, and he could well become a Key Player in the not-too-distant future.
ALEXANDER ISAK (REAL SOCIEDAD)
SciSkill: 85.1 Potential: 110.7
The 21-year-old forward sits in esteemed company in the top 10 of the LaLiga scoring charts in 2020/21.
12 goals to date already beats his figures for last season. Such a return helps him rank second of centre forwards in the league in terms of overall contribution – only Lionel Messi betters him which speaks volumes in itself.
Furthermore, his Finishing sets him out ahead of anyone – including Messi – as shown by the overall Finishing performance below.
Figure 1. Isak ranks highest for Finishing contribution out of LaLiga centre forwards.
SciSports Player Roles indicate that Isak typically behaves as a Poacher and a Target Man; such traits are more than justified as his Close shot and Finish shot are two main strengths.
The Swedish striker is certainly building quite a pedigree and already has over 70 appearances for Real Sociedad after starting his career at Borussia Dortmund.
He also has five goals for his country in 18 appearances, but it's in Spain that we could see him continue to progress for the years to come.
BRYAN GIL (SD EIBAR – ON LOAN FROM SEVILLA)
SciSkill: 59.0 Potential: 96.0
Spanish Under-21 international Bryan Gil has been a consistent starter for SD Eibar in LaLiga this season, and the winger is in fine form having added some goals and assists to his name of late.
Three goals and two assists since the turn of the year doubles his league figures previously met in Spain's top flight. Eibar are currently in the midst of a relegation battle but the destination has proved fruitful for Gil after moving from Sevilla on loan for the season.
His crossing has proved one of his most vital weapons and has earned him assists of late, but it's the rapid progression in the last year that will please both Sevilla and Eibar.
Figure 2. Gil's SciSkill has developed rapidly thanks to more minutes in LaLiga
A rapid SciSkill development of +15.1 over the last six months is a result of a vast increase in minutes on the pitch for the Hot Prospect, and he looks set to benefit from loan experience in the Spanish system.
While the 20-year-old may not yet be at the level of Chukwueze and Isak, continued development on loan with Eibar could eventually earn him a chance back at parent club Sevilla. The next few months heading towards the end of the season could be crucial for the youngster in looking to do exactly that.
Analyse players of your choice!
Are you working in the professional football industry and looking to use industry-leading data insights? Request a free trial with us below!