Using data to find high risers from the Serbian SuperLiga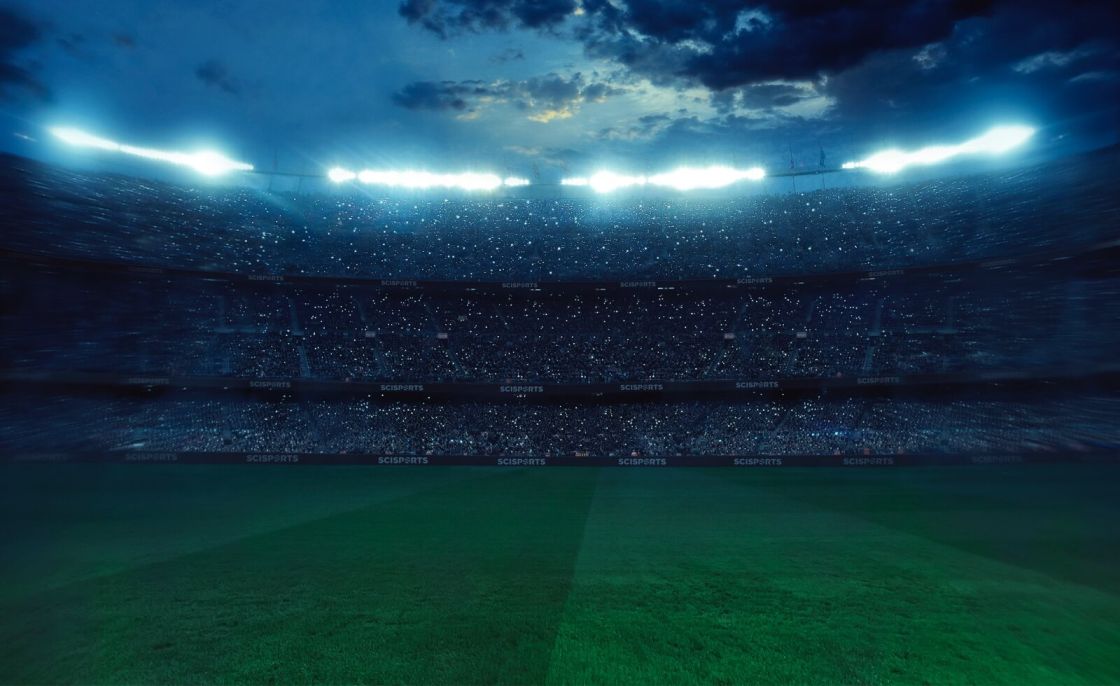 Since its creation in 2006. The Serbian SuperLiga title hasn't left the capital city Belgrade – and once again the forces of Red Star and FK Partizan are fighting to the finish for the converted title.
The pair have represented Serbia in the Champions League group stages and the Europa League knockout rounds in the 21st century, and in turn produced talents such as Nemanja Vidić and Lazar Marković who have played in a number of Europe's top leagues.
It is not just the Belgrade forces that are producing star homegrown talent, and youngsters from FK Cukaricki and FK Radnicki Nis feature in our list of high risers from the SuperLiga.
In this post, we look at some of the current crop of youngsters in Serbia who are both packing potential and proving their worth with top performances.
STRAHINJA ERAKOVIC (RED STAR BELGRADE)
SciSkill 59.0 Potential 88.9
Boasting the second highest SciSkill Potential of any of the Red Star Belgrade squad, Strahinja Erakovic looks set to feature as a Key Player for the SuperLiga champions in the future.
The 21-year-old has cemented himself as a regular starter in his second season as a contracted player; previously he gained experience of first-team football with Grafiĉar Belgrade in the Prva Liga (second division).
Having more than doubled his minutes from the 2020/21 league season, Erakovic has also gained reputable outings in European competition and at under-21 level for the Serbian national team.
There are multiple facets to his game which have made him standout – most notably his ability to typically behave as a Ball Playing Defender.
Dejan Stanković's side are no strangers to dominating games, and Erakovic sees plenty of the ball with his particular strengths including his ability to Carry and deliver a Chance Creation Pass.
Figure 1. Erakovic's performance metrics compared to other SuperLiga centre backs.
SciSports' Physical Indicators also specify that Erakovic is fast compared to other centre backs in the league – perhaps also influenced by his ability to cover at full-back on multiple occasions this campaign.
In the short term, the 21-year-old is experiencing rapid development in terms of his SciSkill Rating (+11.6) over the last six months, and the big games keep on coming as Red Star look to overturn a three-goal deficit in their Europa League last-16 tie versus Rangers tomorrow (17th March 2022).
JOVAN LUKIC (FK CUKARICKI)
SciSkill 53.8 Potential 85.6
FK Cukaricki are sitting pretty in third position in the SuperLiga with a ten-point gap back to their nearest challengers, and a fourth third place finish in eight SuperLiga seasons warrants high praise.
Throughout the competitions short history, no team has been able to break the Belgrade barrier between the league trophy and the rest of the divisions teams, but Cukaricki do have a Serbian Cup to their name in the period (2014-2015).
In the 21st century, Aleksander Kolarov is the standout star who has come through the ranks to feature on the European and world stage, and one of their next star talents could well be 20-year-old midfielder Jovan Lukic.
Having joined the club at under-17 level from Partizan, Lukic is nearing 50 appearances with the Cukaricki first-team.
Most of these have come domestically over the past one-a-half-years, although Cukaricki's progress to the third qualifying round of the Europa Conference League last summer did allow for some minutes on the European stage for Lukic.
He has also made four appearances for Serbia's under-21 side; his debut came in a 4-1 win over Armenia where Strahinja Erakovic registered himself on the scoresheet.
Typically behaving as an Advanced Playmaker and Box-to-Box Midfielder, the 20-year-old ranks highly compared to his league compatriots when it comes to Dribbling and Defensive Positioning.
STEFAN MITROVIC (FK RADNICKI NIS)
SciSkill 51.7 Potential 89.1
Mitrovic is a well-known surname when it comes to Serbian attacking prowess with Alexsander Mitrović scoring for fun in England, nevertheless the namesake we are profiling is no stranger to hitting the back of the net either…
Playing anywhere across the midfield, Stefan Mitrovic has provided seven league goals this season; this is only exceeded at Radnicki Nis by Milan Škrbić with nine.
The latter is on penalty duty – four of which he has dispatched – further proving Mitrovic's worth in providing more open play goals for his team than any other player and at such a young age.
The 19-year-old is by no means an understudy in the squad and he ranks as a Key Player and boasts the highest SciSkill Potential of any player at the club.
His potential rise of 37.4 is also far bigger than that of his teammates, and with this in mind we can closely assess his future predicted development.
Using SciSkill Development charts, Mitrovic is projected to reach his SciSkill Potential (89.1) by 2028.
Figure 2. Mitrovic's SciSkill Development
By this point the midfielder will only be in his mid-twenties, so who knows just what the next few years of his career may have in store.
Focus on a league of your choice!
Start your free SciSports Platform trial today and get data insights for professional players across the world.