USMNT Ones to Watch: A data-driven look at exciting American youngsters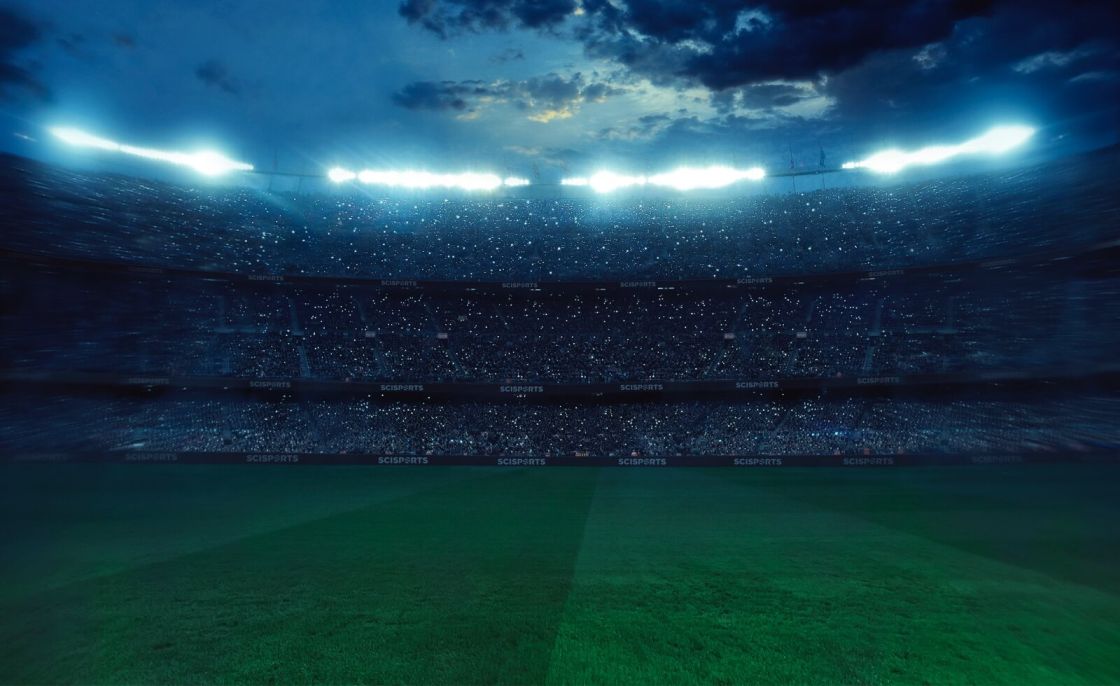 North America has produced some exciting young talent for European clubs in recent years.
Canadian pair Alphonso Davies and Jonathan David are thriving in top European leagues, with success for the former in the UEFA Champions League standing as a historic moment for North American football.
USA, too, has some exciting rising talents. Christian Pulisic tops that list with Weston McKennie and Tyler Adams both boasting careers at other top clubs in Europe. That success for the very best American players is proof that younger players will have the opportunity to make a similar impact later down the line.
A rapidly developing Major League Soccer structure will only enhance those chances for young American players who either seek success in the American game or look to reach a top club in Europe.
Today, we use data-driven insights to find four players who could be America's next big star.
Sergino Dest's move to Barcelona in the summer transfer window was the latest sign of American talent really taking to the stage in Europe. The right-back's development at Ajax makes him an exciting prospect for the future and one that will be interesting to track.
For this blog post, we will be looking to find America's next big star rather than discussing players already earning their stripes over a sustained period. To be able to do this, the SciSports recruitment platform will help in filtering players under the age of 23 and with a high SciSkill Potential.
Below, we take a closer look at four upcoming American talents.
Giovanni Reyna (Borussia Dortmund)
SciSkil: 42.6 Potential: 87.6
Reyna only left hometown club New York City last year, but he has already become one of the hottest names on the block in the Bundesliga. In a recent interview, Erling Haaland praised the youngster and predicted that he will be another great talent to come out of Borussia Dortmund.
Alongside other exciting players like Haaland and Jadon Sancho, it appears that Reyna made exactly the right choice in joining Dortmund last year. The Bundesliga side have an excellent track record of developing talent – including fellow American Pulisic – and the 17-year-old looks to be getting his chance in the first team this season.
During the 2019/20 campaign, he registered just 389 minutes across 15 appearances in the Bundesliga. However, he has already totaled 353 minutes in four appearances since the beginning of this season.
Figure 1. Giovanni Reyna's SciSkill has rapidly improved in recent months
Rapid development in SciSkill over the last six months has seen Reyna's Potential sky-rocket to 87.6 and continued performances for Dortmund will likely see that number increase over the years.
A goal and three assists in his first four Bundesliga showings illustrate a fantastic start to the season for the teenager.
Brenden Aaronson (Philadelphia Union)
SciSkill: 66.7 Potential: 99.1
Aaronson earned his first start for the USMNT squad earlier this year in a 1-0 win over Costa Rica and continued development at a young age shows promising signs for the future.
The 19-year-old has risen 10.9 in SciSkill over the last six months and his performances as an Attacking Midfielder suggest that there is plenty more to come. While still having areas of his game to improve on, he has thrived in specific areas of Performance this season.
As shown below, he has added great value in Counterpressing situations during the 2020 MLS campaign for Philadelphia Union.
Figure 2. Aaronson has added high value in Counterpressing situations
By ranking well in terms of Counterpressing, Aaronsen will look to also improve his performance in possession. He has so far shown some promising signs of development but becoming more confident on the ball and adding value to attacking situations will heighten his potential even further.
While there are areas of improvement to his game, the fact that he is regularly getting game time at a young age is the best thing to facilitate that development.
Gianluca Busio (Sporting Kansas City)
SciSkill: 47.2 Potential: 89.5
Busio's role as an influential player for Sporting Kansas over the last two seasons makes him an interesting one to watch in the future.
Most impressively, the 18-year-old has registered 2,274 minutes over the last two MLS seasons which makes him a particularly intriguing youngster. That level of first-team action has earned him a high potential of 89.5 if he continues at the same development rate.
The central midfielder ranks particularly well in aspects such as Dribbling, Offensive Positioning and Recoveries – three areas that can prove highly valuable in the middle of the pitch.
Figure 3. Busio ranks well in Offensive Positioning against other MLS midfielders
Typically behaving as a box-to-box midfielder last season, Busio will look to continue that development with more influence in the middle of the pitch for Sporting Kansas City. If the 18-year-old can add extended value in attacking situations, his role in midfield could include more responsibilities going forward.
George Bello (Atlanta United)
SciSkill: 45.2 Potential: 87.5
The 18-year-old left-back has registered 16 appearances so far in the 2020 MLS season which has seen his six-month development rise by 11.9. In line with his Potential, Bello is currently progressing at an impressive rate and subsequently showing reason to be excited.
After two loans to Atlanta United II, the left-back now looks ready to kick on in top-flight football under Stephen Glass. The manager's use of 4-2-3-1 and 3-4-2-1 formations enables the 18-year-old to learn his trade in traditional full-back and wing-back positions, both of which should help his long-term development in senior football.
With high performance in Recoveries and Pressing, the left-back has demonstrated his ability to provide a high work rate on the left flank. However, adding more well-rounded qualities in possession will help continue his development over the coming seasons.
If Bello can start to offer more with the ball at his feet, he could become one of the most exciting full-backs in the MLS over the next few years.
Find the next talents within the SciSports platform!
Working in the professional industry and want to analyse a player or team of your choice? Start your SciSports Platform trial now and get access to the latest data insights.