Scouting the next crop of exciting French wing backs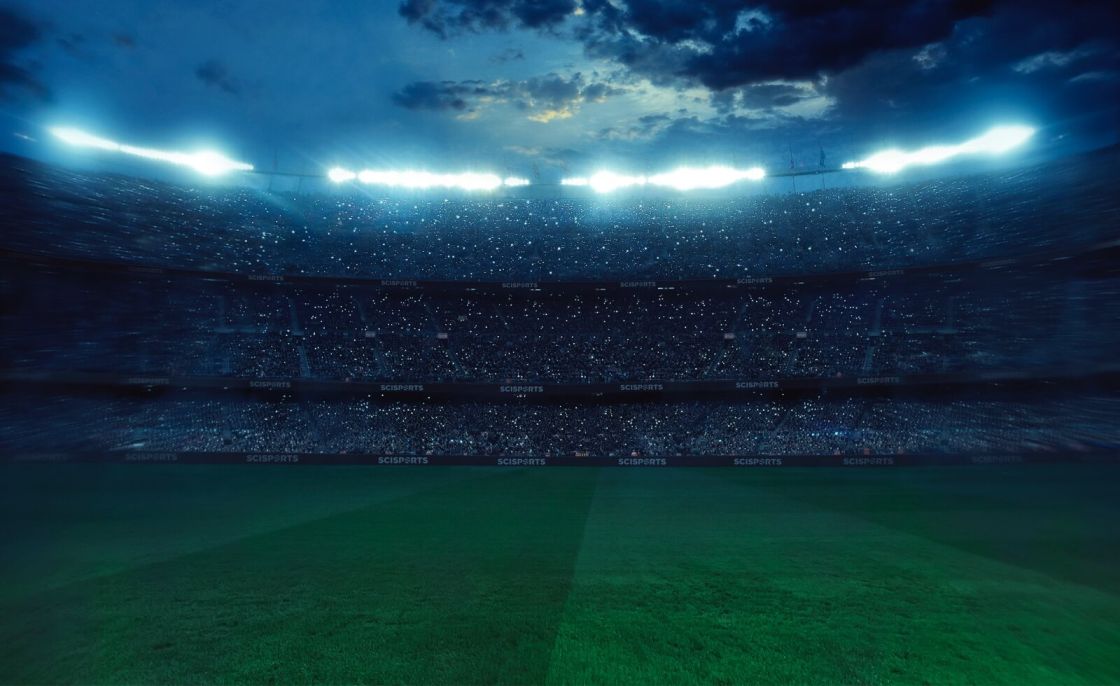 The upcoming Qatar World Cup in November 2022 promises to be yet another landmark occasion for one of the finest French national teams ever assembled.
After World Cup glory in 2018, 'Les Blues' fell short of the standards set by themselves in Euro 2020; now they have a chance for redemption and legendary status in one.
With a host of young talent in the ranks, Didier Dechamps' side have plenty of options in each position looking ahead to a promising future.
In this post, we use the SciSports Recruitment Application highlight some of the best homegrown defensive left and right backs who are showing all the capabilities to take their place in the squad in the future.
Wing-backs are becoming increasingly important in the modern game. Players with this profile are highly involved in offensive actions mostly comprising of crosses, dribbles, overlapping runs and chance creation in wide areas. They also contribute towards defensive actions such as pressures, tackles, fouls and duels- although to a lesser extent.
SEARCH CRITERIA
Within the Recruitment application, we have used the following credentials to outline our search.
Age: Under 21
Nationality: French
Position: Right Back/ Left Back
Player Role: Wing Back
SciSkill: Above 60
Overall Performance: Top half of the league
Figure 1: Our applied filter give out the following search results
These filters have helped narrow down our search and below we look at the top 3 options within the results.
GIULIAN BIANCONE (ESTAC TROYES)
SciSkill 69.5 Potential 91.4
After three seasons in Ligue 2, Troyes returned to the French top flight this term and they find themselves in what could turn out to be one of the tightest relegation fights of recent times.
The bottom five teams in the league are only separated by one point (as of February 14th), but Troyes have a better goal difference than all their counterparts.
Throughout the season their defensive resolve has proved stronger than nearly all the teams in the bottom half of the league, however, they slumped to an out-of-character 5-1 defeat against Brest at the weekend.
One player that has proved a stand-out signing for the club this season is France under-19 international Giulian Biancone; a young versatile full-back who came in with a homegrown pedigree and much needed experience of top-flight football.
The 21-year-old rose through the ranks of the AS Monaco academy, but with first team appearances few and far between Biancone ultimately spent two seasons on-loan with Belgium's Jupiler Pro League outfit Cercle Brugge.
From 43 league starts over two seasons in Belgium to being a Ligue 1 regular, how exactly has Biancone proved a vital asset to the team?
According to SciSports Player Roles, Biancone typically behaves as a Wing Back, and throughout the campaign he has played both on the left and right flanks in varying attacking/defensive roles.
Figure 2. Giulian Biancone's player role this season.
Troyes have played with multiple formations this season which is the main root of this movement; helped further by a mid-season change in manager as Bruno Irles now takes charge.
Looking at Biancone's Performance metrics, he also ranks above average compared to other full/wing backs in Ligue 1, and his attacking threat is highlighted with his Finishing and Offensive Positioning proving particular strengths.
The short-term target is for Troyes to stay in Ligue 1, nevertheless, Biancone certainly looks primed for playing in Ligue 1 for years to come.
MELVIN BARD (OGC NICE)
SciSkill 63.3 Potential 90.2
Melvin Bard's rise to being a Ligue 1 regular has some likeness to that of Giulian Biancone, with the former starting out his youth career at French giants Lyon.
The left-back – who has featured with the national team up to under-21 level – took the opportunity to seek pastures new in the summer of 2021 and so far, the move to Nice is paying dividends.
Most of Bard's minutes for Lyon last season came in the Coupe De France, and he had previously spent time playing for the club B team in France's fourth division.
Despite featuring in 14 Ligue 1 games for Lyon in 2020/21, Bard joined Nice ahead o0f the new campaign and has risen to the occasion with his new employers.
It was Lyon who got the upper hand and beat Nice 2-0 in their latest Ligue 1 match, however, the league table tells a different tale as the latter have the second best defensive record in the league behind leaders PSG and are pushing to secure Champions League qualification and a highest league finish in five years.
When looking at the contribution of Bard to Nice's success this season, his strengths include Crossing, Prevention, and Defensive Positioning.
Figure 3. Melvin Bard's Ligue 1 contribution compared with other full/wing backs.
He is certainly developing well with his new parent club and although his SciSkill Rating (63.3) would suggest he is a Rotation Player in the Nice ranks, he is certainly overachieving in this capacity and isn't far off becoming a Key Player.
Such a rise to prominence in Ligue 1 has also resulted in his SciSkill Development hitting a skyward trajectory; A SciSkill rise of +17.1 in six months backs-up this notion.
ADRIEN TRUFFERT (STADE RENNAIS FC)
SciSkill 73.6 SciSkill Potential 104.2
The youngest of our rising stars, 20-year-old Left Back Adrien Truffert has profited from opportunities to feature heavily both in the league and in Europe this season with Stade Rennais.
After signing his first professional contract with the club in 2020, Truffert now has 60 appearances to his name for Stade Rennais, including five Champions League outings in 2020/2021 and five UEFA Conference League starts this season.
'Les Rennais' eased through their group to the knockout stages of Europe's newest cross-continent competition and are one of the worthy favourites to win the entire competition.
Winning the trophy would give them a UEFA Europa League place for the 2022/2023 season, but the main focus is securing this through their league form.
Despite breaking into the side last season and becoming a prominent starter, Manager Bruno Génésio has managed Truffert's game time to an extent this season.
The 20-year-old has started nine league games and appeared as a sub in eight; he has to battle for a starting place with the more senior option Briger Meling who has started 15 Ligue 1 matches so far.
Typically behaving as both a Wing Back and as an Inverted Wing Back, Truffert is nearly always deployed at the left of a back four – this doesn't stop him being a real threat offensively though.
He has scored three goals in the campaign and his Physical Performance shows that he has a High Stamina compared to his Ligue 1 compatriots.
Figure 4. Adrien Truffert has the potential to even be a first team player at a club like Paris Saint-Germain.
All in all, Truffert is a Hot Prospect, with the potential to become a Key Player at much higher level; his SciSkill Potential of 104.2 ranks as one of the highest in the squad.
WHAT NEXT FOR THESE BRIGHT YOUNG STARS?
The conveyor belt of talent rolling out of France's academy set-ups is priming the national team for a sequence of international domination, and Les Blues will undoubtedly go to the FIFA World Cup in Qatar as favourites to retain their title.
Despite the showpiece event and the 2024 European Championships being a potential stretch for our options to break into contention, there is every hope they will get their chance sooner rather than later given the excellent nurturing of homegrown talent in France.
SEARCH FOR YOUR OWN FUTURE STARS
Sign up for a free Scisports Platform trial now to get access to the latest data insights.