Analysing the array of attacking talents at Bayern Munich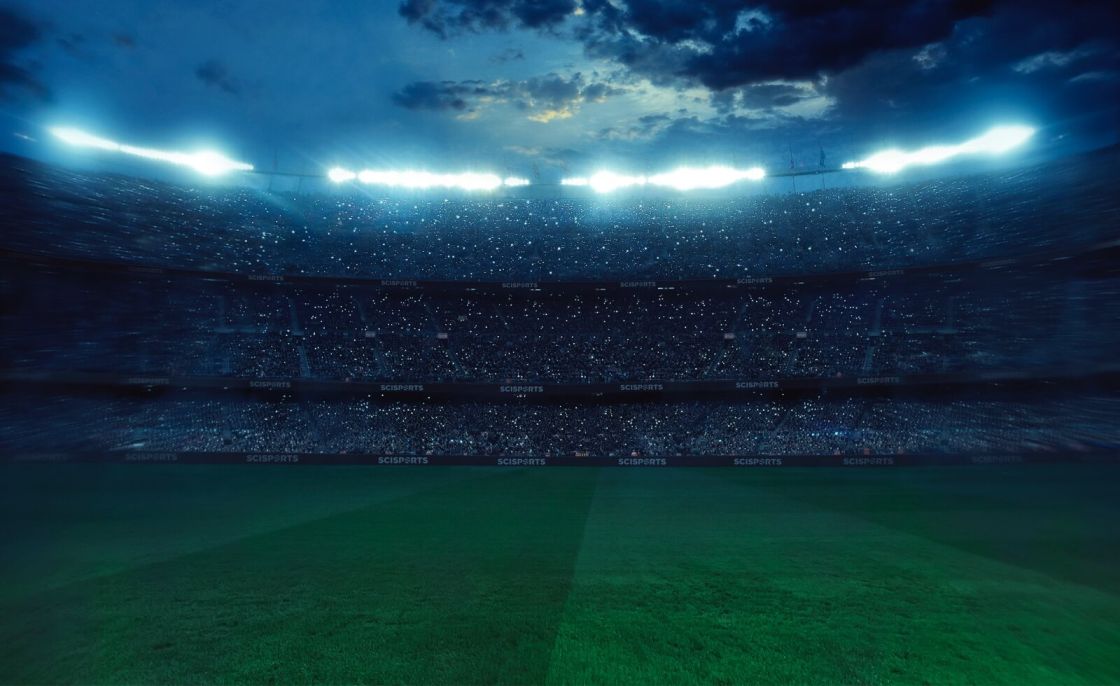 As a long yet successful season for Bayern Munich came to a close in its twelfth month on Sunday, the Bavarian side – now managed by Hans Flick – have announced themselves as the most feared attack in Europe.
Such plaudits over the power of Bayern were dually topped off as well as they beat PSG to record a sixth European Cup success and in turn complete the treble.
The 8-2 demolition of Barcelona at the semi- final stage facilitated such hype and with yet more young fire power joining the ranks, in Manchester City's Leroy Sané, could we see German domination for years to come?
Leroy Sané has had a troubled final year in Manchester after a serious injury set back and having seemingly fallen out of favour with manager Pep Guardiola.
And despite only making one league appearance last season, the rumours of a move back to his home land and Munich have lingered for some time – somewhat unsurprisingly given Bayern's recruitment strategy over recent years.
A catalogue of impressive signings has been based on home-grown potential, whilst most of these deals have been made for out of contract stars and for minimal fees.
Such a precedent was reflected in the differing culture of Barcelona after their dismal display in the semi-final encounter, as their three record signings – amounting to around €400
million euros- did not appear in their starting XI.
In comparison, a Munich XI which dominated from start to finish cost just €100 million euros, with the likes of academy product Thomas Müller in the line-up, as well as youngsters Joshua Kimmich and Serge Gnabry who were brought in for minimal fees.
SLICK FLICK STYLE
A poor start to the season, which saw the Bavarian side slump as low as 7th at the match day 14 stage, would soon be forgotten about as 29 wins in their final 20 Bundesliga games would ensure a comfortable eighth league title in a row.
Hansi Flick took over the reins on an interim basis in November after Nicko Kovac's dismissal, and despite two early defeats Flick hasn't looked back since.
So much so that in April the 55-year-old was given the job permanently on a contract until 2023 and after completion of the treble he has more than repaid the faith instilled in him.
Throughout the season Bayern's formations have utilised their attacking foray of talent, with wingers who like to cut infield and support for star striker Robert Lewandowski all aided by 4-2-3-1 and 4-3-3 formations.
Such wide players who have traits of cutting inside and creating opportunities for themselves or their teammates are labelled as Inside Forwards through SciSports' Player Roles.
Sané's signing adds extra credentials to the ranks alongside Serge Gnabry and Kingsley Coman who reflect these traits.
A SERGE IN MOMENTUM
German Gnabry has proved to be a bargain after exceptional progression since his arrival from Werder Bremen in 2017.
Gnabry's first season saw a successful loan spell to Hoffenheim where he returned 10 goals in 22 Bundesliga games, and he has gone on to return double figures in the last two seasons with Bayern.
Playing mainly in a three behind the striker, Gnabry's primary role on the right hand side means he can come in field to support the front men whilst knowing he has protection behind him.
The Bayern full-backs can push high and defensive midfielders Thiago and Goretzka offer vital protection and service so that the forwards can flourish.
Relating to Gnabry's role, the playing style blueprint suggests that he typically behaves like an Inside Forward but shows some similarities with a Classic Winger – a position where more width and depth is provided.
Figure 1. Serge Gnabry is most like an Inside Forward
Impressive returns over the course of the season have also heightened the 25-year-old's stock even further – with 23 goals and 14 assists in all competitions helping towards a hefty SciSkill development of 6.8 in the last six months.
Such attacking returns don't cover the whole picture as his offensive and defensive contribution overall in the Bundesliga rated highly compared to other wingers.
His dribbling, passing and shooting act as attacking strengths as he sits with the third best offensive contribution for the 2019/20 season behind Jadon Sancho and Moussa Diaby.
Figure 2. Gnabry's offensive contribution compared to wingers in 19/20 Bundesliga
Fellow winger Coman has fewer minutes throughout the season but similarly ranks highly in terms of his attacking contributions whilst giving a different element to Bayern's attacking play.
Unlike Gnabry, Coman is successful in taking on opponents to try and create goal scoring opportunities – an element where he ranks second in the league.
And in a well-oiled Bayern machine, Coman more than helps out from the front with his defensive positioning proving to be an excellent contribution to his team.
It has been a quite indifferent start to the careers of both Gnabry and Coman however, with the latter having now won 19 trophies already for PSG, Juventus and Bayern in a glittering career at just 24 years old.
ROBBED OF THE BALLON D'OR?
Arguably the linchpin of Bayern's historic season is striker Robert Lewandowski, and the goal scoring machine has produced by far the best figures of his career to date this season.
You could argue he is very unfortunate that the prestigious Ballon d'Or award won't be rewarded to the world's best footballer this year as the Polish frontman recorded 55 goals for across the 2019/20 season – including finishing just two goals shy of Cristiano Ronaldo's record Champions League haul of 17 goals in a campaign.
Although Lewandowski couldn't get the goals to match this record in Sunday's final, he finally won the prestigious competition in which he has scored 68 goals across nine seasons and previously lost in the final with Dortmund.
The SciSkill index proves his worth as Bayern's main man with a SciSkill Rating of 145.4, and this has been the case for a number of years having boasted a rating of over 120 since 2013.
Figure 3. Lewandowski's constantly a high performer in terms of SciSkill
The Mobile Striker's goal record is unrivalled in Germany over recent years, though others around him are allowed to thrive and it's certainly not just goals that elevates Lewandowski's game.
With his offensive contribution, Bayern's number nine impresses in terms of shooting, take ons and crossing while his passing is more of a weakness.
Not only was his goals round pivotal in Bayern winning the Champions League, but six assists in the knockout stages proved an extremely healthy contribution alongside five goals.
WHAT COULD SANÉ OFFER?
Amongst a foray of attackers several other names have been at the forefront of Bayern's success.
Ivan Perišić has mainly rotated on either wing, whilst the evergreen Thomas Müller has proved fruitful with his intelligence in attacking midfield with the help of Barcelona loaner Phillips Coutinho.
Yet more fire power has been added to the ranks however, and despite not playing top flight football fully in over a year the Germans know full well the credentials of the former Schalke man.
But just what could he bring to an attack that is already primed to cause havoc to most defences in Europe?
Well first and foremost, his speed down the flanks can cause mayhem for any opposition having become the premier league's fastest player in 2017/2018 and in his last full season in 2018/2019 he recorded average speeds of 35.18 k/ph.
A SciSkill Rating of 128.5 puts him in the key player bracket at Bayern and he is bound to be banging at the door to be in the starting XI.
To gauge some of his potential contributions, we can look at Sané's performance contribution from the 2018/2019 – where similarly to Robert Lewandowski his shooting, take ons and crosses provide strengths.
Get your free trial today
Sign up today for a free SciSports Platform trial and get access to the latest data insights.