How Erling Haaland has become a top European striker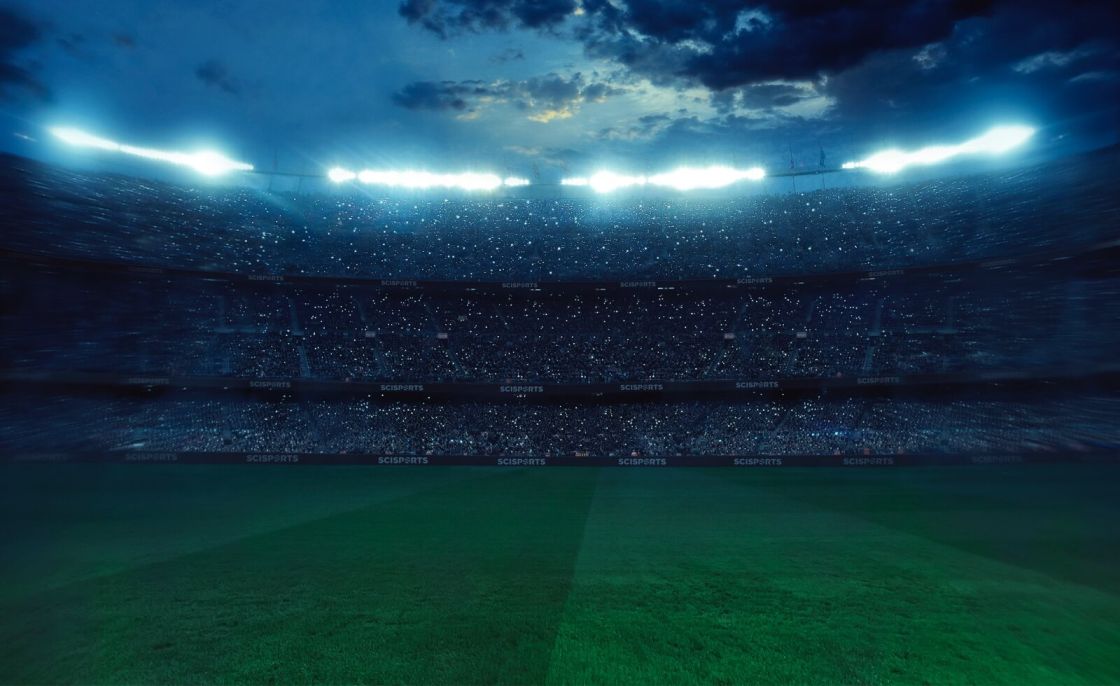 After continued speculation Norwegian teenage sensation Erling Haaland got his big European move in the January transfer window, with Borussia Dortmund the dazzling destination he chose.
The 19-year-old forward opted to join the likes of a fellow wonderkid Jadon Sancho in front of the adoring yellow wall at the WestfalenStadion.
Reflecting on his unprecedented goal record both for Red Bull Salzburg and Borussia Dortmund this campaign, we analyse what defining factors that have helped aid his development and made his switch from Austria to Germany seamless for both parties.
PROVIDING THE WINGS FOR SALZBURG TO EXPAND
Red Bull Salzburg can boast 10 titles in 13 years in the Austrian Bundesliga, and there is no sign of their domestic domination stopping with the current side seven points clear at the top and firing on all cylinders.
The club were re founded in partnership with Red Bull in 2005 and have since joined forces with German outfit RB Leipzig to help propel them from non-league German Football to the Champions League.
And most notably the pair have become renowned for producing a long production line of talent – including Sadio Mane and Naby Keita.
Now Haaland and former teammate Takumi Minamino are the latest to get the opportunity to ply their trade at some of Europe's best.
BRAUT STRENGTH UPFRONT
Erling Haaland earns his ever-growing recognition as a Mobile Striker/Poacher, and standing at 194cm the forward is a menacing force in the air whilst possessing sheer power with the ball at his feet.
Up until his departure in December, Haaland averaged over a goal a game in the Austrian Bundesliga alongside netting eight group stage goals in the Champions League.
Salzburg's frontline has provided an attacking bombardment throughout the season, and with Haaland's ammunition at the helm Jesse Marsch's side managed 35 goals in their first seven games of the season.
In that spell the striker propelled his side to such heights by contributing on the scoresheet 11 times – including two hat-tricks – and providing five assists.
The teenager has averaged 1.4 goals per 90 minutes in all, and overwhelmingly outperformed his Expected Goals tally of 26.2.
Such performance statistics reflect the fright he has bestowed upon defences across Europe throughout the campaign, though SciSports data proves there is much more to his game than merely striking ability.
A STERLING CONTRIBUTION
The 19-year-old will undoubtedly be a miss in Austria, nonetheless, Salzburg's status as the aggressor in the Bundesliga remains with an array of attacking stars meaning their freakish goalscoring nature has continued throughout the season.
Haaland's attacking contribution in the first half of the season in Austria ranked him second out for forwards in the league – placing him in between former teammates Paxton Daka and Hee-Chan Hwang.
His passing exploits proved his strongest asset compared to his shooting ability and we can see such data through the Contribution Ratings metric.
Figure 1. Haaland's offensive contribution in this season's Austrian Bundesliga
Comparatively, with over ten games over his belt in Germany since his move, he has thrived and boasts by far the best attacking contribution of the league's forwards.
Such information shows a change in pattern and possibly style of play for the Norwegian as his passing is far from the forefront of his game now; instead we see his take-on and dribbling ability leading to creating and scoring goals which could reflect the confidence the youngster is now possessing.
Figure 2. Haaland's contribution offensively differs since his move to the German Bundesliga
Alternatively, his defensive positioning has drastically improved his team worth from the front since his move – and the differing formations and styles of play implemented by Jesse Marshe and Julien Favre could be a defining factor?
ADOPT AND ADAPT?
Salzburg are strong and composed in attack and throughout the campaign in its entirety Jesse Marsch has always deployed two strikers upfront – with or without Haaland.
When given a chance in the team all have had their success and partnerships between strikers and attacking midfielders have been interchangeable.
The common theme has always been an attacking mindset and even though formations have changed, the team has been on the front foot even on the biggest stage.
This approach was reflected in the Champions League group stages where the Austrian side went toe to toe with Liverpool whilst putting six past Genk.
Such a popular model of today is attack minded football and pressing from the front and with this intensity comes success.
Coincidently, looking at these elements can help us to evaluate Haaland's prosperity at Salzburg was helped by a collective effort to provide for him – from his teammates all over the field.
First and foremost, Marsch gets his team to look at playing the ball from defence to attack as quickly as possible and with a target such as Haaland upfront the long ball can be utilised.
Centre backs Andre Romalho and Maximilian Wöber make over 20 forward passes each per 90 minutes, with the former making 9.8 long passes and the latter 6.2.
Fellow striker Patson Daka offers the main advantage when it comes to a high intensity press, and his defensive contribution is high in terms of positioning, tackling and interceptions – meaning he was the effective mechanism of the front two in a defensive sense.
As Haaland opted for pastures new in Dortmund, a change of style and formation stands before him in the next stage of his development.
Favre started the season with a 4-2-3-1, but obvious defensive issues for a team heralded for their attacking flare meant the new manager had to experiment and adapt formation and philosophy.
Since Haaland's arrival 3-4-3 and 3-4-2-1 systems have been implemented – with the latter becoming prominent of late.
Despite many talented flare players and wingers in the ranks, Dortmund have struggled for a focal point up front in recent years, and this has been made apparent in recent weeks after Thorgan Hazard took up a false nine position with Haaland injured.
READY MADE REPLACEMENTS?
Red Bull Salzburg have continued to run riot in attack since stars Haaland and Minamino left the club, but just seven games have followed due to a winter break and the coronavirus pandemic meaning that constant football has not been possible.
Undeniably though, removing the pair from the side leaves a large gaping hole in terms of goal contributions, however, it's all credit to a relentless force that this shouldn't affect the team to a critical extent.
Between them, the Norwegian and Japanese internationals delivered 21 goals and 12 assists by their last games for the club – meaning they were directly involved in 51.6% of Salzburg's league goals up to Matchday 18.
As mentioned earlier in the piece, Haaland's joy at Salzburg was through playing in a front two – and his former counterparts Hwang and Daka have been tasked with keeping up already impeccable standards.
Daka averages over a goal a game since Haaland's departure with eight league goals in seven games, while Hwang boasts the third best offensive contribution in the league.
Analyse a player yourself
Sign up for your free SciSports Platform trial now and get the latest data insights.