Find me a forward like Timo Werner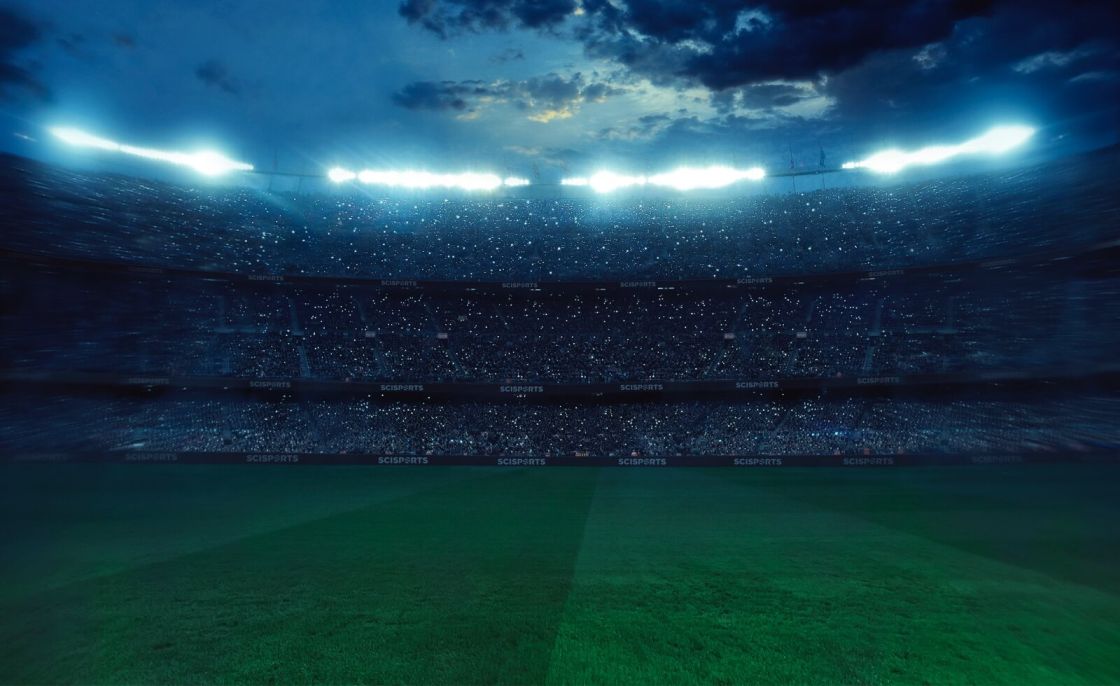 Chelsea's transfer business so far this year has got most of the football world watching on with envy.
The Blues have already announced the signings of Timo Werner and Hakim Ziyech as well as being strongly linked with a move for Kai Havertz.
While Frank Lampard will be piecing together his strongest starting line-up for the 2020/21 campaign, Werner's profile is a particularly interesting one worth looking at. The former RB Leipzig forward has been in hot form in front of goal over the last few seasons and the prospect of seeing him in the Premier League should excite followers of the Premier League.
However, Werner's experience in the Bundesliga dictates that he will need to be carefully used by Lampard in order to render the best results. Julian Nagelsmann had based his tactical set-up largely around the German international's output and his specific role was widely unmatched across Europe's major leagues.
Through the use of SciSports' designated Player Roles, we can find a data-driven solution to identify Werner's specific traits and subsequently match them up to promising young players who could follow a similar career path.
Nagelsmann's use of an intense system that required tactical intelligence means that Chelsea have signed a highly capable forward in Werner.
A caveat to that is the fact that very few players possess the same traits as the 24-year-old. Therefore, the Player Roles function is able to narrow down our search when looking for a similar type of fit for a club.
ROLE EXPLANATION
Mobile striker
A striker that benefits from the space behind the opposing defensive line. Often reached with long balls from central defenders or defense splitting through balls from creative midfielders. The mobile striker is often a highly technical and dynamic player, who distinguishes himself in one-on-one duels with a last defender or goalkeeper. A mobile striker is often used to exploit fast transition phases from defense to offense.
Players with this role: Gabriel Jesus (Manchester City), Anthony Martial (Manchester United) and Robert Lewandowski (FC Bayern Munich).
UNIQUE ATTACKING OPTION
As explained in the text above, Werner possesses all of the abilities needed for a mobile striker in terms of speed, technical skills and capitalising on defensive gaps.
The attributes that he has suggest that Lampard has a number of possible avenues to explore. Werner tends to benefit from drifting into the left-hand side channel where he can utilise his speed in 1 v 1 situations more so than central regions.
When looking for players in a similar mould to Werner, though, we need to consider his potency in front of goal. As shown in the graphic below, our Contribution Ratings rank him as the second-highest contributing forward in terms of offensive metrics from the Bundesliga 2019/20 season.
Figure 1. Timo Werner ranks as one of the best centre forwards by offensive contribution ratings (Bundesliga, 2019/20)
A total of 28 goals and eight assists helped RB Leipzig to a third place finish. But the departure of Werner could show just how important his goal-scoring contributions were in attack for the German side.
His SciSkill Rating 125.5 and Potential of 142.9 shows how he is currently one of the best forwards in world football whilst having room to become even better.
FINDING SIMILAR PLAYERS TO WERNER
To identify similar players, we will be refining the search by looking at players who are under the age of 23, lend similar attributes to Werner and have shown signs of becoming a similarly top class player in the future.
The SciSports player recruitment platform enables us to break down the attributes of a player.
What we see from Werner's metrics is a predominantly mobile striker while also possessing similar traits to left-sided forwards – two factors worth bearing in mind when drawing up our shortlist.
To draw up a suitable shortlist, we considered the aforementioned criteria and found the three players below from outside Europe's top 5 leagues to be best suited to Werner's attributes.
Please note that we refined our search further to include players who currently play in Europe and have proven ability in front of goal.
Odsonne Edouard (Celtic)
SciSkill 80.4, Potential SciSkill 103.0
The former Paris Saint-Germain forward has been in fantastic form for Celtic since arriving in Scotland back in 2018.
His permanent move from the French champions saw plenty of pressure put on his shoulders as a highly-rated youngster but there have been no signs of him disappointing the Celtic faithful.
A combined total of 37 goals in the 2018/19 and 2019/20 campaigns illustrates just how potent he is in front of goal but comparisons to Werner come from his fluidity to play across the front line.
Figure 2. Odsonne Edouard's SciSkill Potential makes him a possible future first team player for RB Leipzig
Edouard thrives in link-up play and dribbling which enables him to drift into wider areas like Werner does so successfully. Perhaps one area in which they differ is Edouard's physical presence which could see him develop into more of a centre forward at some point.
While he possesses the speed and goal-scoring threat of Werner, it could be argued that he has the added ability of holding the ball up and bringing others into play as a focal point.
Patson Daka (RB Salzburg)
SciSkill 79.7, Potential SciSkill 99.1
Salzburg to Leipzig is a frequently trodden pathway and Hee-Chan Hwang's recent move to the Bundesliga side shows yet another example.
His former teammate, Daka, is another player worth looking at and Leipzig may view him as a direct Werner replacement at some stage. The 21-year-old's physical and technical attributes make him an incredibly exciting prospect who has begun to show signs of development in the Austrian Bundesliga.
As shown in our Contribution Ratings, Daka ranked as the second-highest contribution centre forward by offensive metrics last season and only behind Erling Haaland who earned a move to Borussia Dortmund.
Figure 3. Patson Daka ranks second-highest in the Austrian Bundesliga offensive metrics
Daka is widely regarded as the next Salzburg youngster to make that type of move to a top European team and his strengths in crossing, take on and shooting show why he can develop into a similar forward to Werner.
The Red Bull model favours players who can play in a range of positions whilst maintaining a direct and aggressive style of play. Under Jesse Marsch, the Zambian has certainly proven that which could see several clubs look to sign him this summer.
Donyell Malen (PSV Eindhoven)
SciSkill 77.7, Potential SciSkill 105.2
Of the three options discussed, Malen is perhaps the one who mirrors Werner's traits the best when it comes to experience in a range of positions.
Like the Chelsea forward, Malen often plays as a centre forward but versatility in being able to play on either wing shows how he can drift into space to pick up possession and subsequently utilise his pace in 1 v 1 situations.
His goal-scoring record is slightly less impressive than Edouard and Daka, but consistent performances in our underlying metrics show that the 21-year-old has all the tools necessary to progress into a major European league – as shown below.
Figure 4. Donyell Malen's offensive contributions in Eredivisie 2019/20
A market value of €25 million and contract running to 2024 suggests that Malen probably won't be on the move any time soon but he remains an exciting player who has the potential to continue working his way through the ranks.
Both his link-up play and dribbling abilities show why the 21-year-old can fit into the mould of a player similar to Werner in the future.
Make your own comparisons with a free trial
Sign up for a free SciSports Platform trial of your own for the latest data insights.