Find me an inside forward like Mohamed Salah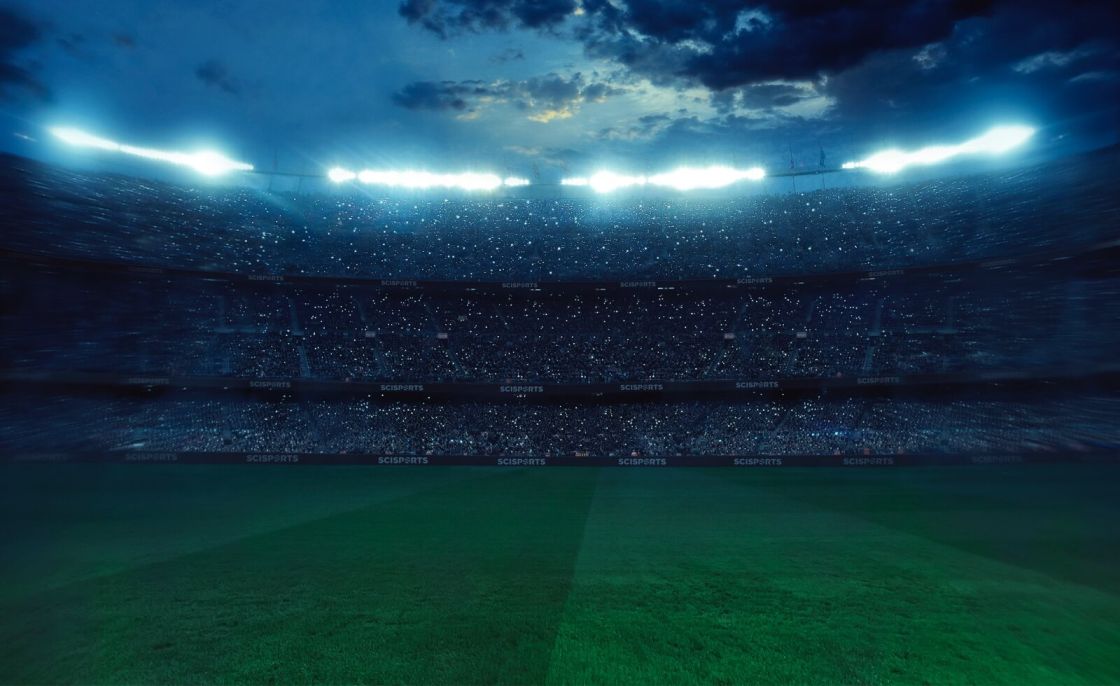 Mohamed Salah has spearheaded Liverpool's world-beating front three ever since arriving at Anfield in 2017. Alongside Sadio Mane and Roberto Firmino, the 28-year-old has significantly contributed to Jurgen Klopp's side winning the Champions League and Premier League in the last two seasons.
On a personal note, Salah has become one of the most prolific wide players in Europe's top five leagues and has even moved further inside to contribute in more threatening attacking areas that are not traditionally associated with an inside forward.
Therefore, when looking for similar players to the 28-year-old, we must consider different intricacies to his game about who may be able to develop into a similar type of role in the coming years.
By using SciSports' designated Player Roles, we can find a data-driven solution to identify Salah's traits and subsequently match them up to others outside of Europe's major leagues.
The main standout of Salah's statistical make-up is the number of goals he has contributed since moving to Anfield. An aggressive counter-pressing system sees Klopp's side win the ball back in key attacking areas and therefore allows the Egyptian opportunities to find the back of the net frequently.
Being awarded the Golden Boot in previous two Premier League campaigns illustrates just how good the Egyptian forward has become in front of goal.
To find players similar to Salah, our search will be refined to players under the age of 24 who have similar characteristics to the Liverpool forwards and are playing outside of Europe's top five major leagues.
Salah best matches the 'inside forward' player role as well as also registering under the category of 'mobile striker' which showcases his variety in attack.
ROLE EXPLANATIONS
Inside forward
The inside forward is characterized by his ability to cut inside and create opportunities for himself (the player's strongest foot is opposite to the flank he is playing on) or his teammates. He possesses the technical and dribbling skills and a good acceleration to beat a defender in one-on-one duels.
Players with this role: Timo Werner (Chelsea), Kylian Mbappe (Paris Saint-Germain), Raheem Sterling (Manchester City) and Serge Gnabry (FC Bayern Munich).
Mobile striker
A striker that benefits from the space behind the opposing defensive line. Often reached with long balls from central defenders or defense splitting through balls from creative midfielders. The mobile striker is often a highly technical and dynamic player, who distinguishes himself in one-on-one duels with a last defender or goalkeeper. A mobile striker is often used to exploit fast transition phases from defense to offense.
Players with this role: Roberto Firmino (Liverpool FC), Sergio Aguero (Manchester City), Anthony Martial (Manchester United) and Luis Suárez (FC Barcelona).
UNIQUE ATTACKING OPTION
Salah's goal return speaks for itself over the past few seasons but the way he has maintained an above average scoring rate proves more impressive. 44 goals in all competitions in 2017/18 slightly skews the expectations some people have since held for the 28-year-old but he still presents a phenomenal tally in front of goal.
Liverpool's evolution as a team over the last three seasons dictates that he receives significantly less counter-attacking opportunities – a style of play he became renowned for – and instead a development of his technical attributes in tight spaces.
As shown below, Salah has been highly prolific ever since he joined the Reds and in the previous season at Roma. Sustaining a goal return of 20-plus goals is a sign of great ability – especially for an inside forward who tends to start in wider areas.
Figure 1. Salah has consistently contributed in front of goal since
A SciSkill Rating of 131.1 and a Potential SciSkill of 136.9 shows Salah to be one of the highest rated inside forwards in world football right now – a position he has established well over the last three seasons in particular. As a result, identifying younger players who may be able to replicate a similar career path to the 28-year-old is an interesting prospect.
FINDING SIMILAR PLAYERS TO SALAH
To look at similar players, we will be refining the search by elements such as age, player role, and potential.
The SciSports player recruitment platform will provide a refined list of players who possess similar characteristics to the player in question. In the case of Salah, he stands as a rather unique player as a left footer who plays on the right and that will be reflected in our search.
To draw up a suitable shortlist, we looked for players under the age of 24, who have a Potential SciSkill of above 100 and currently play outside of the top five European leagues.
David Neres (Ajax)
SciSkill 114.0, Potential SciSkill 134.0.
Neres stands as the highest-rated option to be found from the search with a SciSkill of well over 100.
Similar to Salah, he has experience in the Champions League but is arguably yet to reach his full potential and may need to move to a major European league in order to do so. Six goals and two assists during the 2019/20 is a rather underwhelming return for a player of the 23-year-old's calibre but there remains high expectations of how good he could become.
The make-up of his qualities makes him a rare type of player as a left-footed right winger who regularly contributes in the final third. Therefore, he should be on the radar of several top European clubs.
At the age of 23, he is perhaps reaching a crossroads in his career between either being a highly thought of player or actually fulfilling that potential. As a result, next season could be a crucial point in Neres' career as he looks to establish himself further.
Malcom (Zenit St. Petersburg)
SciSkill 95.4, Potential SciSkill 108.7.
Malcom's dream move to Barcelona may not have materialised the way he would have liked but the 23-year-old still has the potential to become a top player.
Currently playing in the top flight of Russian football could perhaps give the forward an opportunity to rediscover the form that earned him a move to Barcelona in 2018.
In terms of technical and physical attributes, Malcom is of a similar diminutive stature to Salah and thrives in counter-attacking situations with his speed and movement. His 2017/18 season with Ligue 1 side Bordeaux proved mightily impressive with 12 goals and seven assists.
However, it remains to be seen whether or not he will be able to fulfill the potential that was originally thought of him when Barcelona signed him. Perhaps moving to Russia for a season or two could help him get back to his best.
Bryan Mbeumo (Brentford)
SciSkill 75.5, Potential SciSkill 106.5.
Brentford's attacking line has received wide praise this season with Ollie Watkins and Said Benrahma linked with moves to the Premier League in the event that the Bees don't go up this season.
However, Mbeumo is an equally exciting prospect at the age of 20. He falls under three player roles including Inside Forward, Classic Winger and Wide Playmaker which suggests he is most inclined to play in wide areas rather than drifting inside like Salah.
That is true to an extent, but he has also proved to be effective in the final third this season and has plenty of room to develop in the future. As shown below, Mbeumo ranks top in offensive Contribution Ratings for wide midfielders and wingers in the Championship.
Figure 2. Mbeumo ranks top for offensive metrics in the Championship
15 goals and six assists throughout the 2019/20 campaign is a very good return for the 20 year old and promotion to the Premier League with Brentford would be an excellent opportunity for the youngster to demonstrate his qualities to a wide audience.
Of all three options, Mbeumo is probably the least known but perhaps the most exciting in terms of watching him progress over the next campaign, regardless of which league he is playing in.
Make your own comparisons with a free trial
Sign up for a free SciSports Platform trial of your own for the latest data insights.